The Chicago Bears and Tennessee Titans will square off in Nashville on Sunday. This rivalry doesn't run that deep, as the two teams have only met 12 times.
Chicago and Tennessee have each won six games apiece. Their last matchup occurred just four short years ago at Soldier Field.
On November 27th, 2016, the 5-6 Titans pulled up on the 2-8 Bears. The two quarterbacks for that game were Marcus Mariota (TEN) and Matt Barkley (CHI). If that doesn't make you giggle, their respective head coaches were Mike Mularkey and John Fox.
The Bears got off to a roaring start as they went 84 yards on 13 plays and scored a touchdown on their second drive of the game. That would be the extent of the Bears' scoring before halftime as their offense sputtered for most of the first half.
On the other hand, the Titans had their way with the Bears defense for most of the afternoon. In the first half alone they put together three touchdown drives:
8 plays, 75 yards
8 plays, 64 yards
5 plays, 65 yards
Tennessee sported a 21-7 lead at intermission.
However, the second half started off in typical Bears fashion by recovering a surprise onside kick and going back on offense. That was until Barkley threw an egregious interception in the end zone.
Subsequently, the defense did their part and held the Titans to only two field goals in the second half. Down 27-7, the Bears began their comeback bid.
The Chicago offense marched 75 yards on 14 plays and capped off the drive with a touchdown pass to Marquess Wilson. However, after the Bears forced Tennessee to punt, the offense followed that up with a 13-play, 69-yard drive that resulted in a Deonte Thompson touchdown reception.
Finally, after a stop by the defense, the Bears offense got one last crack at winning the game. Led by Barkley, the Bears went down the field and set up shop at the Tennesse seven-yard line with 0:47 on the clock.
On first and goal, Barkley hit Josh Bellamy (who was wide open in the end zone) right in the chest with a pass. Bears win! Right?! Nope. Bellamy dropped a sure game-winning score.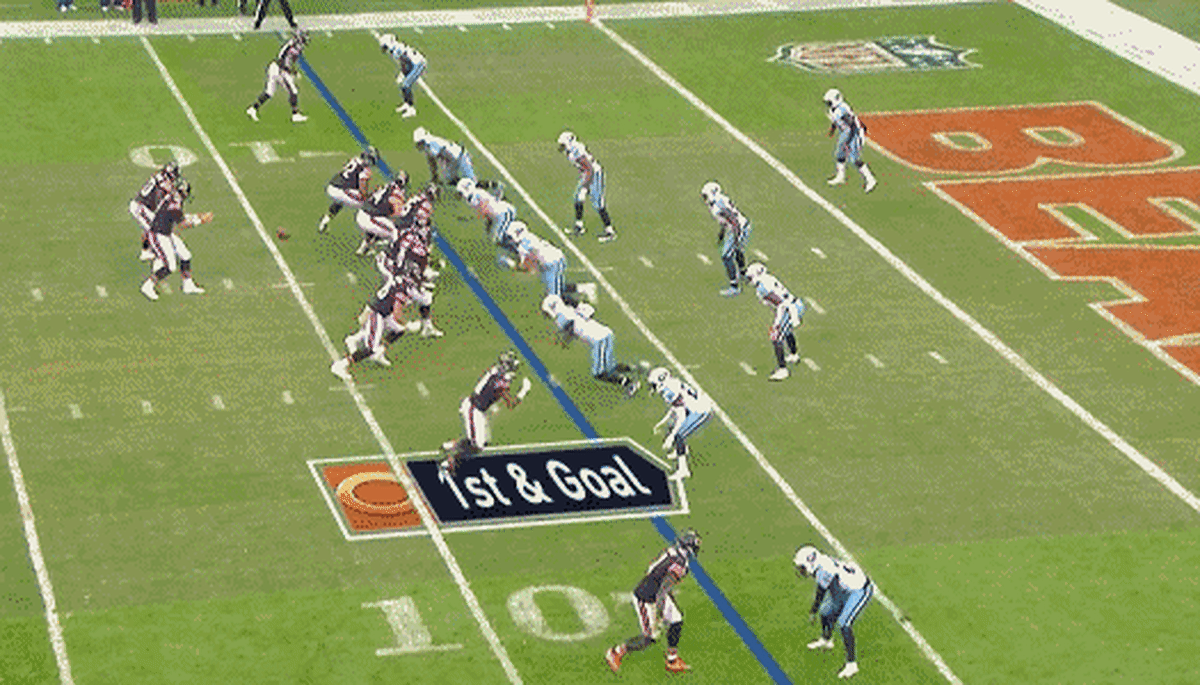 Then on fourth and goal, Barkley threw Deonte Thompson's way. It was a contested ball that was in Thompson's hands initially but fell incomplete to seal the game.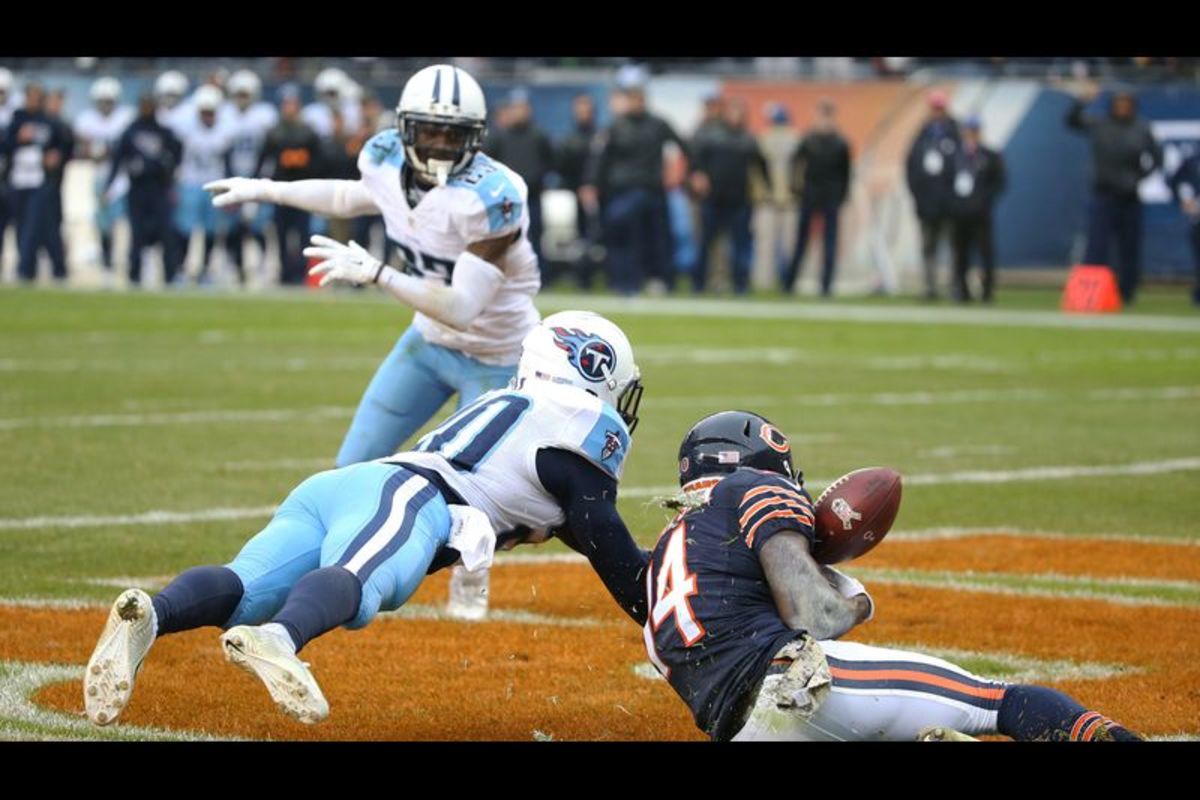 In conclusion, the Bears lost the game 21-27 and fell to 2-9 on the season. Meanwhile, the Titans climbed back to .500 at 6-6.
These two teams will duke it out in their 13th all-time meeting on Sunday. Both teams are fighting for their playoff lives after dropping two consecutive games. For a preview of the matchup, tune in to the latest installment of the Bears On Tap podcast.
---