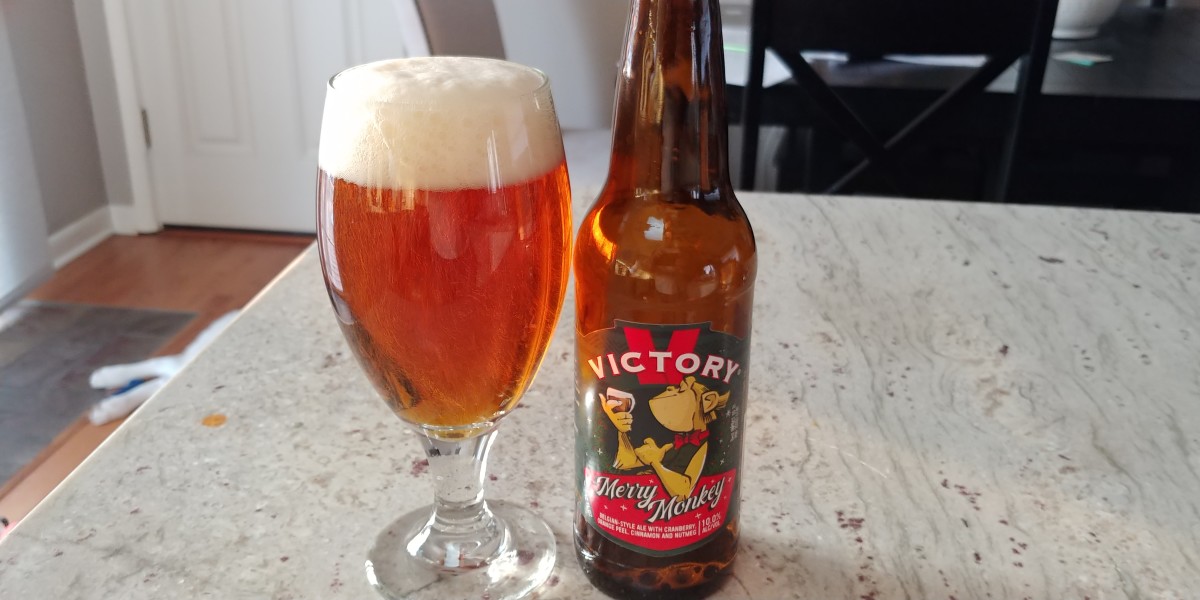 It's been a while since my last beer review, this new puppy has been taking up a lot of my attention! Fret not, I have been doing just as much drinking and trying to keep at least one beer from the respective packs. Needless to say, I've got some work to do!
The holiday brews have been rolling out, and I have been trying out a few I've never had before. That includes today's review: Merry Monkey by Victory Brewing. This one is a Belgian style, which I don't indulge in too often, but it sounded interesting, with cranberry, orange peel, cinnamon, and nutmeg.
Merry Monkey is vibrant with that reddish-golden hue and a frothy inch of head. The aroma is mostly cinnamon, and the taste follows through with everything listed on the bottle, again most notably the cinnamon. I initially sense the cranberry and orange peel, giving it just a bit of sweetness or tartness, but it's overwhelmingly the cinnamon and nutmeg combined with that classic Belgian style dry mouthfeel.
Overall, Merry Monkey is a quality holiday beer that offers something unique. The combination of style and holiday spices made this very enjoyable. An added bonus is the 10% ABV that is barely noticeable, so have fun with that. Merry Monkey was as advertised on the label, and I recommend giving it a try.
Happy Drinking!
---