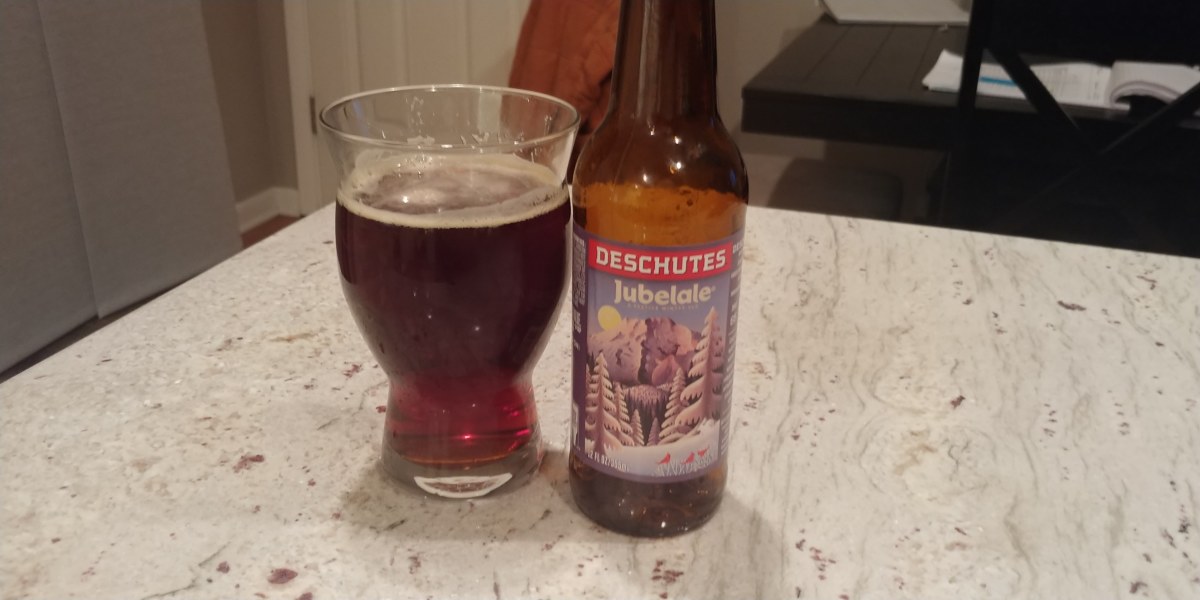 I'm sticking with the holiday style beers with a classic for this review. Jubelale is probably one of the first holiday beers I ever had when I was just getting going in the craft beer game and wanted to try something different. This was back in about 2012 or maybe 2013 right after college and I've continued to grab this one every year.
My son described this color as "brownish light red" and I think he hit the nail on the head. There's not much of a head at all on this one, just a thin layer on the pour that leaves a ring around the glass. It checks in at 6.7% ABV with an IBU rating of 65. I would describe it as mildly bitter but maybe a lot of it gets balanced out by the sweet roasted malt. I think it has just the right amount of spices and I detect a little bit of that toffee on the back end.
For me this is a perfect winter ale. I would say if you are an IPA lover but haven't gotten into holiday styles much, this would be a good one to sample. It has the up-front bitterness like an IPA, but it then balances out with the roasted malts and spices. It's a very well done beer that's an easy drinker, so that's why I continue to grab it every year.
Happy Drinking!
---