The Major League Baseball non-tender deadline has officially come and gone. We now have a full and complete picture of players that are available on the open market. Overall, there weren't the huge surprises some analysts were predicting given the "economic uncertainty" that the sport is currently facing. However, there are now additional names on the open market that teams can begin to scoop up in an effort to build a championship-caliber club.
The hope is that with this passing we start to see a thawing of the "cold stove" that has been the MLB offseason to this point. It has been written by countless individuals that this winter represents an opportunity for an aggressive organization to position itself as a contender for the next several years by simply adding talent while many clubs sit in the dugout due to perceived economic hardships as a result of the pandemic. One such club that should be in this category, is our very own Chicago White Sox.
The belief that we will see depressed prices in the open market this winter for the reasons outlined above gives the White Sox a tremendous opportunity to add talent at or below-market prices, which will make a certain someone cutting the checks very happy.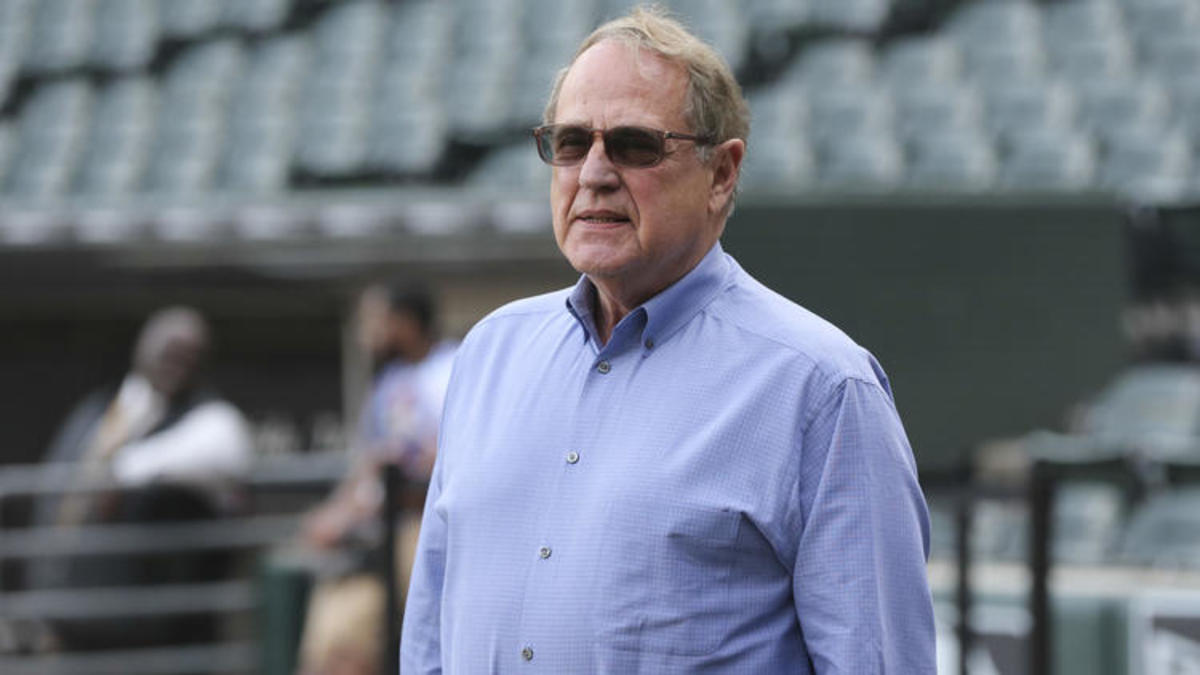 However, the Sox can't be the only team that recognizes this buying opportunity in a market that won't be saturated with competition. Teams like the Mets, now equipped with the sport's richest owner who has vowed to open his giant wallet, the Blue Jays, the Dodgers all appear to be ready and willing to spend money while others hold onto their checkbooks for dear life.
For a team like the White Sox, one that is officially entering its competitive window, this winter will be one of the most important in the history of the franchise. We all know about the young, exciting core group that has been assembled over recent years. Many of these players, such as Yoan Moncada, Luis Robert, Eloy Jimenez, and Tim Anderson, are locked up long-term with team-friendly deals. That is why it is so imperative to fully complement this roster if the South Siders are to follow through on Rick Hahn's publicly stated goal of "competing for multiple championships."
In order for the Sox to add to this core, it is my belief that they need to attack the market quickly and aggressively. We saw this last winter with the signing of Yasmani Grandal before the Thanksgiving holiday. I firmly believe it would behoove them to do so again this winter, and to do so immediately. We now have a complete picture of the market, so it is time to seek and strike.
Simply put, this team can't afford to sit back and wait to win a negotiation as they have so often in the past. A repeat of the disastrous winter of 2018-19 would be just about the worst possible outcome for this organization. They sat around waiting for Manny Machado to make a decision as he was their Plan A, B, and C for that winter. The inactivity of that winter is directly responsible, in my opinion, for the 2020 season not being maximized considering they added ZERO talent to their long-term picture. History cannot be repeated again.
If the team's top targets are George Springer or Trevor Bauer (I don't believe Bauer is, but I'll add him for the sake of argument here), they need to have a sense of urgency and get a deal done. They can ill-afford to wait until January for "prices to come down" if they are truly serious about fielding a championship-caliber club. If they don't have a deal in place for Springer, by say, Christmas, they need to move on to Plan B. The longer they wait, the greater the opportunity that an aggressive owner like Steve Cohen (who I believe will make it a mission to stick it to Jerry Reinsdorf at every possible turn going forward) will swoop in and steal them from right under their nose just as the San Diego Padres did two winters ago. This isn't the time to worry about "winning a negotiation", it's time to worry about winning a pennant.
Sure, some prices could come down on players as their markets stall into the new year. But for a team that is on the cusp of being a viable championship contender, the risk is not worth that reward. Being left without a dance partner, as they were two winters ago, would be an abject failure for this organization. We all know the White Sox love to operate in stealth mode when it comes to roster construction, so let's hope that they are currently engaged aggressively with the targets they have identified.
For an organization that has for far too long been concerned about profit margins over playoff appearances, it's time to buck that trend. Jerry Reinsdorf loves to portray himself publicly as an owner that wants to win at all costs. Those of us that live and die with this team know that isn't the case. If he really wants to change the narrative that surrounds him, especially in the aftermath of the Last Dance documentary from ESPN, this would be the time. Many national observers finally got a glimpse of what we have all known for a long time and by all indications, he did not take well to the portrayal. Well, if you don't like it, this would be the time to do something about it.
The White Sox getting out in front of the market and adding a top-tier talent like Springer or Bauer would cement their position as a true contender. It would also allow them to get the heavy lifting out of the way to provide flexibility to build the rest of the roster while other teams scramble. Boy, wouldn't that be a nice change of pace for once?
The moral of the story is this: if the White Sox are truly serious about maximizing the next 3-5 years of the competitive window with Tony La Russa at the helm, they need to provide him with ammo. Getting that ammunition locked and loaded before other teams know what is about to him them will be paramount. We all know the White Sox aren't a marquee organization, so they can't afford to sit back waiting to win a bidding war. You know who your targets are at this point. Jump the market and get the job done.
---