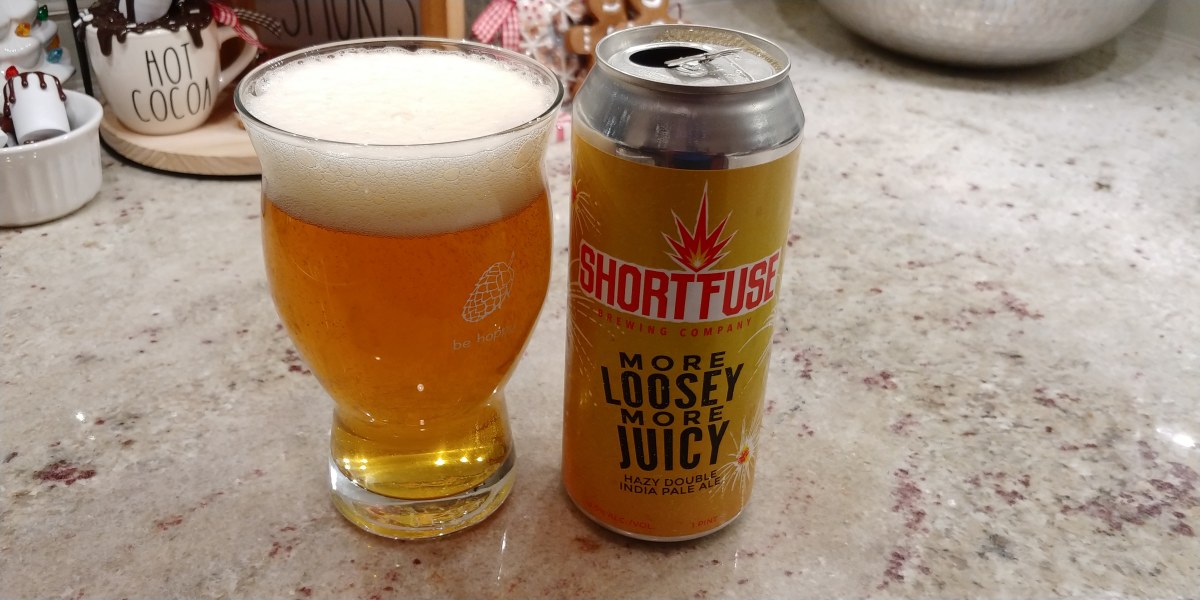 I feel like Short Fuse is an underrated brewery. It might just be me but I don't see it get the attention it deserves. They have a lot of solid beers. More Loosey More Juicy is the supped up version of their Loosey Juicy, which is also a quality beer. This version of the hazy IPA is a double with a hefty 10% ABV.
I'll cut to the chase. This beer is 100% juice. There's no way this is a beer. Both the color and head look like apple juice to me. The taste is still 100% juice with absolutely no bitterness. Smooth all the way through, I could easily chug this entire beer in under ten seconds with none of the dry heaves. I had the wife try this one out, as I occasionally do in hopes of eliciting a funny reaction, but she ended up taking about five or six drinks. WTF, give me back my beer. Reminder: she hates 99% of beers.
I quote, "I think this is the first beer I could drink the whole thing." That tells you how smooth and juicy this thing is. Personally, I gravitate to the real bitter beers, but it is nice to have one on the opposite end of the spectrum every once in a while. When I saw it at Binny's the associate told me I won't regret grabbing this one. I didn't, and you won't either.
Happy Drinking!
---