Well, we are a little more than halfway through the drama that is the 2020 offseason and the story really hasn't gotten going yet across Major League Baseball. Our White Sox have made a few moves already. One, trading for Lance Lynn, that will certainly make them a better team than they were in 2020. Another, bringing back Adam Eaton, is a lot less definitive with regards to improving the black hole that was right field.
For the last two months, I've joked that for our Sox the title of this drama should be Offseason 2020: The Quest for Certainty. I am of the mindset, and I know I'm not going out on much of a limb here, that this team needs to do everything in its power to provide recently re-hired manager, Tony La Russa, with as much roster certainty as possible. Not every move will necessarily make sense in a vacuum, but by the time this team reports to Glendale in a little under two months, there shouldn't be many question marks about roster spots or positioning. Otherwise, it would be a tremendous disservice to this team and its manager.
The Importance of a Closer
One area that still lacks clarity is who will be handling the ninth inning for the Hall of Fame manager. In many ways, Tony La Russa has been dubbed the Godfather of the modern era bullpen. He was really the first manager to utilize setup men to bridge the gap to his ninth-inning stopper, Dennis Eckersley, during their time in Oakland. For much of his final 25 years as a manager in the Bay Area and Gateway City, La Russa seemingly dubbed one man to handle the responsibility of getting outs 25, 26, and 27 for his teams. I know many people who have an analytical bend to roster construction today (of which I consider myself, as well) believe that those three outs are no more different than the 24 outs that precede them.
As someone who played for a few years of low-level collegiate ball, I'm here to tell you that those outs aren't the same. The psychology of getting those final three outs is simply different on a human level. I know it's something that can't be quantified so it is easily dismissed by people that skew very heavily towards data, but having seen it firsthand I can tell you it's real.
To be blunt, you have a bit of a psycho to handle those three outs. You have to be crazy to be a pitcher in most regards, but getting in the frame of mind to handle those final three outs takes it to a whole new level. Some guys can handle that and some guys can't. As White Sox fans, we don't have to look too far to find guys who couldn't get the job done when given the opportunity.
Learning From the Past
From the time he arrived at 35th/Shields for the 2006 season, Matt Thornton was one of the top relievers in the American League. Following the departure of Bobby Jenks after the 2010 season, Thornton found himself elevated to the closer role, one he had never handled previously. Within the first two weeks of the season, the normally reliable lefty had blown four saves and was quickly demoted by manager Ozzie Guillen.
Those of us who observed that team noticed something was just different about Thornton during that time than we had previously seen. Again, this was something we couldn't quantify, making it rather subjective, but something was just missing. Following the demotion, Thornton recovered and put together another solid season for the White Sox out of the bullpen.
Fast forward to today, we are in a somewhat similar position. This White Sox team is poised to compete for a division title and has a closer role that is in flux. Everyone that reads my content and follows me on social media knows that I'm an Aaron Bummer guy. I think he is an absolute weapon out of the bullpen. But in the quest for certainty, he does not provide that for the 2021 White Sox if they tab him to handle the final three outs. Aaron Bummer may have that bulldog mentality that is needed to handle the final three outs, but we don't know that at this point. Because we don't have that answer, putting him in that role is the worst thing that can happen for a team that is openly saying it's "World Series or bust."
The Top Targets
There are two options out on the open market that would provide the certainty that Tony La Russa and many White Sox fans crave for the final inning. Free agents Liam Hendriks and recent Sox closer, Alex Colome, are ready and available. Simply put, I believe missing out on both of these options would be pretty disastrous for this team.
There's a lot of smoke around Hendriks right now in the media, and I'm skeptical that the White Sox will do what is necessary to get the job done despite their willingness to play at the top of the free-agent reliever market. In fact, it's one of the only free-agent markets they're willing to shop at the high-end stores to fill their needs but that's an entirely different discussion. I know very little activity is happening across the league, but the longer things drag out with Hendriks, who by all accounts is the White Sox top remaining target, the greater my fear is that actual big-market teams like the Dodgers and Mets will circle the free-agent reliever like a shark swimming in blood infested waters.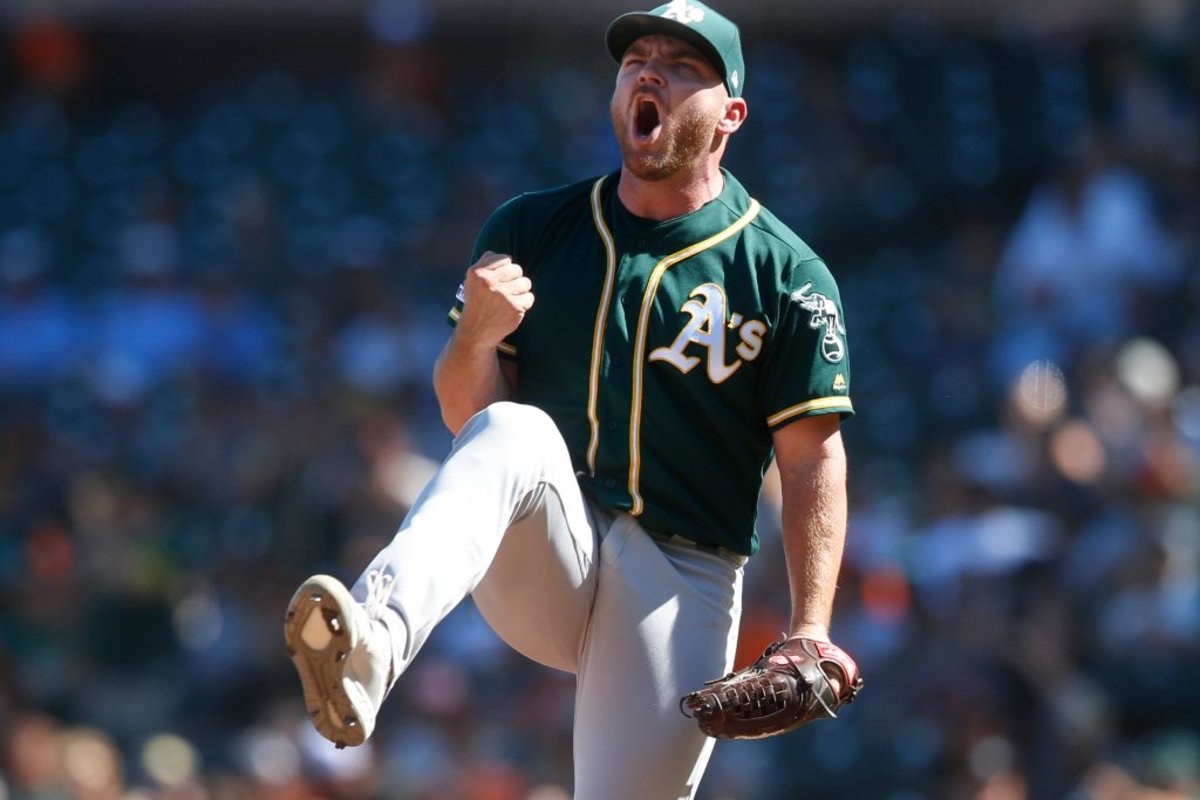 I've been critical of Colome frequently during his time on the South Side, but truth be told he's gotten the job done for the Sox in the closer role. He's 42/46 in save situations since landing in Chicago and roughly 86% for his career, so he just finds a way to nail down those final three outs. Despite the fact that I personally like my closer to miss more bats than Colome does (7.67 K/9 with the Sox), bringing him back in 2021 would be better than going to tertiary options. Those less appealing options include Trevor Rosenthal, who was jettisoned out of a closer role in 2019 while with the Cardinals, and Kirby Yates, who will be 34 on Opening Day and coming off an elbow injury. That's not my definition of certainty.
Hendriks outperforms Colome in every metric besides save percentage, which is why I believe he is the White Sox top remaining target, aside from his apparent friendship with Tony La Russa. But if the price for Hendriks gets a little too rich in terms of years or dollars, pivoting to Colome makes sense for the team. They know the player well and they know he can handle the final three outs. That shouldn't be understated, in my opinion.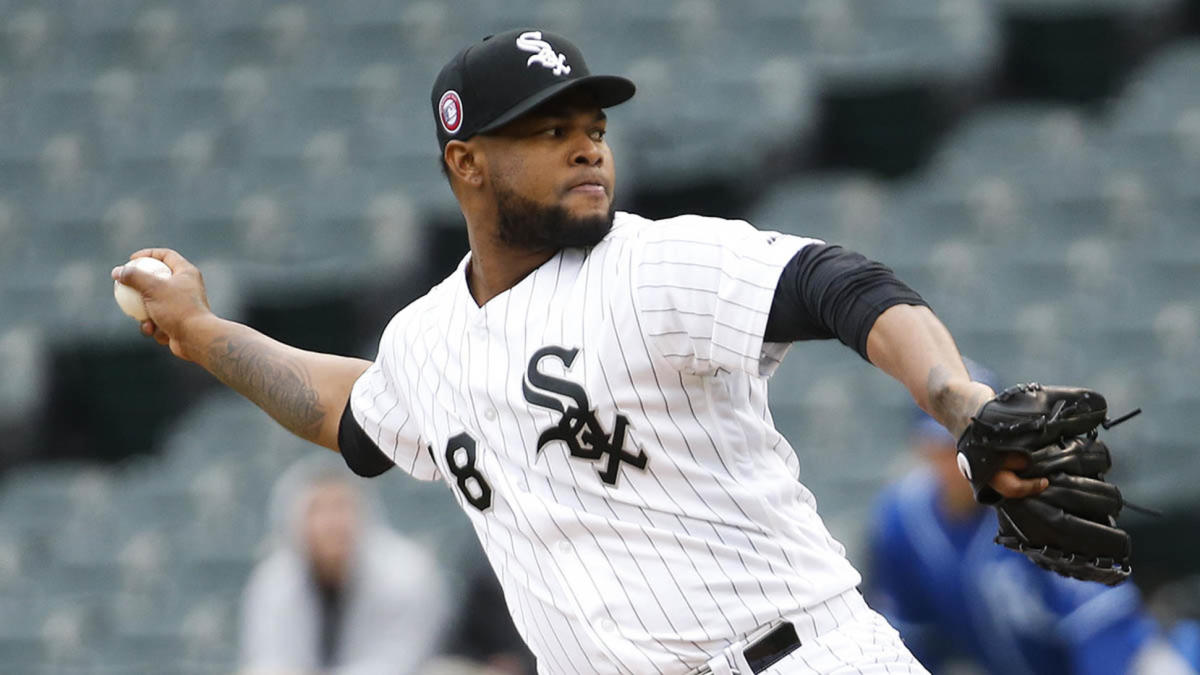 Providing Certainty
Addressing the ninth inning should be of paramount importance for the 2021 White Sox. There are two capable options out there for the taking at the moment. I believe the Sox need to act with a sense of urgency and secure one of them for Tony La Russa. Since he's essentially the second most powerful man in the White Sox organization now, I believe La Russa will hold a great deal of authority when it comes to roster decisions. So if he deems Liam Hendriks or Alex Colome as essential, then his buddy needs to take a few million bucks he's hoarding in his office safe and close the deal. Going into 2021 without an established, healthy closer does nothing to provide certainty to a White Sox team that should be striving to achieve it this winter.
---