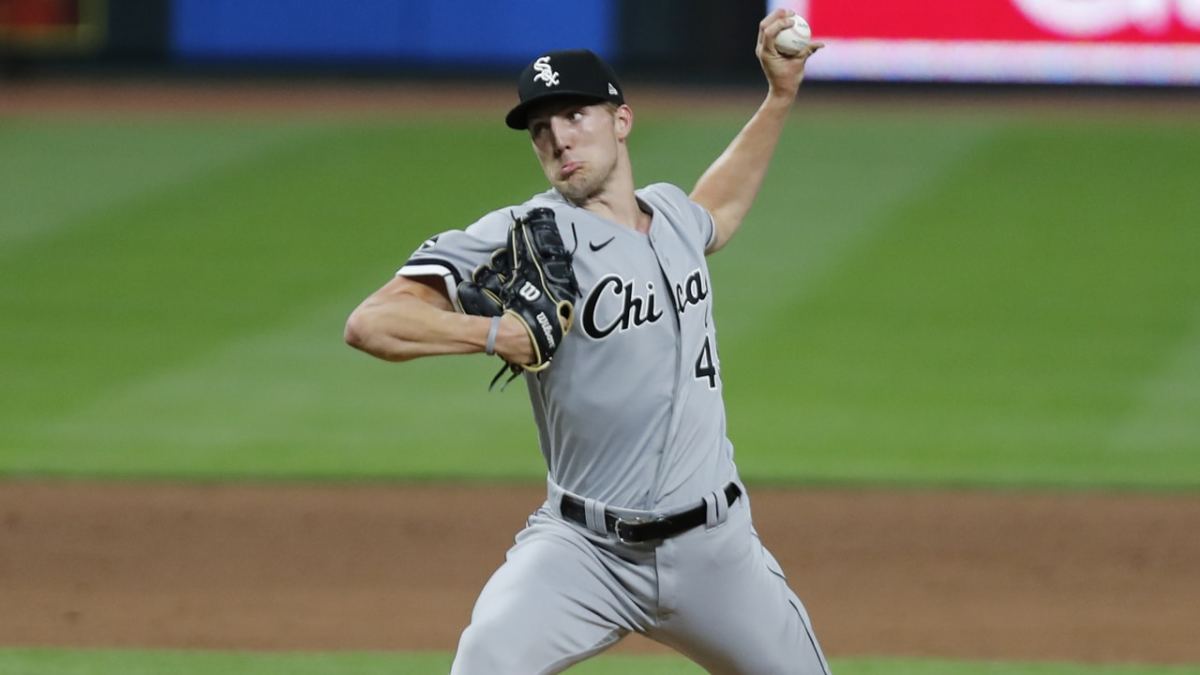 Garrett Crochet took the league by storm in his 2020 debut by regularly throwing in the triple digits from the left side and baffling anyone who stepped in the box against him. He impressed so much that the White Sox coaching staff carved out a multi-inning effort for him in the team's win-or-go-home Game 3 in Oakland, only to have that plan blow up due to an injury scare.
According to reports, Crochet is now fully healthy and ramping up for the 2021 season. So what exactly can we expect from the 6-foot-6, 218-pound Tennessee product? We break that down here based on the tidbits of information from the organization. Luckily, the White Sox also have a roadmap from another tall and lean left-handed fireballer from the team's recent history.
What We Know
Let's start with what the organization has given us. Back in October, Rick Hahn spoke on Crochet's future role with the White Sox.
"We view him as an impactful starter, but we certainly can't ignore what he looked like when he was coming out of the bullpen, either."
After the Lance Lynn and Adam Eaton acquisitions, Hahn was asked about his thoughts on the starting rotation for 2021. He mentioned feeling good about the top three and being excited about what new pitching coach Ethan Katz can do with Dylan Cease, Michael Kopech, and even Reynaldo Lopez, noticeably leaving out Crochet.
Hahn also added that "There's always something else we can do," with respect to the starting rotation. And with the possibility of a Jose Quintana reunion to add even more depth to the staff, it's fairly obvious that the organization does not view Crochet as a starting pitching option for the upcoming season.
The Follow-Up Questions
If Crochet is not in the 2021 starting rotation, the question becomes this: is he better off beginning the season in the minor leagues to build up the stamina required of a starting pitcher or facing major league batters in high-leverage spots coming out of the bullpen?
First off, Crochet is simply too valuable to not be on the big league roster, proving last year he is already more than capable of getting outs at the major league level. Beyond that, I am a firm believer that facing as much major league competition as possible will always pay long-term dividends for a player as talented as Crochet, even if that means struggling at times. So assuming he is used in a high-leverage relief role, will his longer-term development as a starting pitcher be stunted?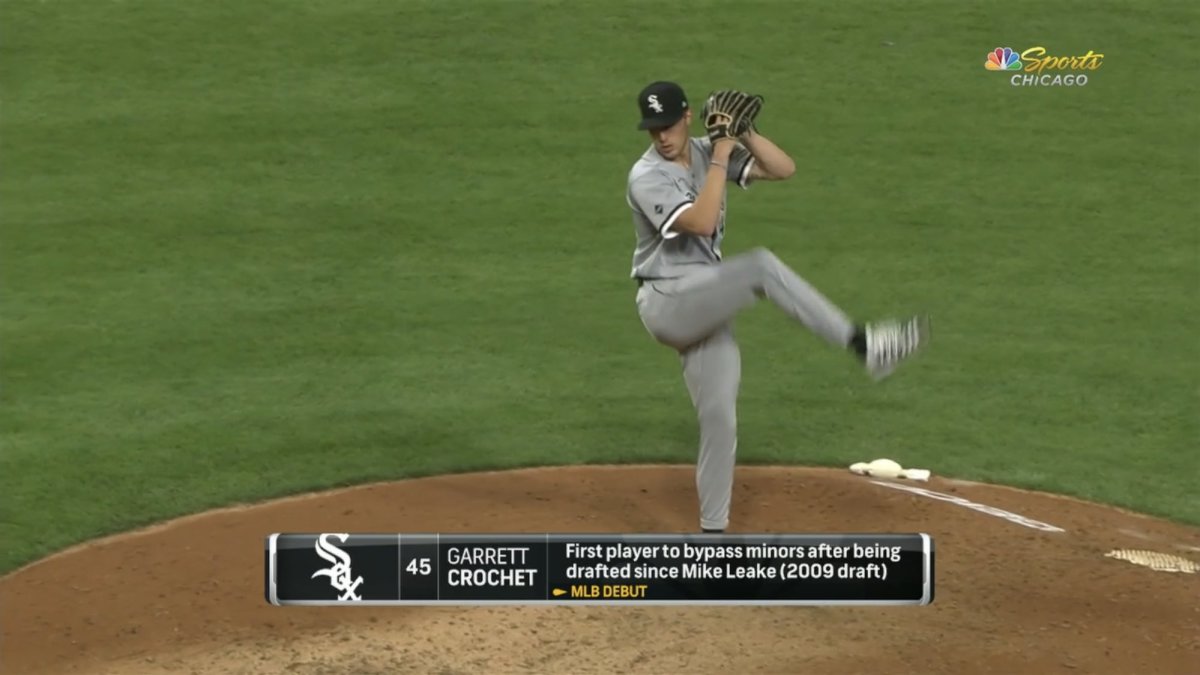 As mentioned above, the White Sox have a roadmap here in the form of Chris Sale. Everyone remembers Sale's year-in and year-out dominance as a starting pitcher, but fewer people will remember his 2011 season. In Sale's first full season in the major leagues at the age of 22 (Crochet's current age), he pitched 71.0 innings over 58 games, all in a relief role, with a 2.79 ERA and even notched eight saves. The White Sox considered keeping Sale in the bullpen for the 2012 season before his infamous heated exchange with Kenny Williams, where he emphatically proclaimed that he is a starter in less than PG language.
I would expect the White Sox to use Crochet in a very similar manner this season, albeit for what should be a much better team (the 2011 White Sox finished 79-83). The relief experience certainly did not hinder Sale's development as a starter, and for a player with the talent level of Crochet, he will likely find success in whatever role they ask of him.
Immediate Impact Ability
Crochet threw his overwhelming fastball 85% of the time last season at an average of just over 100 MPH. His next most used pitch was the slider at 11% (just nine of them) followed by a total of four changeups. This is not a recipe for success as a starter, but it can be for a reliever who will only face a batter once in a game.
Improving the command of his secondary pitches is also an area that Crochet can improve upon as a reliever. If he can consistently grab strikes with his devastating slider and even show a changeup to keep hitters honest, that would be a scary thought for opposing batters.
For a White Sox team with expectations higher than they have been in the last 15 years, balancing the development of young players with the urgency to win now is a difficult task. Using Crochet in this type of role seems to be the best of both worlds, as he will learn how to attack hitters, sequence pitches, and build up his secondary offerings while also being a valuable weapon the team can utilize in tight situations.
The White Sox can do all of this while still trying to protect Crochet from injuries resulting from over-usage. Crochet threw 65.0 innings over 18 games including six starts for Tennessee in 2019 followed by a whopping total of 9.1 innings between both the SEC and the major leagues in 2020. Avoiding undue stress on his arm is going to be vital, especially if the White Sox hope to use him for late-inning relief appearances in October.
Most baseball fans outside of Chicago will focus on the White Sox offense, the top three pitchers in the rotation, and unfortunately the manager. But the South Siders also have a secret weapon in Crochet. If the 2021 team even comes close to meeting expectations, Crochet will record big outs and become a household name with his electric stuff. Consider the league on notice.
---