It has been over a decade since we lost one of the greatest musicians to ever walk this earth. Without a doubt, Jimmy "The Rev" Sullivan is my favorite drummer of all time and his contributions to heavy metal will live on foREVer.
December 28th, 2009 is a day that I will always remember for as long as I can. Sullivan's death was such a shock to the metal community and his work was far from over at the time of his passing. This list is a personal account of my favorite things The Rev did in his short time on earth. There are no right or wrong answers here. Without further ado, let's get on with remembering Jimmy "The Rev" Sullivan and his contributions to metal and drumming.
Almost Easy and The Rev's Double-Ride
On Avenged Sevenfold's self-titled fourth album in 2007, there is a lot to choose from when it comes to The Rev's skill and importance to the band. The song Almost Easy is one of the most incredible tracks on the album. The guitar riff in the verse is so incredibly simple, but it sounds insane when combined with what The Rev created behind the drums.
As far as legends go, this one takes the musical cake. Jimmy came to the group with this riff that he could barely play on guitar. Being a drummer, the guitar wasn't really his forte. The guys weren't all too interested in playing this song until Jimmy began playing this drumbeat. The double-ride had been done in music before, but never at this speed and never combined with the Latin-fused beat he uses in unison. Watching him play the beat effortlessly and learning that he did it all in one take is enough to put this feat at the top of any drumming list.
The Entire City of Evil Album
A lot of hardcore music fans tend to scoff at the bands that make it to the mainstream level and "sell their souls for fame". Well, if you're sober enough to come out of your mom's basement and use her computer, you can argue that with me on Twitter. Until then, you can shut your damn mouth and stop complaining that someone else finally made it and you didn't.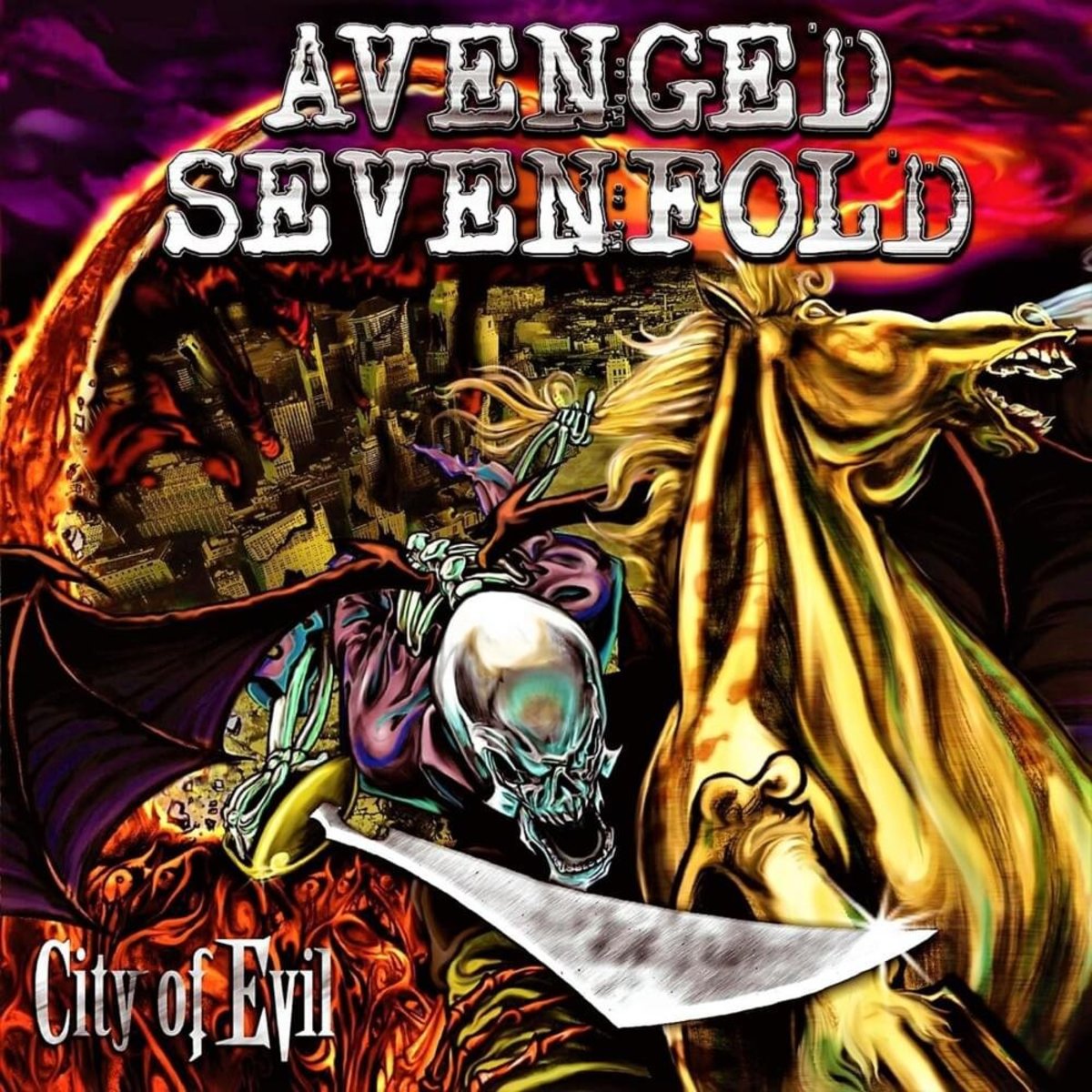 That sentiment is exactly what some of the responses to Avenged Sevenfold's third album, City of Evil, encompassed. This album was the first where the band severely deviated from their hardcore roots and became more of a melodic hard rock/metal group. They received a ton of hate for this transition and a lot of it was directed at singer M. Shadows. People claimed he couldn't scream anymore. He has had some issues with his vocal cords in the past, that is undeniable, but his live performances prove these haters otherwise.
What else really separated this album from the band's first two? Jimmy flat-out took over this entire record. The band's transition away from hardcore let Jimmy showcase his real skillset and it's apparent from the first track.
Beast and the Harlot is the first track on an album filled with face-melting, heart-pounding, in-your-face drumming. This entire album is captivating by hearing it from this band for the first time. They will never have another album like it.
A Little Piece of Heaven
I'd be remiss if I didn't include this song on the list. Once you get past the brutal murder and necrophilia themes, this is one of the most beautiful songs ever composed. According to some of Avenged Sevenfold's behind-the-scenes videos of the making of this album, The Rev had gone away for a while. He hadn't really been in communication with the rest of the band and went incognito. When he returned, he had A Little Piece of Heaven ready to roll. The magnitude of factors that went into the making of this song will blow your mind. I'll save all of that for its own list entirely, but The Rev truly created a masterpiece with this gem.
WARNING: SERIOUSLY ADULT CONTENT BELOW
The drumming in this song is incredible. The piano and the strings come together absolutely wonderfully. The lyrical content is disturbingly poetic. The Rev's singing voice is truly unique in contrast to that of M. Shadows. It's hard to find another Avenged Sevenfold song that required this much time and work to compose. I lost track of how many times I've listened to this song and found something I hadn't heard before. This song is the true definition of a masterpiece. It's a real shame that the content of the story turns so many people off to it and it goes vastly underappreciated.
---
Jimmy "The Rev" Sullivan is missed every single day by more than just me. He was so widely loved in the music community and he will never be forgotten. In my opinion, he is the best drummer that we've ever seen come through this world. He's one of the best writers and composers to ever live as well. He may be gone but his work will live on foREVer.
---