Football fans will be treated to a full 15-game slate on the first Sunday of 2021. It's a bittersweet feeling because the action should be high-octane with playoff implications on the line across the board, but it also marks the end of the regular season. Needless to say, 2020 has been the most difficult and peculiar season of all time. Hopefully it was a successful and fun time for all fantasy football owners. Good luck this weekend and enjoy Week 17.
Quarterback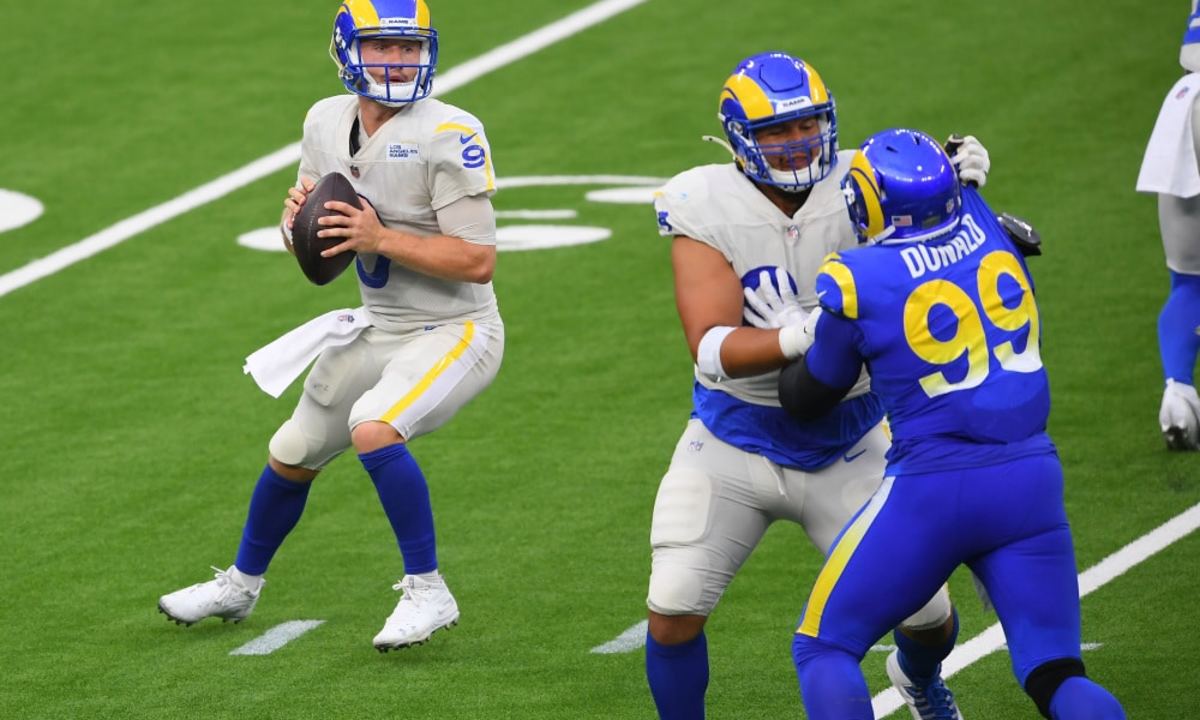 Lock: Russell Wilson (FD:$7.5K/DK:$7.3K) – The Seahawks are still in a battle for first place in the NFC, so they are going to do everything in their power to come away with the win. That starts with Wilson, who has enjoyed a very successful season. When these two teams faced off in their first meeting of the season, Wilson put together a stellar performance. This weekend should be no different, as the 49ers are eliminated and aren't playing for anything. Expect Wilson to record around 300 yards passing and three total touchdowns.
Value: John Wolford (FD:$6.5K/DK:$4.9K) – This is a high-risk, high-reward play. The Rams are still battling for a playoff spot, and they are without two key pieces in Cooper Kupp and Jared Goff. Next man up it is, but in this case, no one knows what to expect from the second-year pro. Just as a quick refresher, Wolford was a four-year starter at Wake Forest and the AAF passing Touchdown Leader in 2019. That shows he does have some experience and could surprise spectators in Week 17. Wolford's final line should look something like 200 yards passing, two total touchdowns, and 30 yards on the ground.
Running Back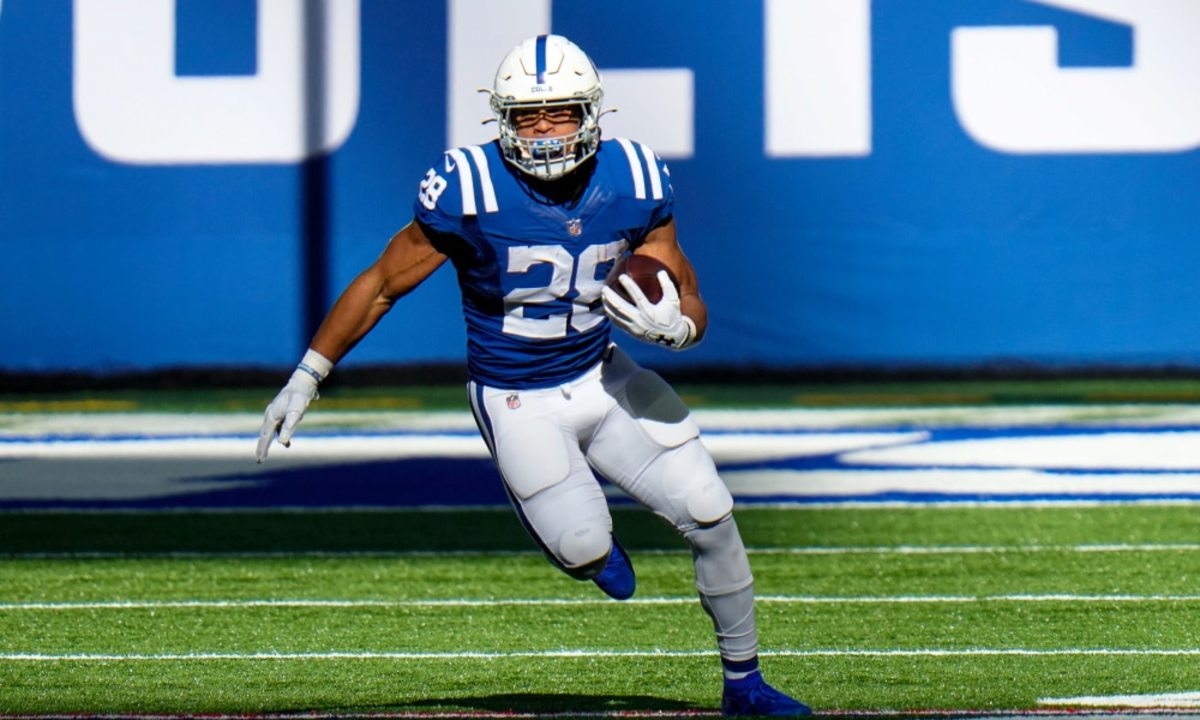 Lock: Jonathan Taylor (FD:$8.4K/DK:$7.4K) – This one is pretty easy to explain: the Colts face the Jaguars, who already have the first overall pick in the 2021 NFL Draft locked up. Now Jacksonville is just looking to finish the season. Their rush defense is one of the worst in the league this season and Taylor is starting to roll as the Colts continue their push for a playoff spot. Taylor's production will be integral to Indianapolis' success, so expect him to post 110 total yards and a touchdown in this game.
Value: Ezekiel Elliott (FD:$6.5K/DK:$6.4K) – Do the Cowboys have it figured out? That seems to be the case as season winds down, and it's not over for them yet. They still have a chance at the playoffs and will rely heavily on their star running back to lead them to that mark. Elliott has struggled for a majority of the season, but he seemed to take a step in the direction last week. Now he will face a Giants defense that ranks near the bottom part of the league against running backs. Zeke will make it into the end zone this weekend and total around 120 yards.
Wide Receiver
Lock: Justin Jefferson (FD:$8.0K/DK:$7.6K) – His incredible rookie season is coming to a close, and it ends with the best matchup he could ask for — the Detroit Lions. As a unit, the Lions have been one of the worst NFL defenses all season long. Jefferson was quiet in the first meeting between the two teams, but he has stepped up his game and seen an increased workload since then. That trend should continue this weekend in a game that has little meaning behind it. Expect Jefferson to post over 100 yards and a touchdown in this NFC North battle.
Value: Van Jefferson Jr. (FD:$4.6K/DK:$3.0K) – With Cooper Kupp out this week, Van Jefferson. is the next man up for the Rams. The Cardinals will be focusing on Robert Woods and Josh Reynolds even more in this matchup, so Wolford will need to find someone he trusts. That trusted target could be Jefferson, as the pair has endured ample practice time together this season. The value will be easy to obtain in this matchup and ownership should be low.
Tight End
Lock: George Kittle (FD:$6.8K/DK:$6.0K) – The volume will be there again this week for the 49ers' star tight end, and it will come against a Seahawks defense that struggles against the pass. San Francisco has struggled with injuries all season long and this week is no different. Yes, Kittle is back, but they will be without their top two wide receivers. That will leave most of the work to this man. Lock it in and watch the value hit on this play.
Value: Jonnu Smith (FD:$5.3K/DK:$3.8K) – Want to know another defense that ranks near the bottom of the league against the pass? Yup, the Texans. The Titans are still fighting for their playoff lives and the Texans are trying to prove they are getting better. With how well Corey Davis and A.J. Brown have been playing, that continues to open chances for Smith to show just how good he is. Expect around 60 yards and a touchdown in this one.
#CrackUm Player Of The Week
Donald Parham Jr. (FD:$4.2K/DK:$2.9K) – The Changers are in a similar spot to last weekend, as they will be without Keenan Allen and Hunter Henry. This is a good sign for the former XFL tight end. Parham Jr.'s numbers increased last week with those two out and that should be the case again in Week 17. His team will face the Chiefs, who already locked up the number one spot in the AFC and nothing to play for. The Chargers, on the other hand, are out of the playoffs and playing to show they have the league what they have to offer. Parham Jr. will benefit most from this scenario because he is an ideal target for any quarterback with his size and abilities. He makes good with the targets he sees, averaging around 17 yards a catch. The best sign is how much he was on the field last week and that should continue in the season finale. This will be the best game of his career, so expect him to go out with a bang to the tune of 80 yards and a touchdown.
---