Now that the calendar has turned from 2020 to 2021, Blackhawks fans can look ahead to the start of the 2021 NHL season. Training camps for non-playoff teams opened on December 30th with all other camps opening on January 3rd, including the Blackhawks.
Compared to seasons of recent memory, the 2021 campaign will be unlike anything Blackhawks fans have seen in the last decade. Jonathan Toews is out indefinitely with a medical condition, Kirby Dach is likely done for the season after wrist surgery, and Alex Nylander is also likely to miss the entire 56-game slate after undergoing knee surgery. Needless to say, this Blackhawks' roster is as thin as it's been in years.
Additionally, the front office made minimal moves to improve the roster. Key additions include Mattias Janmark, Lucas Wallmark, and Nikita Zadorov.
Instead, it was more addition by subtraction. Corey Crawford is a New Jersey Devil and Brandon Saad is in Colorado, leaving the Hawks lacking goaltending depth and superstars (aside from Patrick Kane). In a year that could be very painful for Blackhawks fans, there are several notable headlines to keep an eye on. That's what we're going to analyze here.
The Tryouts
Several players on the Blackhawks' training camp roster should receive a "tryout" of sorts this season. What does this mean? Players such as Brandon Hagel, Matej Chalupa, Evan Barratt, MacKenzie Entwistle, and others will likely get a chance to play a few games with the big club. We saw this happen in the Hawks' last game before the COVID-19 shutdown when Brandon Hagel and Nicolas Beaudin entered the lineup.
There will be a plethora of names seeing the ice for the Blackhawks this season because the organization needs to learn what they have in some of these kids who have yet to break the NHL. The expectations this season will be rock bottom, so letting some of these young guns get into games and play meaningful roles will key for the future development of the talent in Chicago.
In my opinion, the likes of Hagel and Barratt may receive an extended tryout because of their physical nature and "balls to the wall" playing style. They'd be perfect guys to receive such opportunities in what will likely be a forgotten season for many fans.
Ian Mitchell and Adam Boqvist
This is something I'm sure a lot of Blackhawks are looking forward to — the debut of Ian Mitchell and the continued growth of Adam Boqvist.
Ian Mitchell could be a great defenseman in this league. He also could be very average. Despite his dominance at the collegiate level, Mitchell is still a bit of an unknown in the greater scheme of the Blackhawks organization. That said, this is a player who Stan Bowman thought was ready to go pro last season, but Mitchell returned to school for his junior season after being named captain of the Denver Pioneers.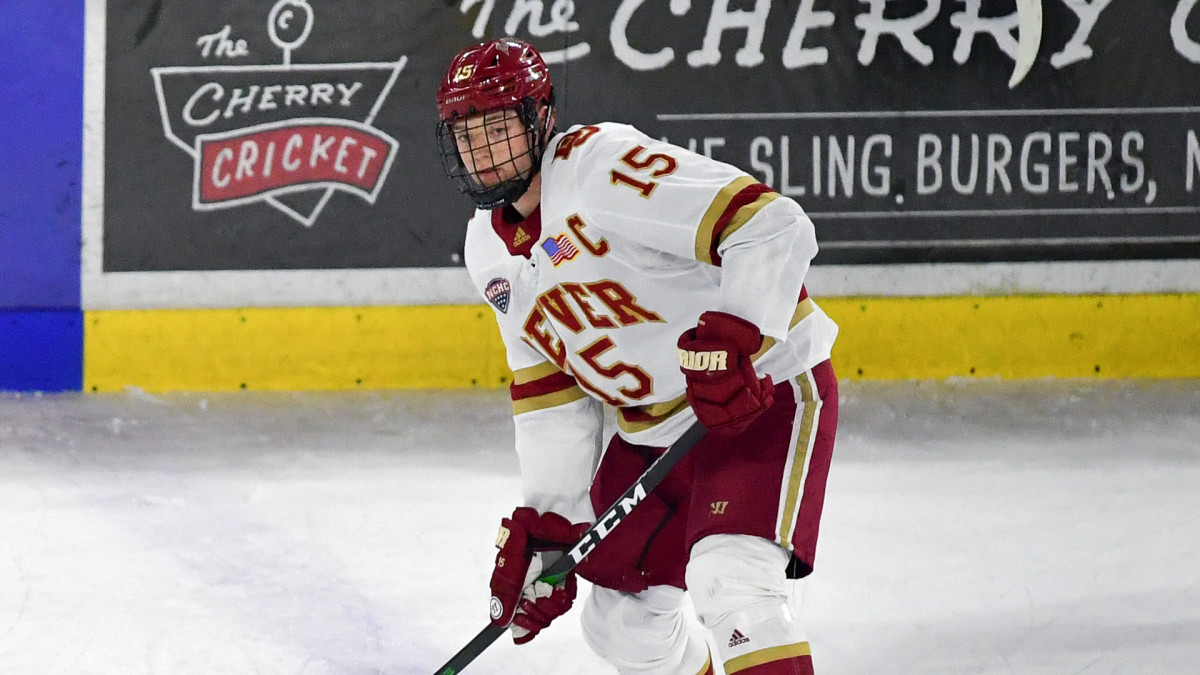 Mitchell will have every opportunity to play meaningful minutes this season. Ideally, he should be allowed to fail and learn on the job, not babied along as some Blackhawks' defensemen have been in years past. Sorry Henri Jokiharju, we miss you.
Another young blue-liner to watch in 2021 is Adam Boqvist. In his rookie season, Boqvist frequently played alongside Keith on the top pairing and was slightly babied early on. However, as the season progressed, Boqvist's ice time increased and he found himself in tougher situations, which was great for his development. A major key to further growth this season will come on special teams, where he should quarterback the top power play unit, something my colleague Jonnie Nonnie wrote about earlier this offseason.
These two alone will be fun to watch for fans. If they both grow and show promise for the future, fans could be looking at the next decade and a half of the Blackhawks defense.
Goaltending
Ah yes, the elephant — no… the blue whale in the room of Hawks issues this season. After having arguably a top-five goalie duo at the beginning of last season with Robin Lehner and Corey Crawford, the Blackhawks now stare down the barrel of having possibly the worst goaltending group in the league. As fans may recall, Stan Bowman shipped Lehner to Vegas at the trade deadline (where he signed a nice four-year extension) and Crawford signed a two-year deal in New Jersey after the Hawks let him walk in free agency this offseason.
Currently, the Blackhawks are projected to start the 2021 season with Collin Delia and Malcolm Subban in net. However, that tandem is far from set in stone. Expect to see Kevin Lankinen and possibly Matt Tompkins this season as well. The Hawks are trying to figure out exactly what they have in net, so everyone is going to have a chance to earn playing time.
Although fans will realistically see Delia, Subban, and Lankinen more than anyone else, there is also a chance for a Cale Morris sighting if he signs a pro contract at some point. His current pact is an AHL-only deal, so it's likely we'll see him in Rockford when the AHL resumes in February, but not likely at the NHL level.
Andrew Shaw
Did you forget about The Mutt? If you did, it's not the end of the world. Andrew Shaw hasn't played in a game since November of 2019, so it's natural for people to forget he's on the roster. Shaw skated in 26 games during the 2019-20 season and notched ten points (three goals, seven assists) before suffering what became a season-ending concussion.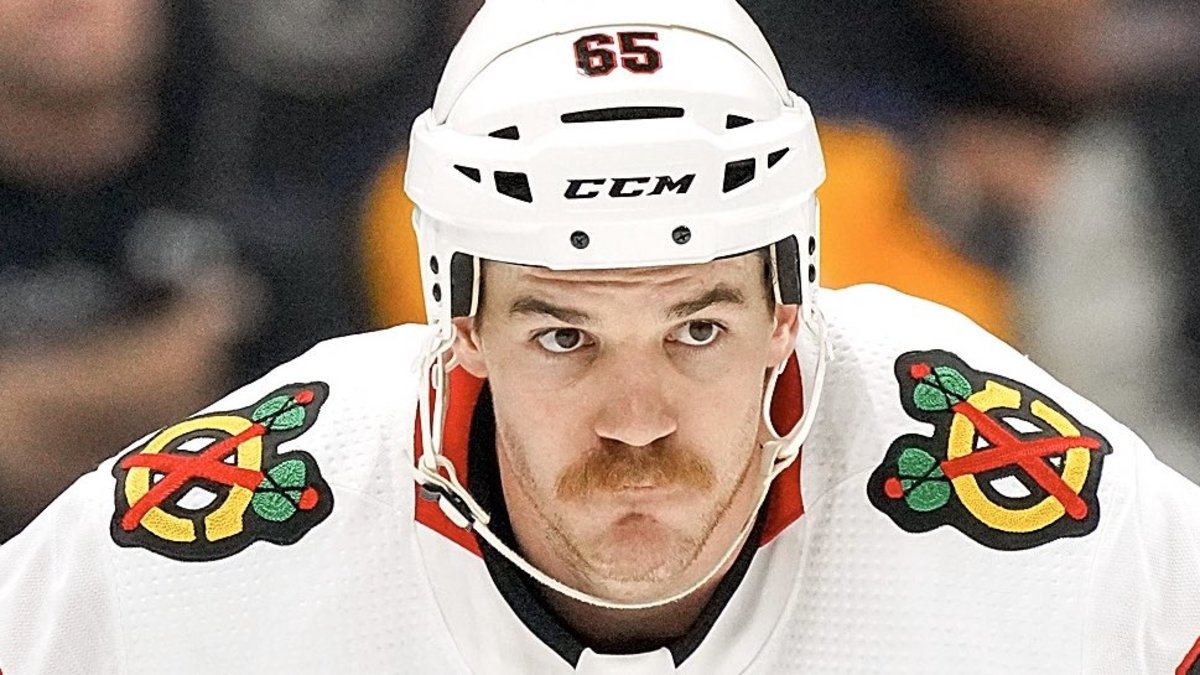 Why is Shaw a player to watch? For starters, the Blackhawks lack legitimate depth at center after the Dach and Toews absences and Shaw can play the position. Yes, he's better suited for a wing, but the Blackhawks won't be short on wingers this season. Shaw may have the chance to play in a top-six center role if injuries or positive COVID-19 tests hamper the Hawks at any point. He's also an intriguing player to watch due to his health. Can Shaw rebound from yet another concussion and stay on the ice in years to come? Time will tell.
Snipers Need to Snipe
Despite already being well-known names in Chicago, both Alex DeBrincat and Dominik Kubalik have much to prove during the 2021 season.
For DeBrincat, it's time to show that he is worth the $6.4 million per season that Bowman paid him before the start of the 2019-20 campaign. Although "Cat" was in the final year of his entry-level deal, he underperformed by scoring 18 goals in 70 games before the COVID-19 shutdown. He showed up in the playoffs, recording six points in nine games, but only scored two goals. The Hawks and fans alike are hoping DeBrincat can return to his sniping ways when he potted 41 goals two seasons ago.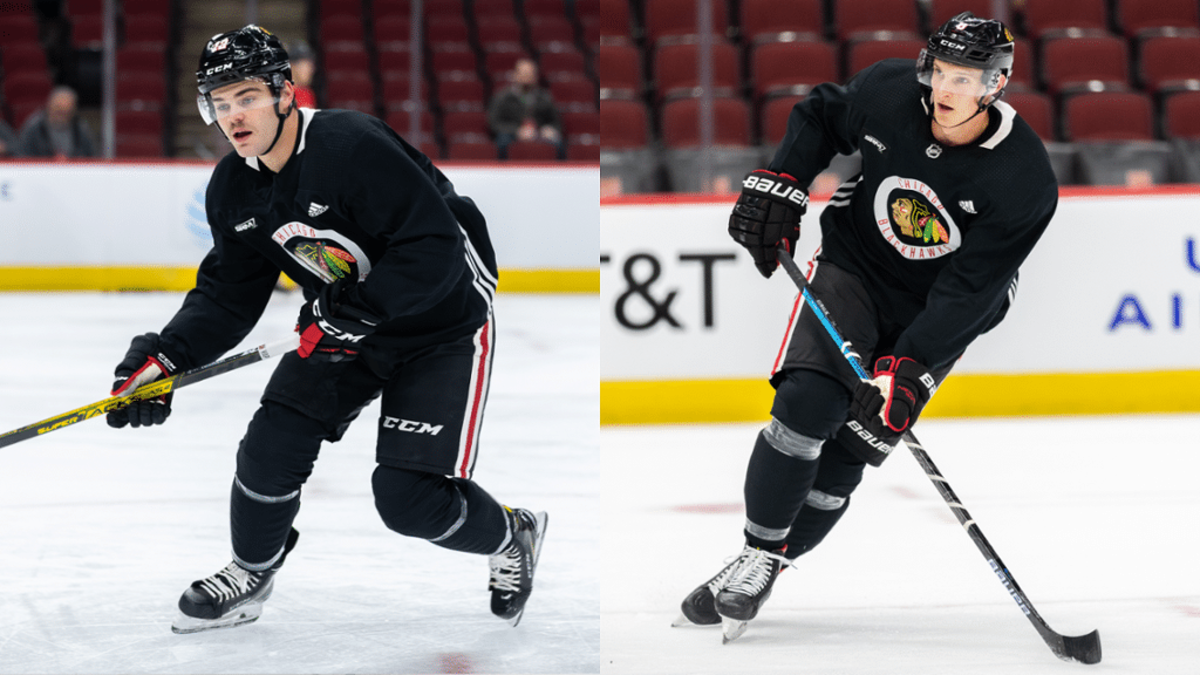 As for Kubalik, it's a different story. The Blackhawks' rookie scored 30 goals in only 68 games last year and finished third in Calder Trophy voting, which determines the NHL's rookie of the year. Kubalik played himself into a two-year, $3.7 million AAV contract in hopes he can stick around for the long-term and continue to produce.
There is concern that Kubalik could regress this season, however. Having fewer weapons around him and a potential sophomore slump after signing a new contract both make the list of things that could affect Kubalik's play in 2021. If Kubalik proves he can be the player he was last season despite the aforementioned circumstances, then he will certainly be a part of the long-term future for the Blackhawks.
Dylan Strome
This item is an honorable mention of sorts. Just hours before training camp opened, Strome signed a two-year, $3 million AAV extension with the Blackhawks. Strome is an important piece to watch because he will be the team's top center entering the season.
Strome will have every opportunity to prove he can produce at a high level and be a player the team should invest in long-term. This will be a crucial season for Strome now that he signed his two-year "prove it" deal.
---
What did I miss? What will you be watching for when the Blackhawks take the ice in 2021? Despite the likeliness of a rough season from a results standpoint, there is still plenty to be excited about. Hit me up on Twitter with your thoughts and interact with our Blackhawks coverage unit (Four Feathers Podcast) throughout the season. Hockey is just around the corner, Hawks fans; I hope you're excited.
---