The Chicago Bears bowed out of the NFL Playoffs in embarrassing fashion on Sunday afternoon. Mitchell Trubisky's performance solidified that he probably will not be returning to the Windy City in 2021, although he expressed a desire to be back with the Bears. After the announcement from Ian Rapoport and Trubisky's playoff performance, the burning question becomes this: where will Mitchell Trubisky play in 2021? There are three likely landing spots for him and it's only a matter of time before we know where the North Carolina product will be taking his talents.
Washington Football Team
The Washington Football Team recently cut quarterback Dwayne Haskins and currently has Alex Smith and Taylor Heinicke on the roster.
It's sufficient to say Washington doesn't want to plan their future around these two. They could be looking for a younger and more mobile quarterback. Head coach Ron Rivera has a history of coaching quarterbacks of this variety like Cam Newton in Carolina. After Heinicke's performance against the Buccaneers in their playoff loss, the conversation about Washington's quarterback situation became more intriguing. They could potentially elect to bring in Trubisky on a one-year deal to compete with Heinicke for the starting job.
Denver Broncos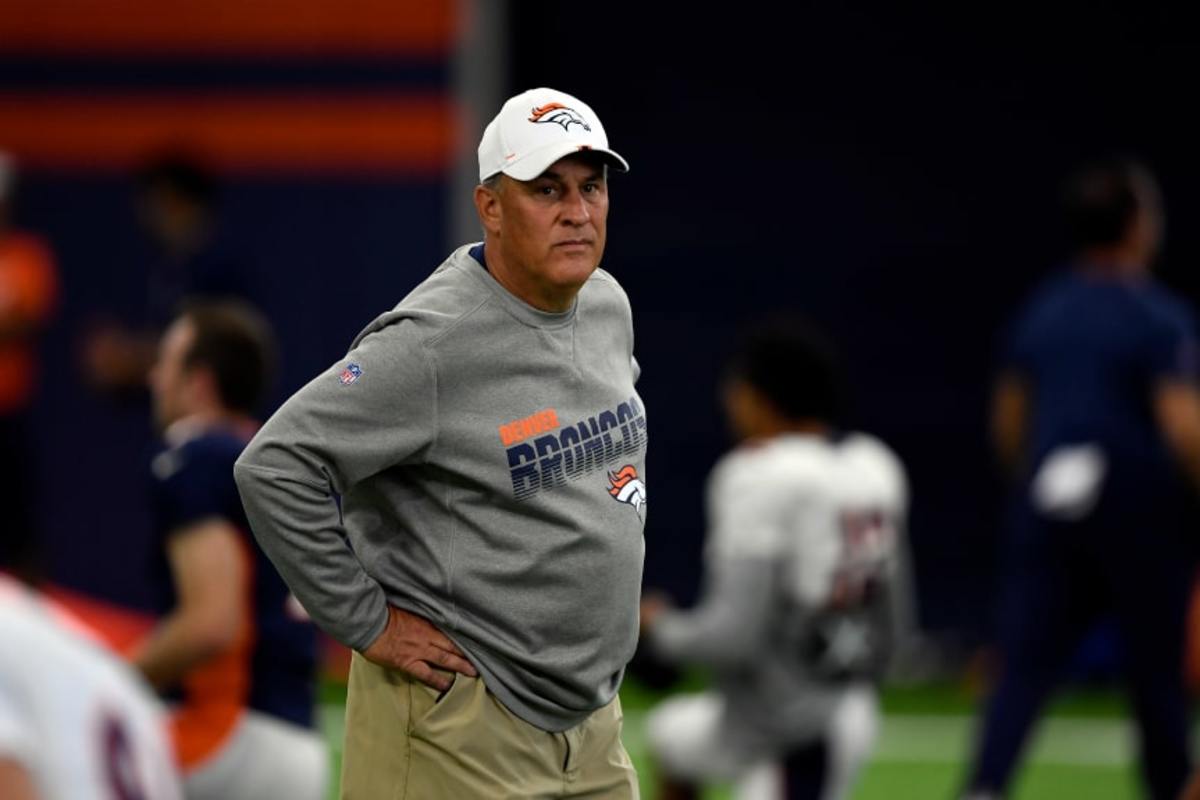 Broncos' head coach Vic Fangio already spent some time with Trubisky in Chicago, albeit on the opposite side of the ball. The Broncos run an offensive system that utilizes moving pockets for the quarterback paired with a solid run game. Simply put, Drew Lock is not the answer for the Broncos at quarterback. Jeff Driskel isn't a particularly attractive option to lead their offense either. If Trubisky were to sign with Denver, he could actually be named the starter from day one. There wouldn't be much of a competition and he would likely get paid handsomely.
Pittsburgh Steelers
The Steelers are in need of a quarterback, even though their fans aren't ready to admit it. Ben Roethlisberger is 38 years old and nowhere near the skilled player he once was.
The Steelers currently have Mason Rudolph as Big Ben's backup, and his recent performances have been less than stellar. Trubisky has more NFL experience than Rudolph and could provide Mike Tomlin the athleticism he's been lacking due to Roethlisberger's aging. If the Steelers were to bring Trubisky in, he would likely get a one- or two-year deal. Trubisky and Rudolph would compete for the starting role, with Trubisky likely winning it with ease.
---
It's hard to imagine the Chicago Bears bringing Mitchell Trubisky back after everything they've been through together. The Bears don't have better options to replace him and could actually be in a bad place if he left. Will Trubisky be in Chicago in 2021? Doubtful. Where will Mitchell Trubisky play in 2021?
---