Growing up, one of my favorite treats to eat around Halloween were Warheads. These small and powerful hard candies were always fun to have with friends, seeing who could eat one without making the trademark pucker face. Almost everyone knows what it's like to enjoy a Warhead, but what if there were beers that replicated these iconic flavors? Artisanal Brew Works was up to the challenge and they killed it. In this series, Artisanal decided to take all five flavors of candy that Warheads makes and create a refreshing sour ale for each one. These flavors include blue raspberry, black cherry, lemon, watermelon, and green apple. Unfortunately, I couldn't get my hands on the green apple. So, this review is for the other four flavors they released.
Blue Raspberry
First up, blue raspberry. This beer had plenty of blue raspberry flavor and a nice tartness without being too overpowering. What I really enjoyed about this beer was it's bright blue color. There are not very many beers in the world that are different in color like this, which made it a fun surprise to see as I poured it into my glass. Warheads Blue Raspberry Sour came in at 5% ABV and I give it a 7/10 for my rating.
Black Cherry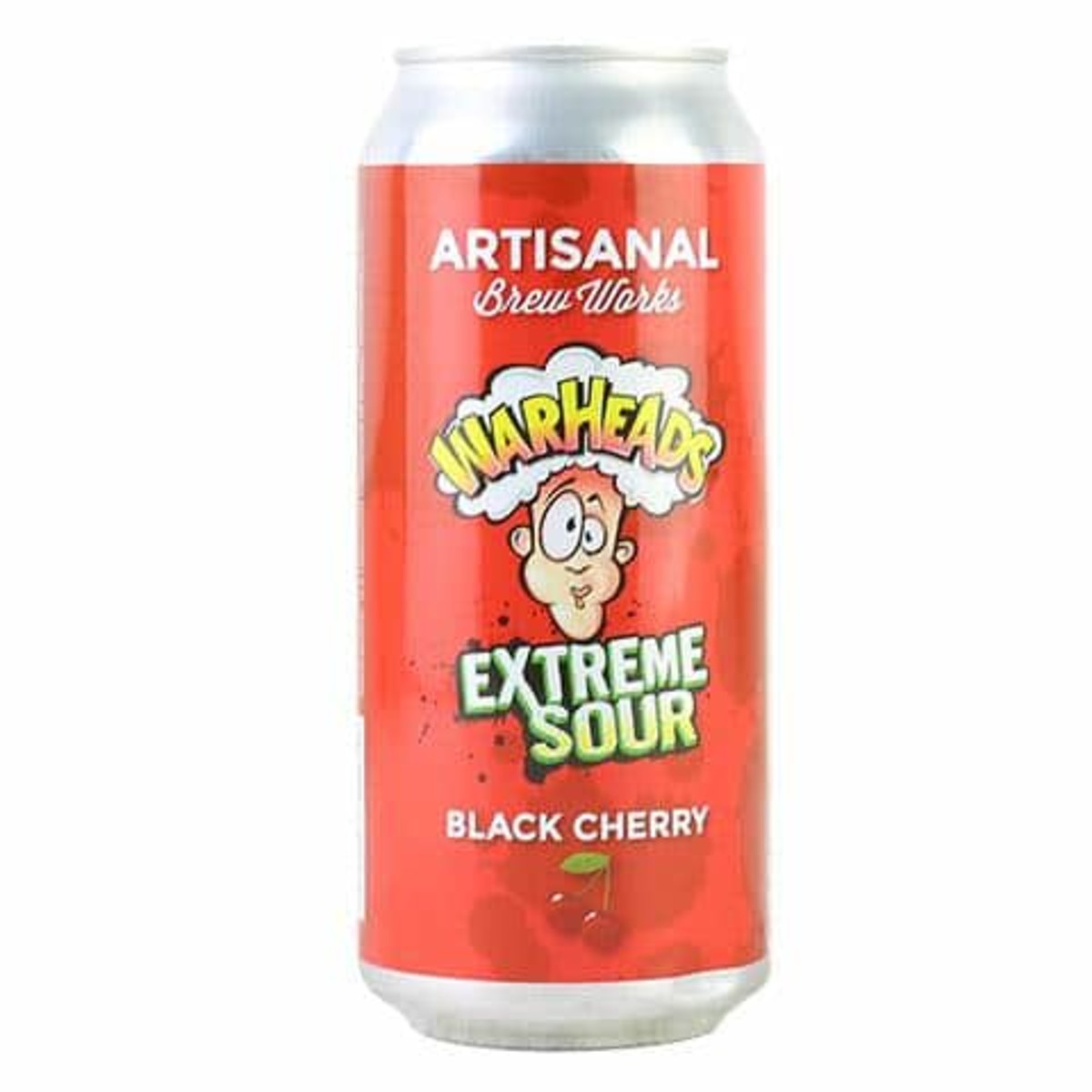 Second was black cherry. Black cherry was my favorite when it came to the candies, so I was very excited to give this one a try. Like the blue raspberry, this beer had a nice tartness to it, but a much deeper flavor. Out of all the beers in this list, the black cherry tasted the most like the extreme sour hard candies. Warheads Black Cherry Sour comes in at 5% ABV and I give it an 8/10 rating.
Lemon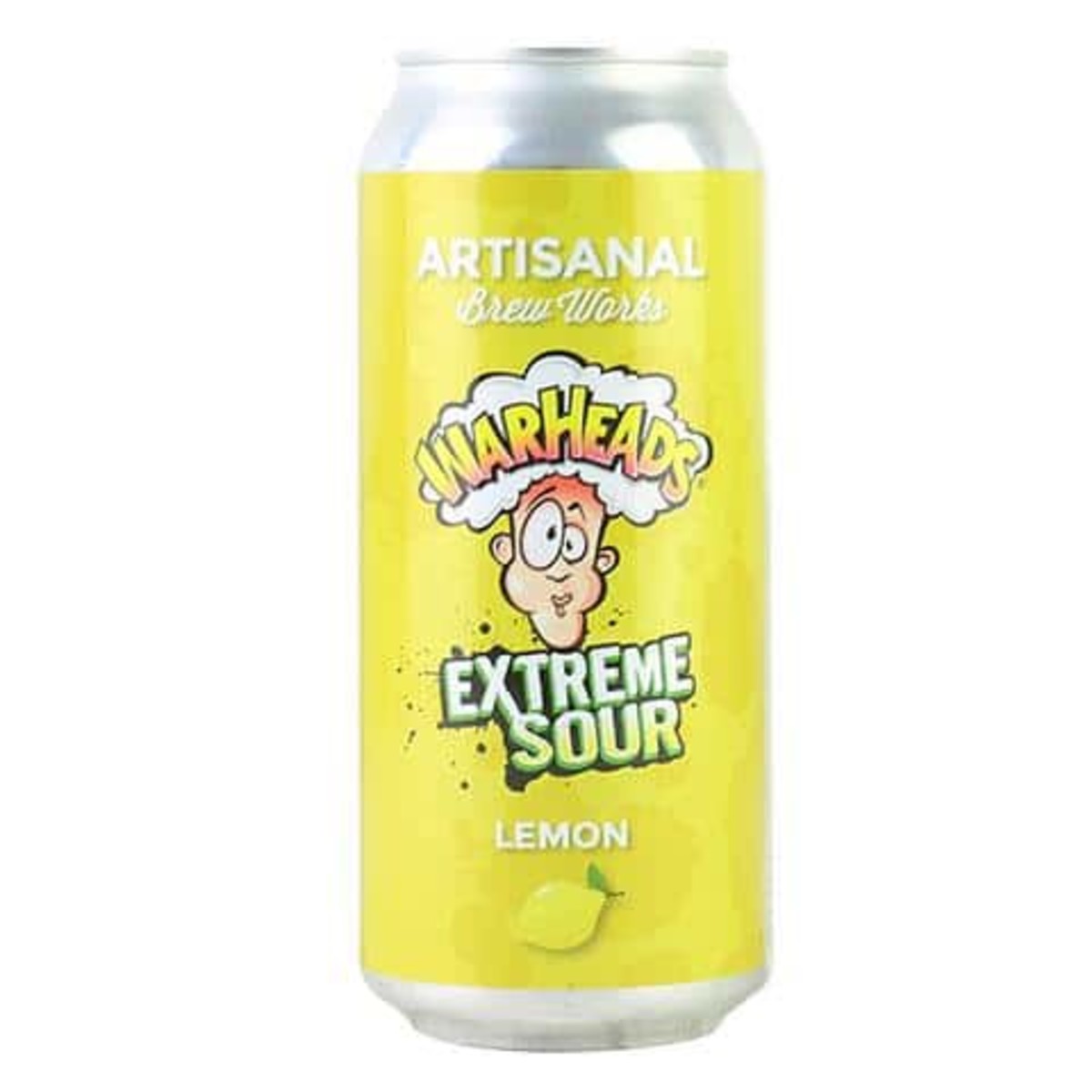 Next on the list is lemon, but this one fell a little short for me. The lemon flavor wasn't the strongest in the beer, and it wasn't as sour as the others. This was still a light and refreshing beer to drink, but I wish there was just a little more flavor and sourness to match what the candy brings. Warheads Lemon Sour is 5% ABV and receives a 5/10 rating.
Watermelon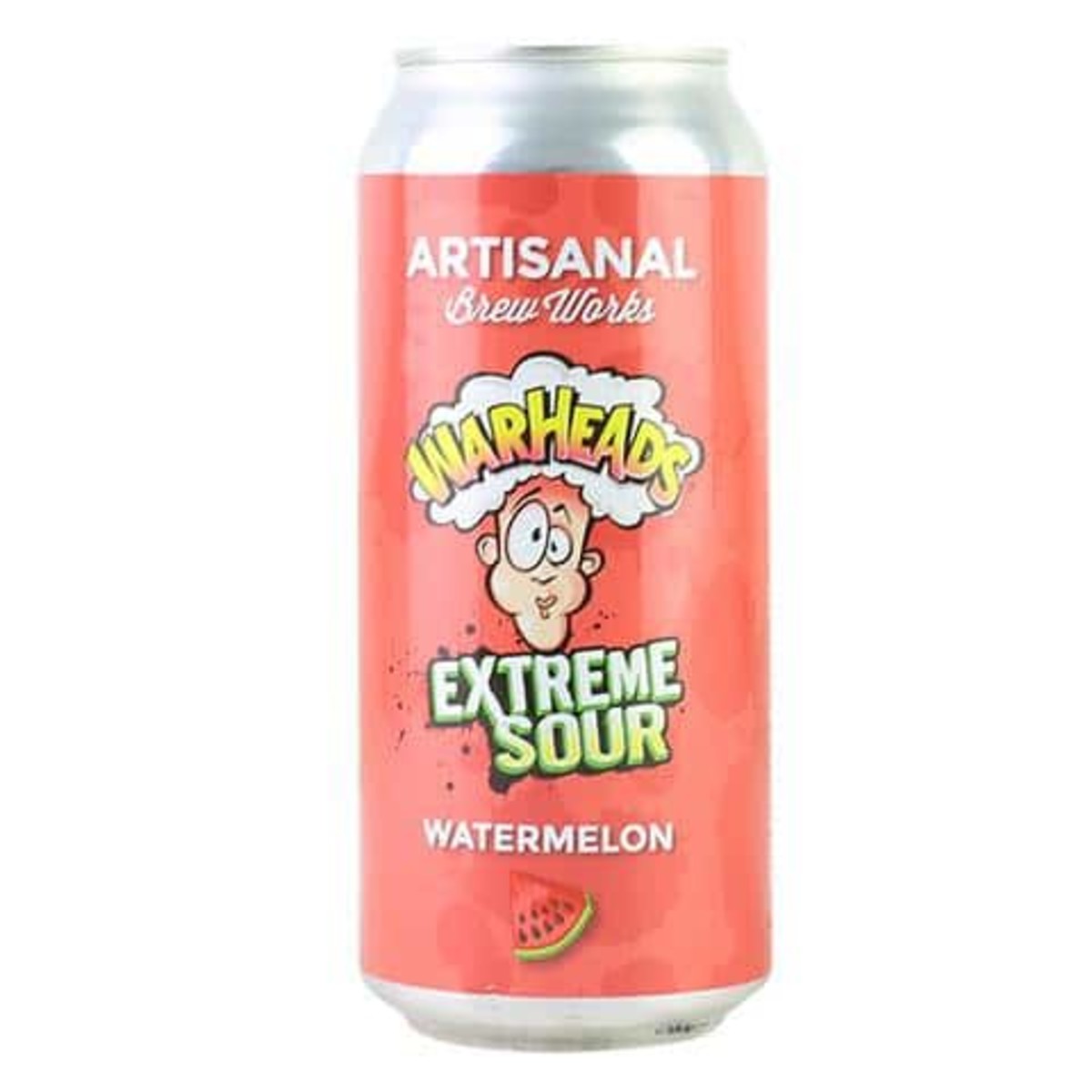 Finally, we have my favorite of the series – watermelon. Some people don't care for the candy flavor of watermelon, but I love it. This beer tasted exactly like that strong, sweet flavor that coats the candy. I was pleasantly surprised with the balance of sour to fruit flavoring in this beer, and that's what makes it my favorite of the series. Warheads Watermelon Sour is 5% ABV and also gets an 8/10 rating.
---
There you have it, four out of the five iconic candy beers from Artisanal Brew Works out of Saratoga Springs, NY. Overall, I really enjoyed these beers. Each one of them reminded me of the sour candy that I grew up eating, and it was a very nostalgic experience. If you liked this review and want to see more, check out my social media where I have many more pictures and reviews of all kinds for different beers. Cheers!
---