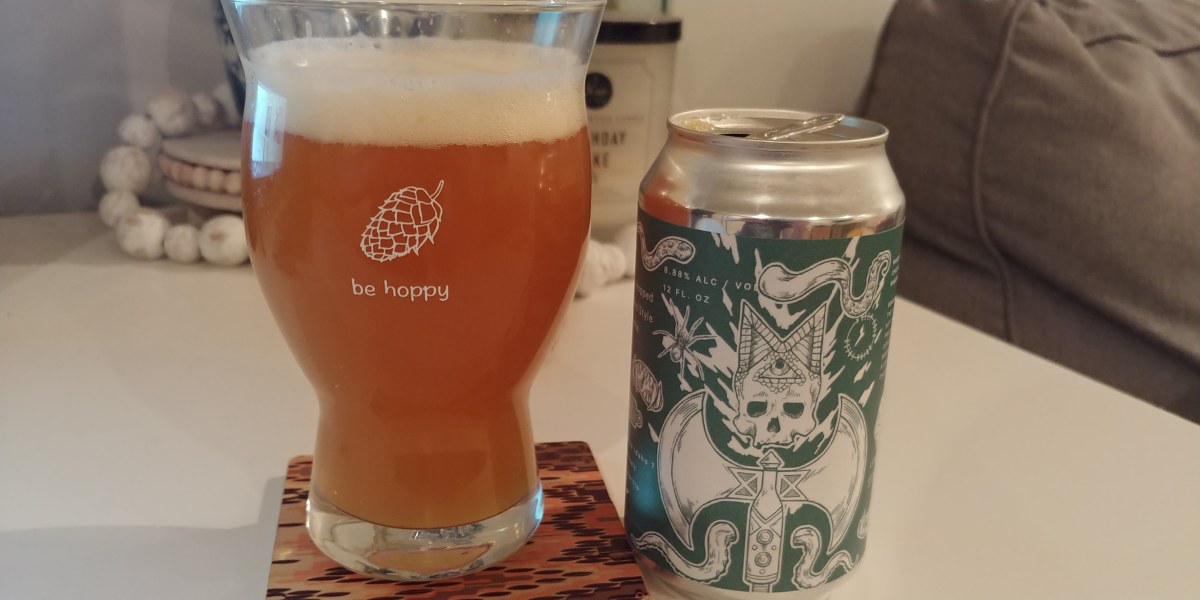 I've been putting off trying a Marz beer for a long time. Mainly because they come in 4 packs of 12 ounce cans for $15. But, I finally decided to splurge a little and give one of them a try. They have a lot of different options to choose from at my local Binny's, but Cryoflayer sounded like the one I wanted to try most. On the label it's described as a "Triple Dry Hopped New England Style IPA," and also has an ABV of 8.88%. Sounds really good to me!
Luckily, I was not let down. When poured, Cryoflayer has a marmalade color that pairs with about a half inch of slightly off white head. Now, this cryo style of hops is one I'm just starting to see. This is my 2nd beer that incorporates it, and so far I really like what I am tasting. It gives a smooth, or almost creamy, mouthfeel to it. The beer itself is very sweet and full of malt flavors. I would describe it as being fruity, maybe mango and pineapple flavors.
Cryoflayer is a fascinating beer, one that I don't really have a comparison for. But, it is very good and extremely easy to drink. Checking out on the maps I see Marz Brewing is only about a mile and a half away from Guaranteed Rate Field. So, I expect all of you south siders to be more familiar with their brewery than I am. If not, then you should make yourself more familiar.
Happy Drinking!
---