The Chicago Bulls are now 16 games into the 2020-21 NBA season, and there are certainly a lot of takeaways from it. From blistering ball movement to dismal defense, it's fair to say the Bulls have been an extremely mixed team on both ends this season. Let's talk offense, defense, Billy Donovan, and just how the roster in general has looked to start this season off.
Offense
Offensively, Donovan's group has impressed for the most part. The Bulls jumped from close to dead last in offensive efficiency last season to around the middle of the pack so far this year. Chicago held a top-ten offense in the league up until Saturday night's teardown by the Lakers, a game in which the Bulls shot a dismal 39.3% from the field and struggled to compete against a rested LA squad.
Chicago has shot the three at an exceptional 38.0% clip as a team, which ranks seventh in the league. We've seen impressive ball movement and more fluidity within the offense — something the Bulls have been lacking in recent years. The Bulls don't necessarily have a lead playmaker, so we essentially see them facilitate by committee. And it has been working, as the Bulls are averaging over 25 assists per game.
In terms of areas that need major improvement, it's cutting down on the turnovers. Due to the Bulls' fast-paced approach and rapid ball movement (making sure the ball doesn't stick), they endure lapses throughout various stages of a game. This results in multiple turnovers in a minute stretch, which is ultimately the difference-maker in them not being a higher seed in the Eastern Conference at the moment.
Defense
When talking defense, guards scoring a lot of points against the Bulls was expected. They seem to be covered at the wing and big position defensively, with lengthy guys down the roster in Patrick Williams, Otto Porter Jr., Thaddeus Young, Wendell Carter Jr., etc., but the guards have definitely struggled in terms of them getting blown by way more often than not. The Bulls are playing a drop coverage style of defense this season, a system very different than the trap-heavy pick-and-roll coverage we saw under Jim Boylen.
The Bulls need to capitalize on this drop coverage to a heavier extent. Wendell Carter Jr. and Daniel Gafford are both averaging career lows in blocks per game. This is fairly surprising given the position they've been put in to protect the rim more often. I'd expect those numbers to improve as the season progresses.
Roster Evaluation
As far as the roster goes, several players have gotten off to impressive starts. One big one name is Zach LaVine, who wasn't widely expected to take another big step in his game. LaVine has addressed some of the biggest flaws in his game over the increased offseason and we've seen him take strides as both a playmaker and defender. LaVine is averaging career highs in every major category this season — points, rebounds, assists, steals, blocks, field goal percentage, three-point percentage, and free-throw percentage.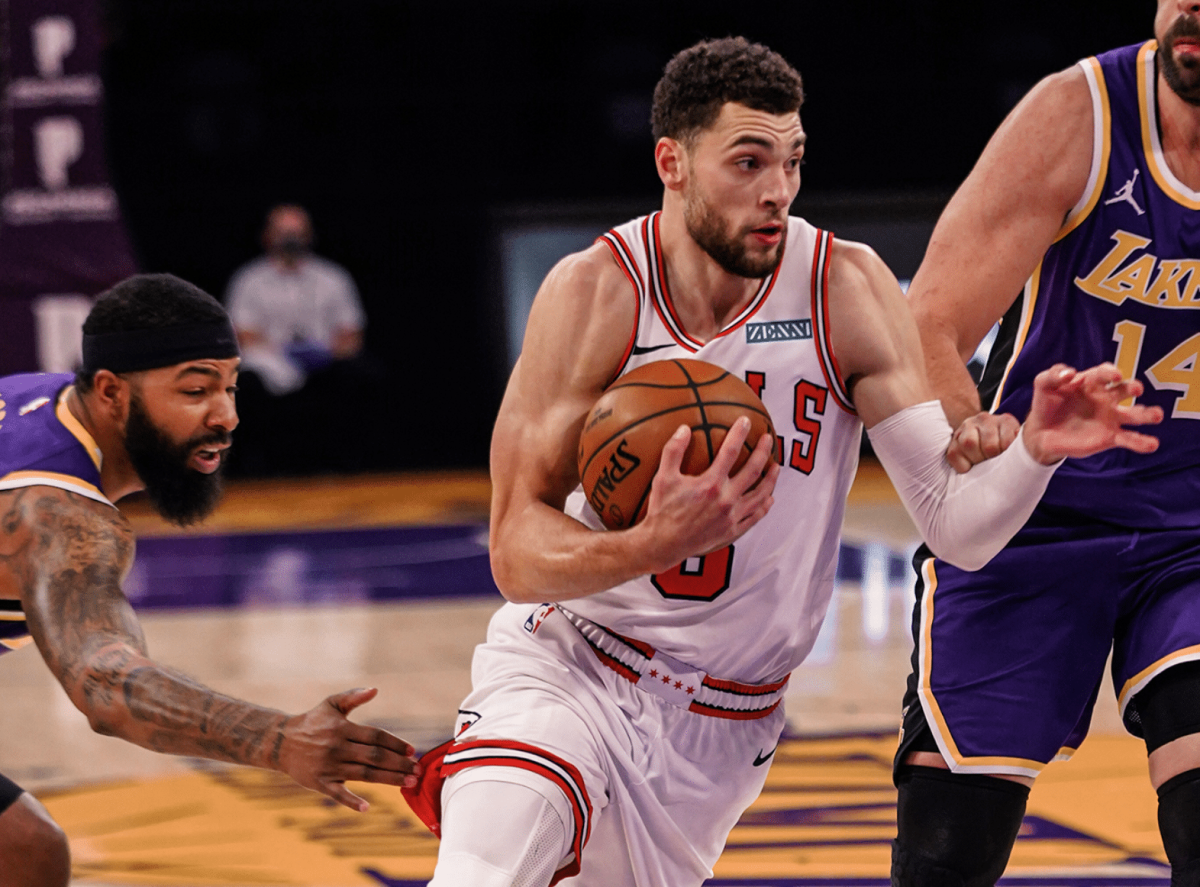 Zach is proving he can hang with the top dogs and be a top option offensively while winning games. He has greater trust in his teammates than we've seen in the past. He's also not afraid to attempt the right plays, hence why he's averaging a career-high in assists per game at 5.4.
Other standout players include rookie Patrick Williams, who's endured some extremely tough assignments to begin his NBA career. In previous weeks, Williams has matched up with elite talents such as LeBron James, Giannis Antetokounmpo, and Kawhi Leonard — all of whom had encouraging things to say about Pat. In case you missed it, here is what LeBron had to say.
"I think he is going to be an exceptional talent. [He has] long arms. He has Kawhi-type of hands that I noticed out on the floor so I knew I couldn't play with the ball much. You can tell he is just laser-sharp on just trying to get better and better. … He just stayed sharp on the gameplan and I think he is going to continue to get better and better. He has a great in-between game but if you notice his hands, like I said, he has Kawhi-type of hands that is going to benefit him a lot throughout the course of his career. I think Chicago has a good one."

– LeBron James on Bulls' rookie Patrick Williams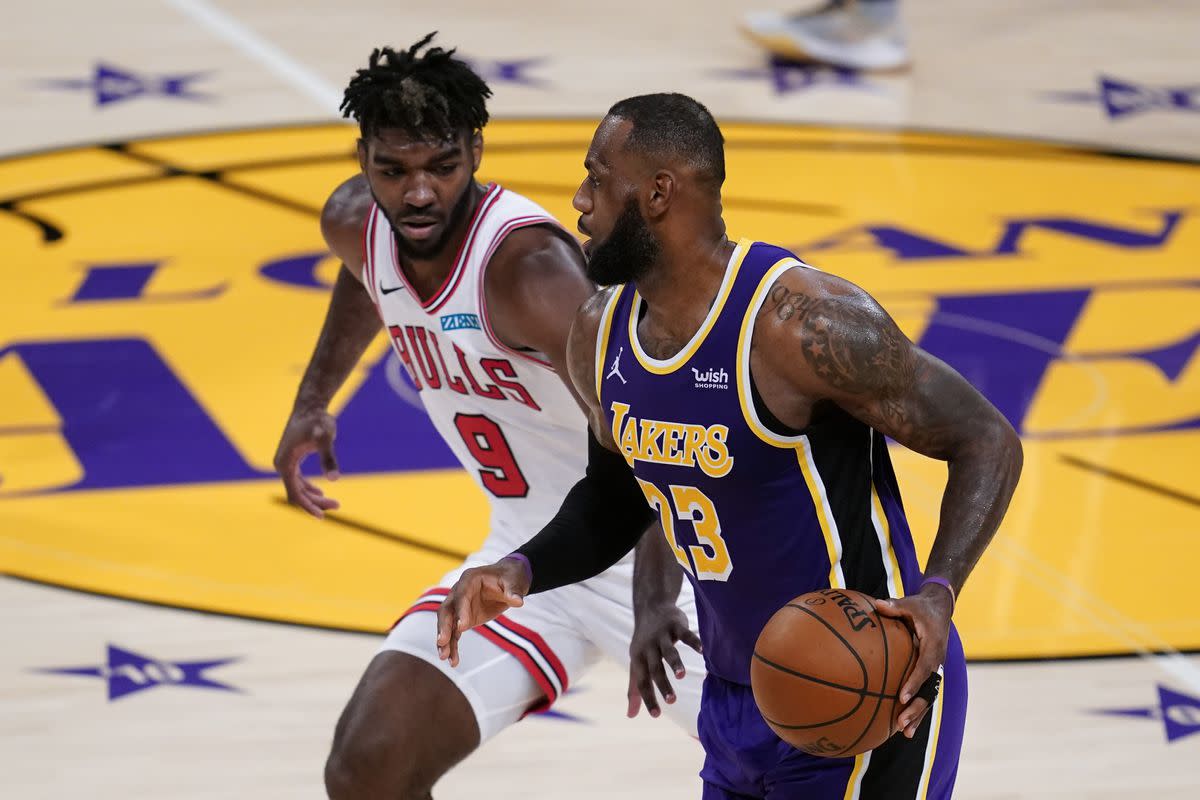 Another early standout area for the Bulls has been the bench. The primary reserves — Thaddeus Young, Garrett Temple, and Otto Porter Jr. — have provided significant contributions in almost every Bulls victory of the season to date. The bench is shooting 48.2% from the field, which ranks third-best in the league. They've been efficient, have defended well, and have been a great mix to put out with the young core given their extensive versatility. Shoutout to guys like Denzel Valentine and Daniel Gafford as they've also been productive when given minutes.
Billy Donovan
The mastermind who put this all together in his first year at the helm is head coach Billy Donovan, who has proven to be an excellent addition by Arturas Karnisovas. Donovan is a coach who is respected and admired by his players and the mood in the locker room seems to bolster that case.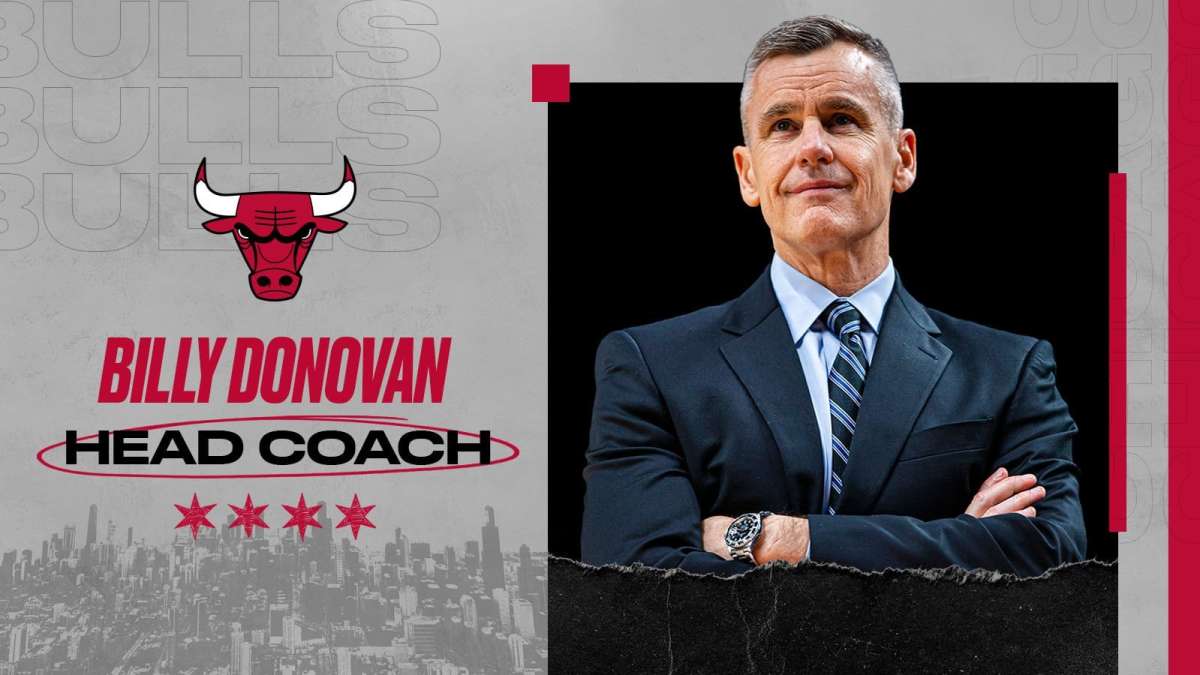 He has been exactly what this young team needs: an experienced winner who has coached several superstars. Someone who knows how to deal with a locker room. Someone who knows how to get the best out of his guys and put them in a position to succeed. And that's exactly what's been happening in the early going for the Bulls, who have been highly competitive over these last few weeks.
---