I think we can all agree that the White Sox should continue adding to their roster in efforts to stake claim as the top team in the American League. How are they going to do this? That question is a little tricky right now. In recent days, we're starting to see some familiar language that the team is close to being "tapped out" or "up against the budget" financially. This is an all too familiar refrain for those of us that live and die with this franchise.
All of this comes with the knowledge that the team still needs to add another starting pitcher, a DH/utility option, and a backup catcher. In reality, these are pieces that shouldn't be cause for concern from a budgetary standpoint since we all know the team will not shop at the top of the market. However, we are just a few weeks from pitchers and catchers reporting and ownership is balking at the prices for mid-rotation arms and the complementary bench pieces. That notion is troubling, to say the least.
The White Sox entered this offseason with an opportunity to step on the backs of the American League Central and perhaps the rest of the AL as a whole, considering the lack of overall activity. Yet, once again we're hearing concerns about budgets and the uncertainty regarding fans being in the stands for games in 2021. The San Diego Padres and principal owner, Peter Siedler, are behaving how the White Sox should be acting and it's rather irritating if we are being honest with ourselves. The 2021 White Sox look like they're going to be a good, fun team but there's still a ton of room for improvement before the season commences.
Limited Capital
In recent weeks as the MLB hot stove struggles to turn on, we've seen portions of the White Sox fan base clamoring for something, anything to happen even if that means acting foolishly just for the sake of making a move. There's a portion of this fan base that believes that trading some of the limited prospect capital is what should happen as this team hopes to bust open its contention window.
We need to confront some difficult truths as a fan base. First, this organization did not deliver on its stated objective of a continual pipeline of talent that would replenish the club in Chicago through internal promotions and external trades. The system is unbelievably top-heavy with four top-100 prospects in Andrew Vaughn (13), Michael Kopech (18), Nick Madrigal (36), and Garrett Crochet (89). Once you get past these four names, things thin out very quickly.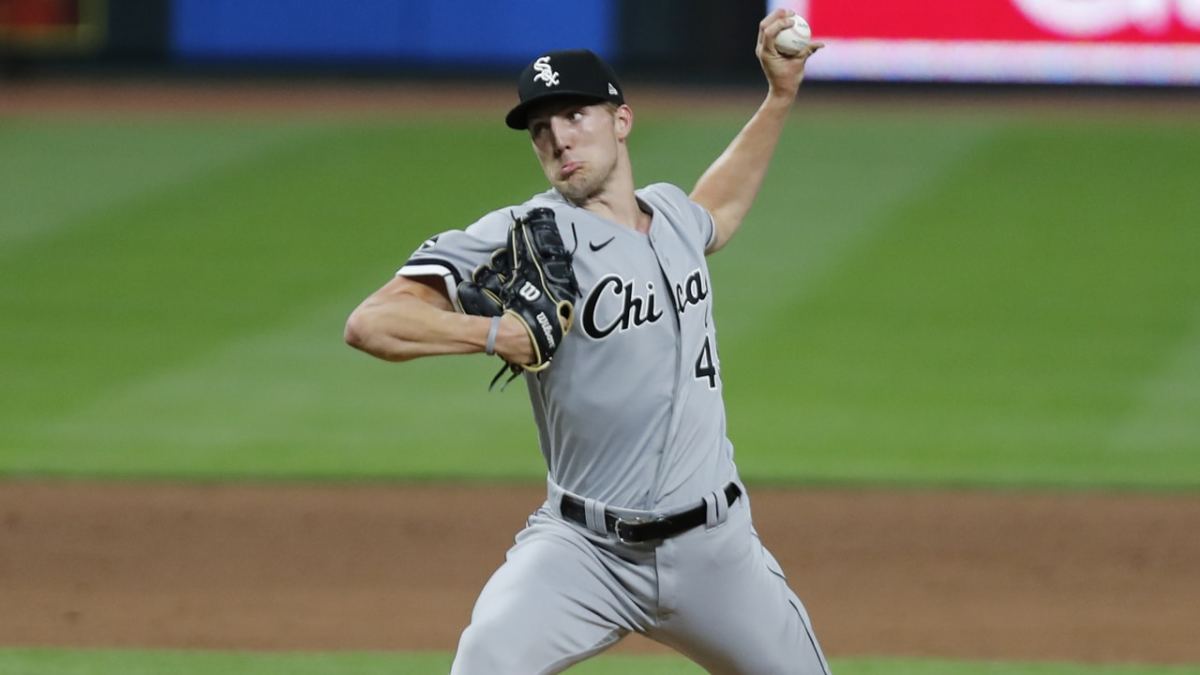 There's an adequate amount of blame to spread around for this failure, in my view. Rick Hahn, Kenny Williams, Nick Hostetler, and the player development staff all have their fingerprints on this. Like most shortcomings with this organization, however, it ultimately lies at the feet of Jerry Reinsdorf. For it is this owner that has shown an unwillingness to give his baseball operations staff every resource to improve its talent pipeline.
This is on full display when we see the team attaching international spending pool dollars in trades to get veteran castoffs like Nate Jones and Wellington Castillo off the payroll. It's compounded when we continually see the team drafting low-upside college players in the amateur draft. Yes, the team has started to deviate from this plan the last two years, but the shallow nature of the White Sox farm system is a direct result of years of draft funds being allocated to college juniors with low upside.
Circling back to the San Diego Padres for a brief second, they've been able to actively add top-level Major League talent because they had an ownership group that allowed A.J. Preller to load up his farm system with the maximum allotment of 16-year-old Latin American talent each year while taking high-upside high school talent in the draft.
Meanwhile, the White Sox were giving $2 million bonuses to 22-year-old Cuban defector, Yolbert Sanchez, a player with a utility profile, and drafting guys like Alex Call and Jameson Fischer. Some of you are starting to come around to what's really the problem here, or rather who is really the problem, but for those of you that are still resisting it's the guy at the top.
Because of all the things I've outlined above, the White Sox simply are not in a great position to improve their roster via trade. They have four significant trade chips and not much else. If they had more high-upside youth in their system, perhaps they could've acquired a Jameson Taillon, a Joe Musgrove, or a Yu Darvish. But here we are.
Crazy Talk
The craziest thing I've seen from this fan base is some clamoring on social media to move #13 overall prospect, Andrew Vaughn. Yes, Vaughn was underwhelming in his initial foray into pro ball after being drafted third overall in 2019. But this is a player that was widely regarded as having the best overall hit tool and approach in the 2019 draft and a player that was said to be the best overall collegiate hitter since the Cubs selected Kris Bryant back in 2013. Yet, there are some fans out there that want to trade him.
Let's be real for a second. The White Sox cannot afford to trade a #13 overall prospect in the sport. We are already talking about a team that lacks overall depth, and some of you want to move the best positional prospect within a thin system?
Sure, a right/right player that is limited to 1B/DH should be the easiest type of player to replace. But think back to the aforementioned complications. This organization is not utilizing every possible resource to replenish their system in a way that would make the loss of an Andrew Vaughn easy to stomach. If the White Sox utilized all their resources the way other organizations do, they could have two or three Andrew Vaughn's in the system already. Since they don't, they simply are not in a position to move a player that is still highly regarded within scouting circles.
Andrew Vaughn has the approach and raw power to be a middle-of-the-order force for the Chicago White Sox. Since this team now isn't even willing to pay for mid-tier free agents, let alone top-tier ones, how exactly will they go about getting the type of potential production that Vaughn could provide in such a cost-efficient manner? We all know this is something that has to be taken into account as well with this organization. Generally speaking, power-hitting 1B cost a lot on the open market, so franchises like the White Sox need to hold onto them when they are already in the system.
I know someone reading this will scream about Gavin Sheets or Jake Burger, but neither player has the pedigree that Andrew Vaughn does. I've heard all the cliches — "prospects are suspects" and "prospects will break your heart". But when your owner operates his franchise like a small-time mom-and-pop shop in Tupelo, Mississippi, and not like one that is in a major market like Chicago, you simply can't afford to move Andrew Vaughn. When you aren't willing to pay for top-tier free agents, when you aren't willing to take high-upside teenage risks in the draft, when you aren't willing to pay high-upside Latin American talent, you can't afford to move players like Andrew Vaughn. This is just the reality we as White Sox fans need to face.
Ultimately, these realities make improving the 2021 White Sox more challenging. Perhaps, as we inch closer and closer to Spring Training players in the free-agent market will begin to panic and the Sox will be able to fill their remaining holes at discounted prices. But the idea of using Andrew Vaughn in a trade for a starting pitcher just doesn't make sense for an organization that operates the way the White Sox do. Until that organizational philosophy changes at the top, this is just the way things have to be.
---