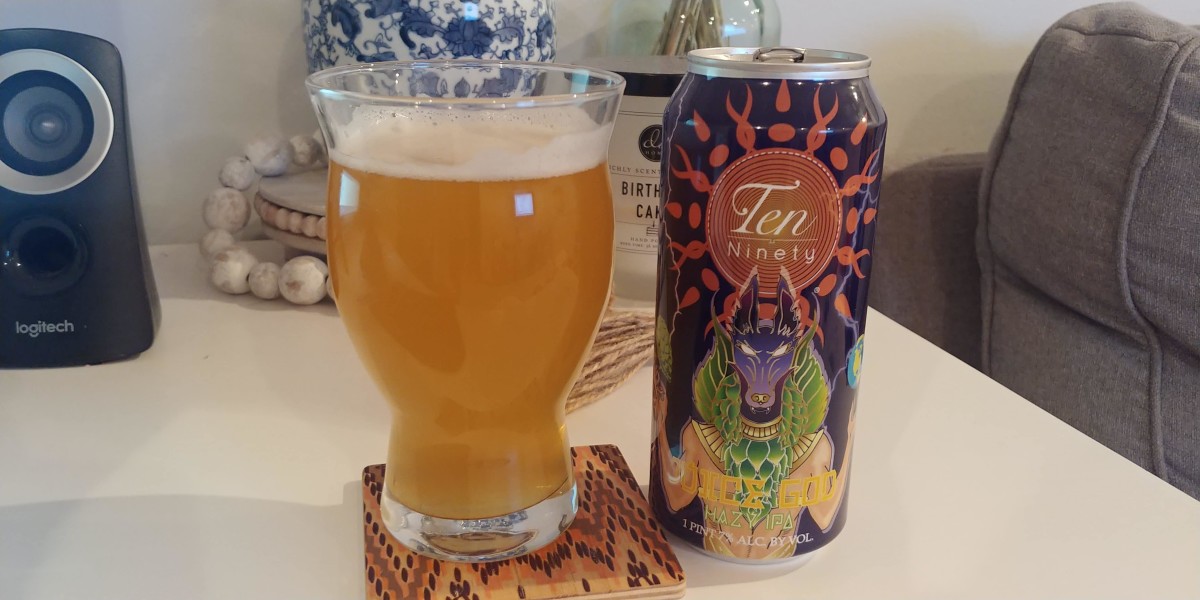 Tonight I have a beer from probably a lesser-known brewery, Ten Ninety out of Glenview. Located right on Waukegan Road just north of Glenview Road, I actually drive by their place all the time but I have not made time to actually go in. It looks really nice from the outside though.
Juice God is a nice looking beer with an awesome looking label. I love the Anubis on there. The beer itself has a slightly pale gold color and carries a 7% ABV. It came with about an inch of head and some nice retention upon pouring. It has light fruity and grain aromas.
I've had this beer many times before and it still confuses me. It's labeled a hazy IPA and with a name like Juice God, I figured I knew what I was getting into. I think this beer is more grainy, grassy, and rye tasting, however. Personally, I would classify this as a Belgian IPA. It's still a quality beer but I think the label hurts it. I've had plenty of NE style IPAs and Juice God is not that. But, this could be a good thing with a beer market so watered down by hazy IPAs. In my opinion, Juice God should be reclassified.
Happy Drinking!
---