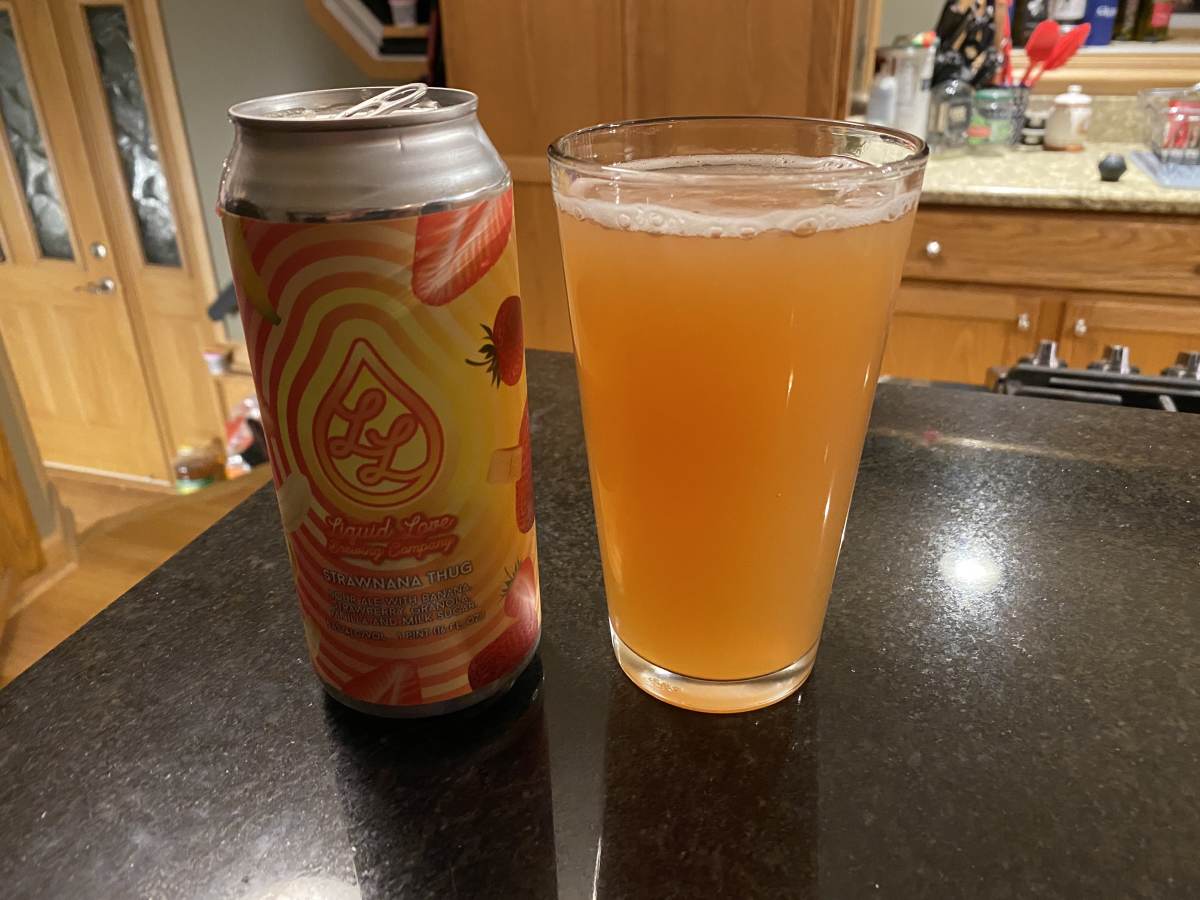 Wow, that's the only way I can start this review. Wow! This beer is Strawnanas!
For starters, the head disappears quickly, giving it a true sour feel, in my opinion. Upon tasting, you venture the world of beer to the world of your favorite juices and milkshakes.
Strawnana Thug is a sour ale, made with strawberry, banana, granola, vanilla, and milk sugar, giving it a truly unique and refreshing flavor. The 5.6% ABV is not overpowering, so don't sweat thinking it will be a boozy beer.
The first hints of flavor are those strawberry and banana notes, followed by a sour punch that gives this type of beer its name. Following the fruits are those granola and vanilla flavors, adding an intricate sweetness to a sour. It's an interesting combination, but the way Liquid Love engineered it is magnificently delectable.
Full of complex flavors, Liquid Love's Strawnana Thug is a beer lover's treat. It brings a perfect balance of sweetness to a smooth sour ale. This brew is a perfect summer beer, but honestly can be enjoyed in any season. I am such a huge fan that I will be purchasing more myself.
Liquid Love is not easily found everywhere. As my On Tap Sports Net colleague Jim Sramek (Beer Garden Jim on Twitter) said, they have a locator, linked here, to help you find where their beer is sold. The brewery is located in Buffalo Grove, IL, but its products can be found all over the Chicagoland area. The tracker is actually how I found where I could buy their exquisite creations.
I can't wait to try more. This beer is a solid 8.8 for me, and will be purchased in the near future.
---