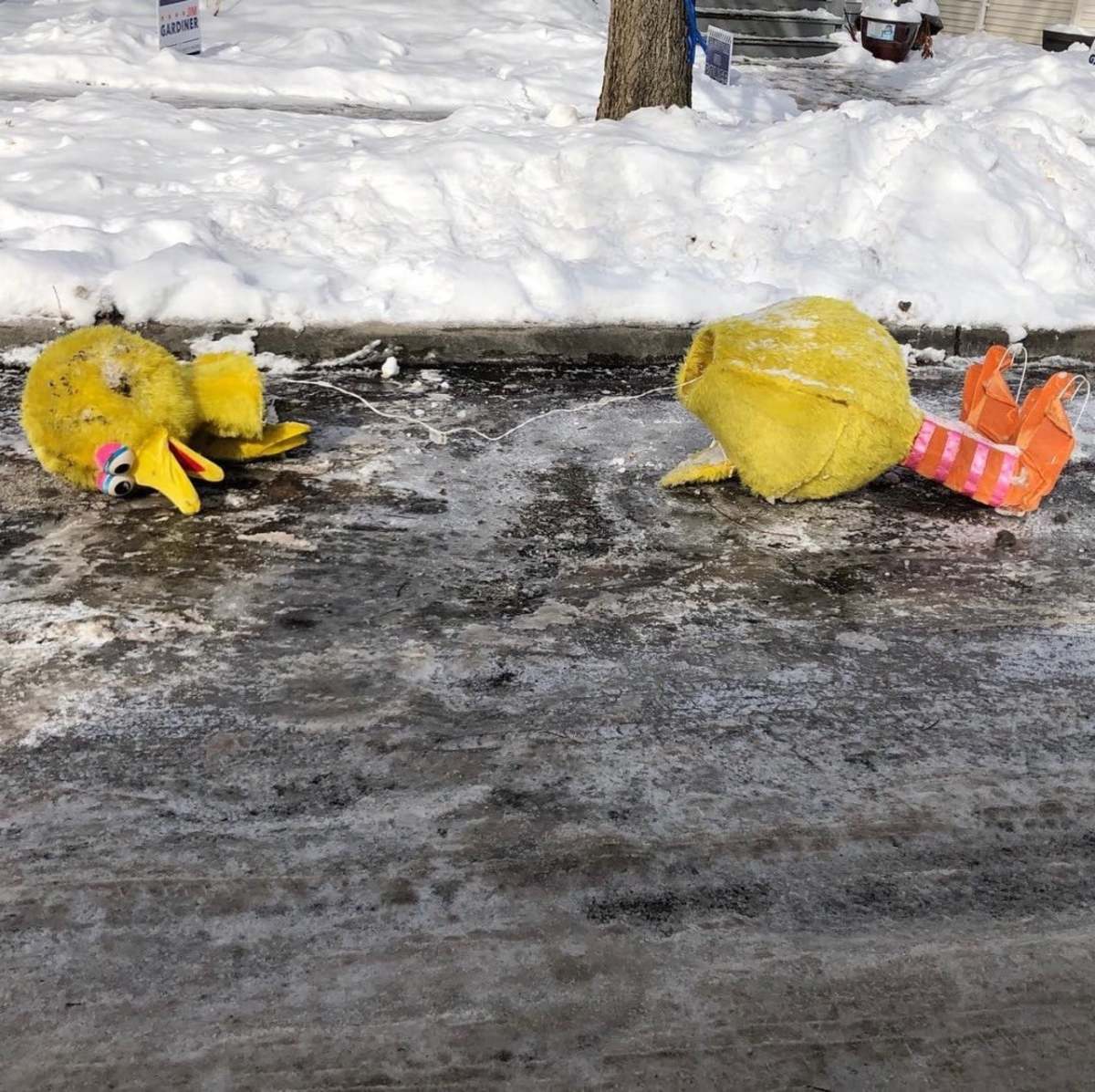 Chicago has one of the best unwritten traditions for the wintertime: "Dibs". Living in Chicago means snowstorms are more than an annual occurrence. One of the worst feelings after the storm is coming out and seeing your car buried in snow and blocked in by the spoils the city plow left behind. Storms producing more than six inches of snow means shoveling could be a 30 min ordeal. People leave their spots for whatever reason and come back only to find someone else took the clean spot, leaving them to shovel out another spot which sucks.
To combat the aforementioned issues, residents put the most random items in their shoveled-out space. This is called a" dibs". These items can be chairs, card tables, cones, etc.
If you move one of these items in a spot you didn't shovel, you are viewed as the neighborhood asshole. You'll be sure to come back to your car covered in a snow pile. The person you are messing with probably lives right by you.
Here's a helpful rundown of the history behind "Dibs":
If you see any amazing dibs, post it to Twitter using #OnTapDibs and we will feature it in an article.
Here are some of the best dibs from the storm on January 30th, 2021:
The McCaskey Family Reunion
One Wrong Turn off Sesame Street
Jesus Saves/Can you fix Mitch dibs
Dibs is for the Children
We are the Knights Who Say "Dibs"
Pissed off da wife
Pawn shop said it was a fake dibs
The "I do steroids" dibs
Dyson Dibs Master V7
"I saw a Perfect Game" dibs
@ChiPartyAunt got run over by a reindeer dibs
---