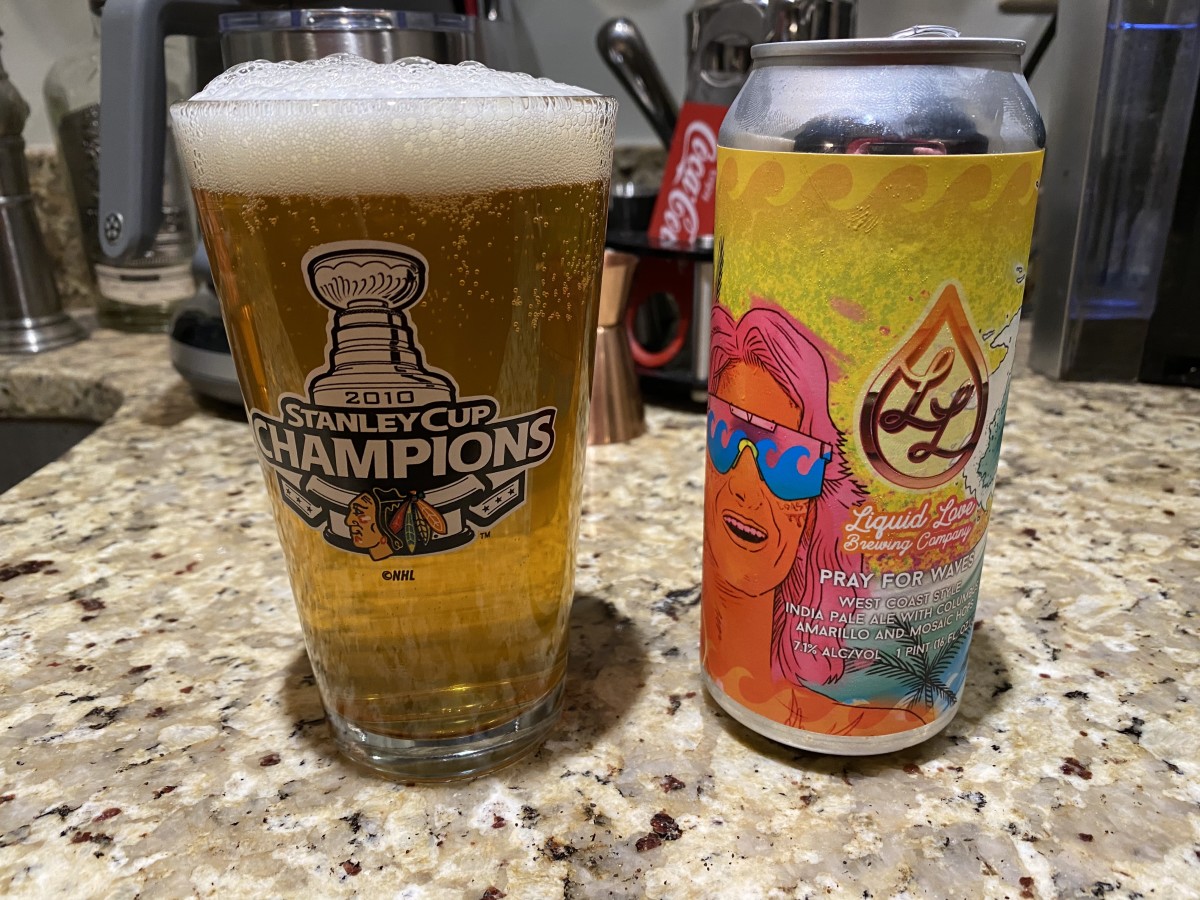 To my friends that love IPA's but appreciate a refreshing hint of paradise, this beer is for you. Liquid Love's Pray for Waves blew my expectations out of the water when enjoying this beer.
As I take my first sip, I feel like I'm at the beach. Pray for Waves brings plenty of traditional hoppy goodness while also providing a rush of tropic flavor with each sip. This beer has a quality head that lasts when poured and a beautiful golden flavor that will remind you of the sandy beaches of California. It has a "what's up dude?" and "ride the waves bro" feel to it. It's a perfect beer for any time of the year, but I fully believe this beer enters another stratosphere when enjoyed in the summer. And 40 degrees pretty much feels like summer in Chicago right now after the brutal cold stretch we just endured.
Don't be fooled by the surfing-inspired name, this beer still packs a punch. At 7.1% ABV, a four-pack of this delicious Liquid Love product will definitely put you in your place if you aren't careful. As always, enjoy this one responsibly.
The artwork on the can also deserves a shoutout. The can features a beautiful collage of yellows, pinks, reds, oranges, greens, and blues that scream California, surfing, and paradise before you ever crack the beer open. I am such a huge fan of this beer I'm upset I didn't buy more than one four-pack.
Liquid Love Brewing beers are only available at certain locations around the Chicagoland area. I found my beers at Kenwood Liquors in Homer Glen, IL, but you can check out their map here for locations where their beer is available for purchase. You can also visit the brewery itself to pick up some of their great products!
Follow On Tap Sports Net on social media!
---