On Wednesday afternoon, the NBA released the schedule for the second half of the 2020-21 season. The Chicago Bulls got creative with their announcement by using a video similar to the initial schedule release:
Due to two postponements during the first half of the season, the Bulls are slated to play 37 games after the All-Star Break, following their 35-game schedule before the All-Star game.
The Bulls will also end up having 18 home games both pre- and post-All-Star Game. The major difference will be in the number of Western Conference teams on the docket during the back half of the season. The Bulls will end up playing 19 of their 35 pre-All-Star Break games versus Western Conference opposition, while only 11 of their 37 games after the All-Star game will be played across conferences.
The Bulls open the back half of the season with five straight home games, the first coming against the 76ers on March 11th. Here's a complete look at the Bulls second-half schedule: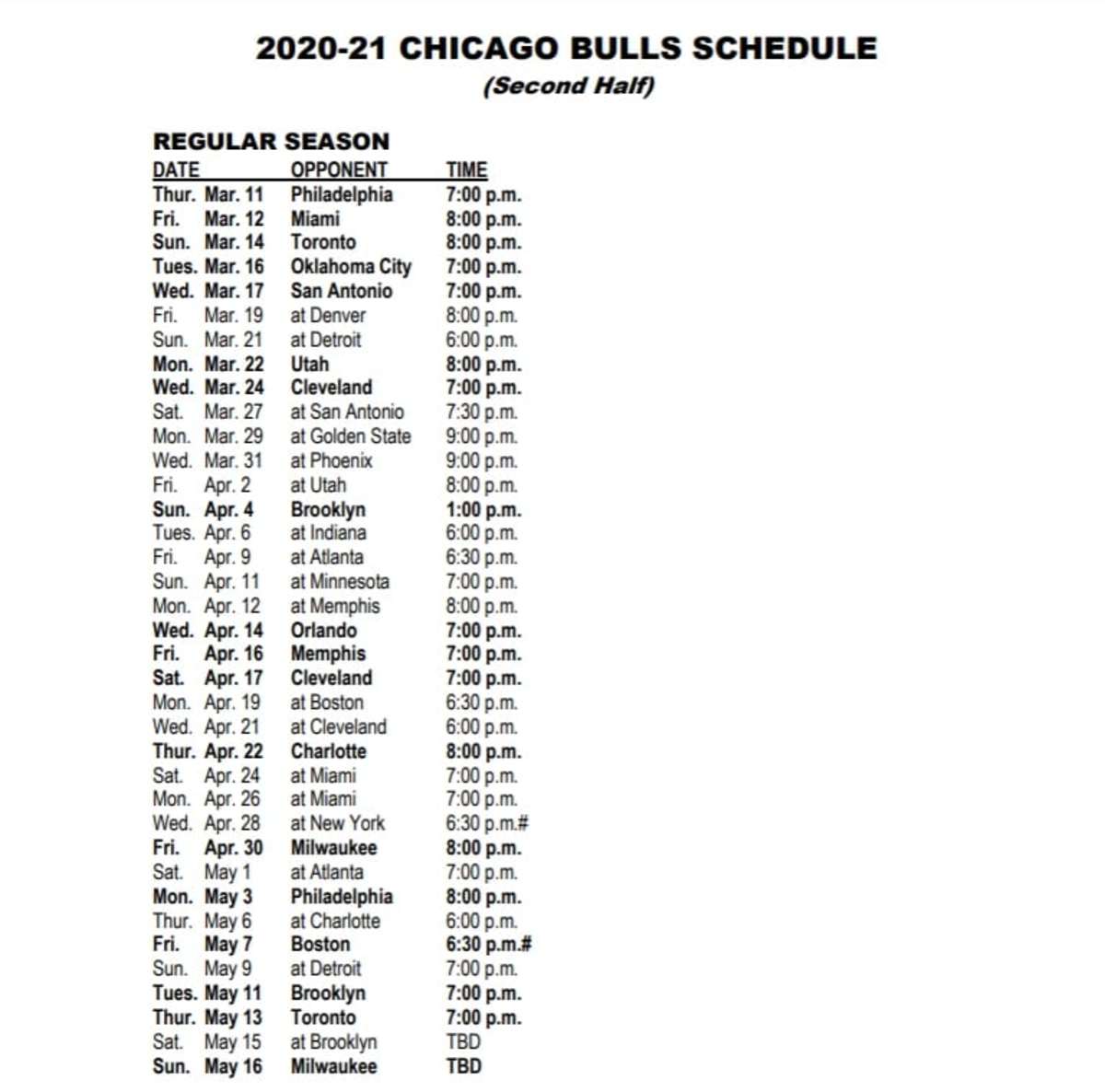 The most travel-heavy portion of the latter half of the schedule will be from March 27th through April 12th. The Bulls will play nine games during this stretch, eight of which will be on the road. Those road games will sandwich a single home game on April 4th against the Brooklyn Nets.
The Bulls will also have eight different back-to-back games, five of which involve travel.
The Bulls are currently 14-16 after having won four of their last five games and they currently sit hold the Eastern Conference's eighth seed.
---