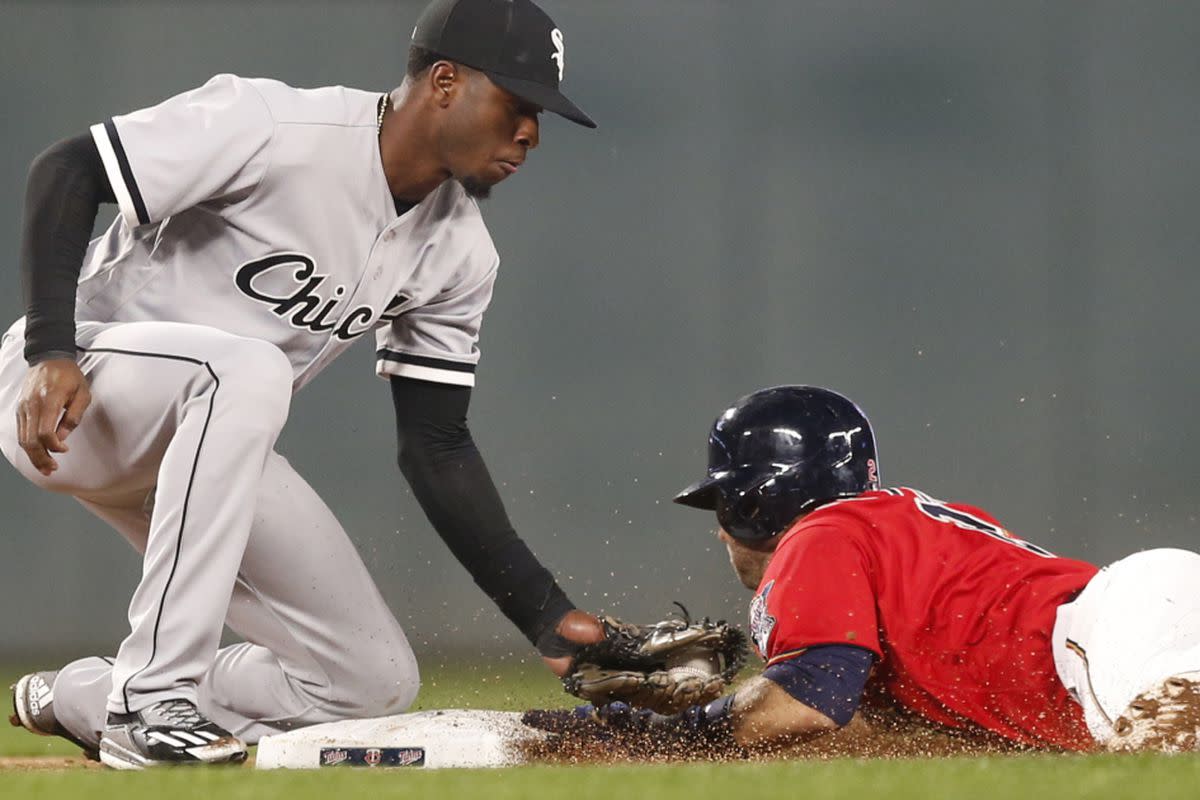 The White Sox fan base doesn't agree on much these days. There are all kinds of factions, some more miserable than others, and there's very little common ground. However, to steal a line from Connecticut-based metal band, Hatebreed, "the enemies are immortal, only their names and faces change." Of course, I'm referring to the Minnesota Twins. I believe the closest thing to a unifying force within this fan base, aside from a certain octogenarian who will remain nameless, is a hatred for that team from Canada South.
Those of you reading this who are old enough to remember the first decade of this century know what this is all about. The White Sox vs. Twins rivalry during that time frame was intense, and it became the closest thing to a natural rivalry our fan base has ever known. That flame was essentially extinguished during the 2010s due to the two teams never being competitive (largely the fault of our White Sox) at the same time once the calendar flipped to 2011.
However, that flame of hatred was reignited in the first year of this decade, and it has seemingly had a truckload of gasoline poured on it this winter. The White Sox vocal and emotional leader, Tim Anderson, stoked the flames when arriving at camp:
There are certain Twins bloggers who can't stop talking about the White Sox and how "overrated" they are at every possible opportunity. This has brought us together collectively in a manner that few things have been able to in recent years. In turn, as a fandom we all take tremendous joy in mentioning that the team from the Twin Cities has lost a professional sports record 18 consecutive playoff games, oh you didn't know? I don't know about the rest of you, but I feel great seeing the level of animosity for the "Twinkies" being ratcheted up to another level.
Rivalries are one of the defining aspects of sports; they help to keep fandom interesting and give it life. Those of you that aren't new here, know that there is nobody I hate more than the Minnesota Twins in all of sports. Seeing the rest of you get back on the hate train after an extended absence is an added plus as we enter a hope-filled season for our team at 35th/Shields. The first goal of the 2021 season for the White Sox is winning the American League Central for the first time since 2008 after they let it slip through their fingers in the final week of 2020. Nothing would be more enjoyable for me and a seemingly growing portion of this fan base than to do it at the expense of that team in Minneapolis with that stupid "TC" on their hats.
As we head into the season, these two teams are seemingly on a collision course with each other for divisional supremacy with the Cleveland Indians only half trying (that half coming solely from their still solid pitching staff). If we are being honest with ourselves, these two teams are pretty evenly matched, which should add to the intrigue. I believe the White Sox roster has significantly more upside than that of the Twins, but whether or not that will be realized is a question that will be answered once we start to see games. Truth be told, the Twins roster has more depth *smirks* which will help to insulate it should perpetual visitors to the injured list like Byron Buxton and Josh Donaldson go to their second homes for any length of time.
The 2021 season and battles between the White Sox and Twins has all the makings of an epic struggle. Two teams that, on paper, have very little separation between each other and fans that are sniping at each other which increasing frequency. And I am here for every minute of this. One of my happiest moments as a White Sox fan was being in the stands on 9/30/08 when John Danks #WhatAboutDanks authored the performance of his life helping to lift the Good Guys to a Central Division title at the expense of said Minnesota Twins. Seeing the sad, teary-eyed reactions of Joe Mauer (who never was on the victorious side of a playoff game in his entire career) and Justin Morneau on the jumbotron warmed my heart on that cool evening. I want nothing more than to feel that again in 2021. Having the seasons of Josh Donaldson, Byron Buxton, and that bum Mitch Garver (who, in fact, is not peak Mike Piazza reincarnate) end at the hands of our Sox would be the fuel that keeps me going for months on end.
Make no mistake about it, this Twins team is good, so don't misconstrue the hatred for underestimating their ability. However, our White Sox are also a good team, despite what many naysayers will have you believe. No, this rivalry doesn't have the cache of Yankees/Red Sox or Dodgers/Giants, but it has the opportunity to be one of the more bitter, hate-fueled rivalries in the sport over the next few seasons. It's good to have a rival that you hate, and it's especially good to have a rival that pushes you to get to that next level. The Pistons pushed the Bulls before their dynasty in the 90s. The Red Wings pushed the Blackhawks before their dynasty of the last decade. Can the Twins be the team that pushes our White Sox to the most successful era in the history of the franchise (not really a very tall order, admittedly)?
So get ready for a classic Central Division collision, folks. These two teams and the fans will go hard at each other all season. It is the hatred for the Twins and their fans that will make a White Sox triumph that much sweeter. If you haven't already embraced the hate for the Twins, I suggest you do so and let the hate flow through you.
---