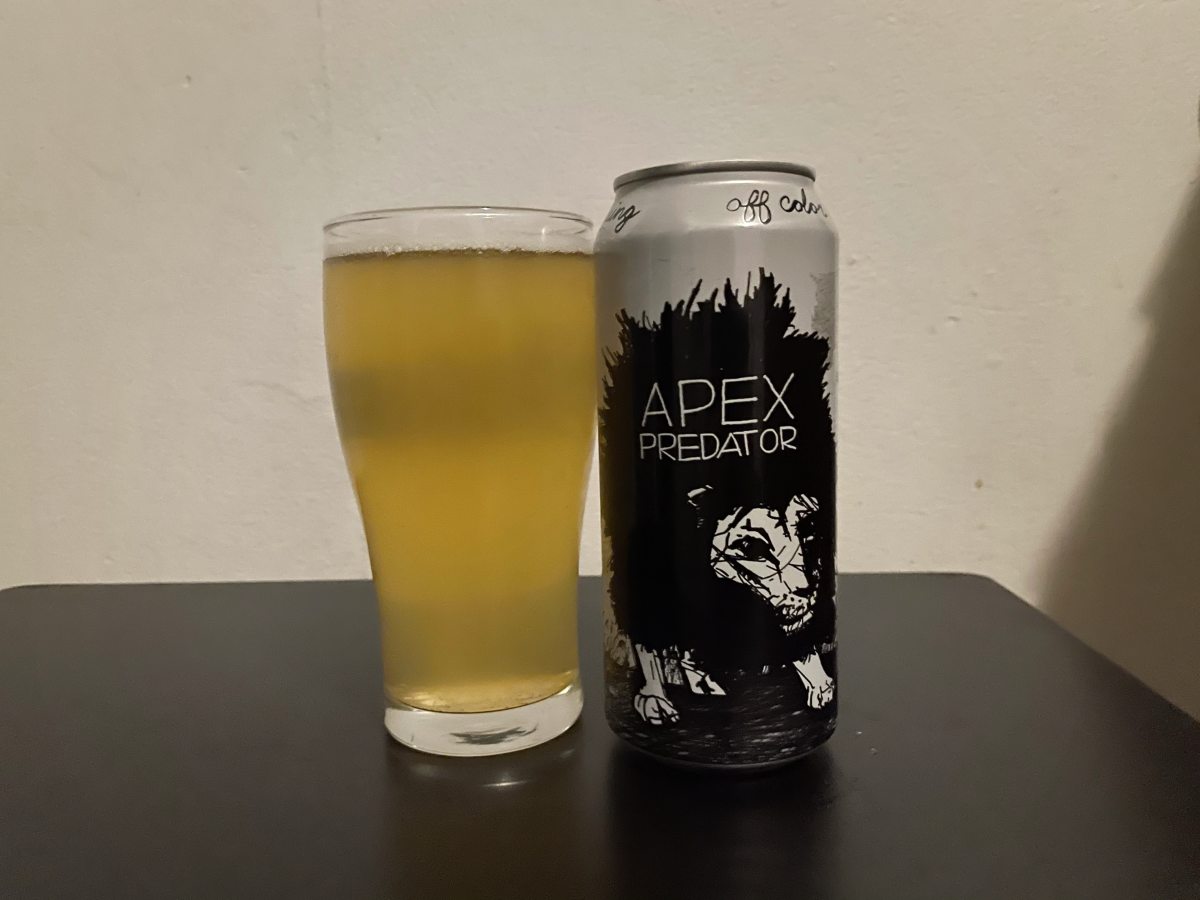 I made a weekly beer run to Mariano's and this had a great title so I had to try it. Off Color Brewing is located right where the neighborhoods of Lincoln Park, Old Town, and Goose Island all meet. Great things have been said about visiting its location. It is in a warehouse space down by the river with a nice patio that will be a great place to try this summer.
The Can
At first glance the can looks simple, since it is black and white versus the other colorful cans on the shelf. But, don't let the looks fool you. Looking at the can up close it is a pencil sketch that gives a really cool vibe of what an "Apex Predator" is.
The Looks and Smell
The header picture doesn't do the beer justice. It took awhile to get a picture so the head disappeared. This beer has a straw color with a little haze. The carbonation was also visible slowly ascending to the top. The head was a rocky head souffle of foam. The aroma had a little fruit, lemon, and Belgian yeast smell.
Taste
As always, looks mean nothing. Taste is king. It was moderately dry but a had a malt and fruit flavor. The malts are Pils, Flaked Wheat, and Honey Malt. The hops are Crystol and sterling. The fruit comes from the lemon and tangerine. Overall its fairly light, but also had some carbonation to it make it tingle on your taste buds.
Overall this is a great beer for drinking on a patio with the fruits chosen. The malts may not be everyone's top choice but the fruitiness is the real star here. It would pair very well with some chicken off the grill.
Be sure to #CrackUm and happy drinking. For more beer reviews and Chicago beer news be sure to check out the Beer tab on the On Tap Sports Net main page.
Follow On Tap Sports Net on social media!
---