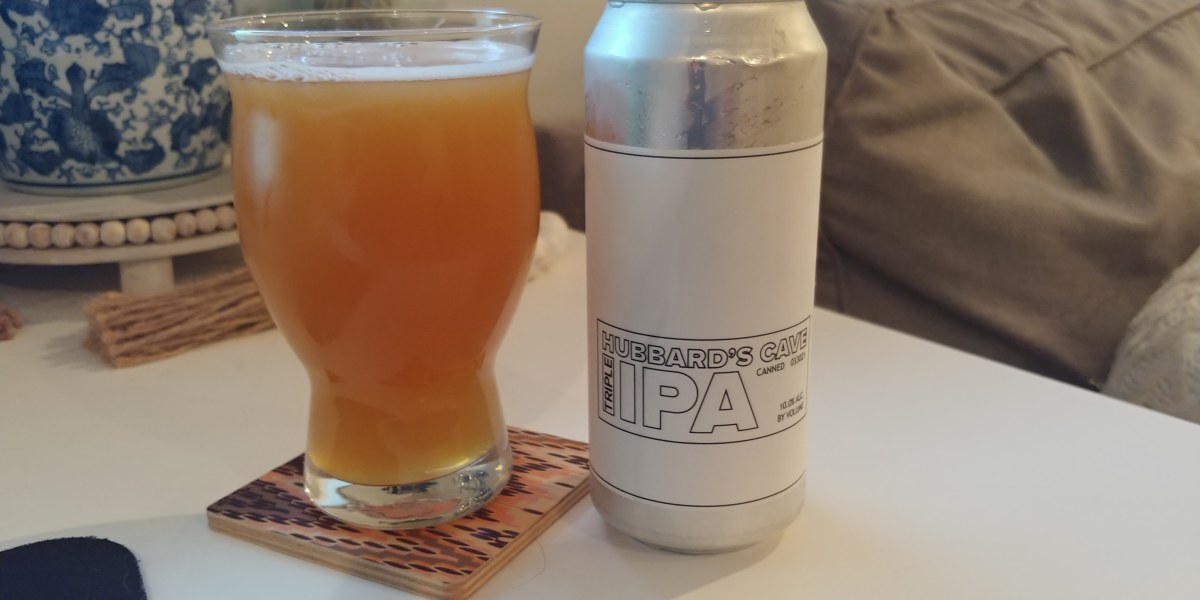 So, I recently realized that somehow I have never written a review about any Hubbard's Cave brews. That changes right now.
I have had many beers from Hubbard's Cave and they have all been fantastic. In my opinion, they are up there with the other elite breweries around Chicagoland. They offer a vast selection of brews, from the IPA's to some unique stouts. Also, most of the beer you find on the shelves is extremely fresh. I always love the can designs Hubbard's Cave offers. It's so simple, but I can instantly recognize one of their beers while perusing Binny's.
Hubbard's Cave Triple IPA, which was canned on March 30th, pours a golden orange hue with a surprisingly little head, even though I poured it fairly quickly. The aroma is a simple light orange and mango. The taste also follows suit with the orange and mangos. While there's not much in the realm of pine or bitterness, it does have some floral tones to it. The aftertaste offers some malty sweetness, making this an overall pleasant brew.
I am not sure what kind of beer this is supposed to be classified as, somewhere in the middle of a NE and west coast style IPA. If you are a casual IPA drinker but are hesitant to try a triple, this is the way to go. On the other hand, if you are a veteran craft beer enthusiast, you may appreciate the subtle flavors and overall drinkability of a beer sporting a 10% ABV.
Happy Drinking!
---