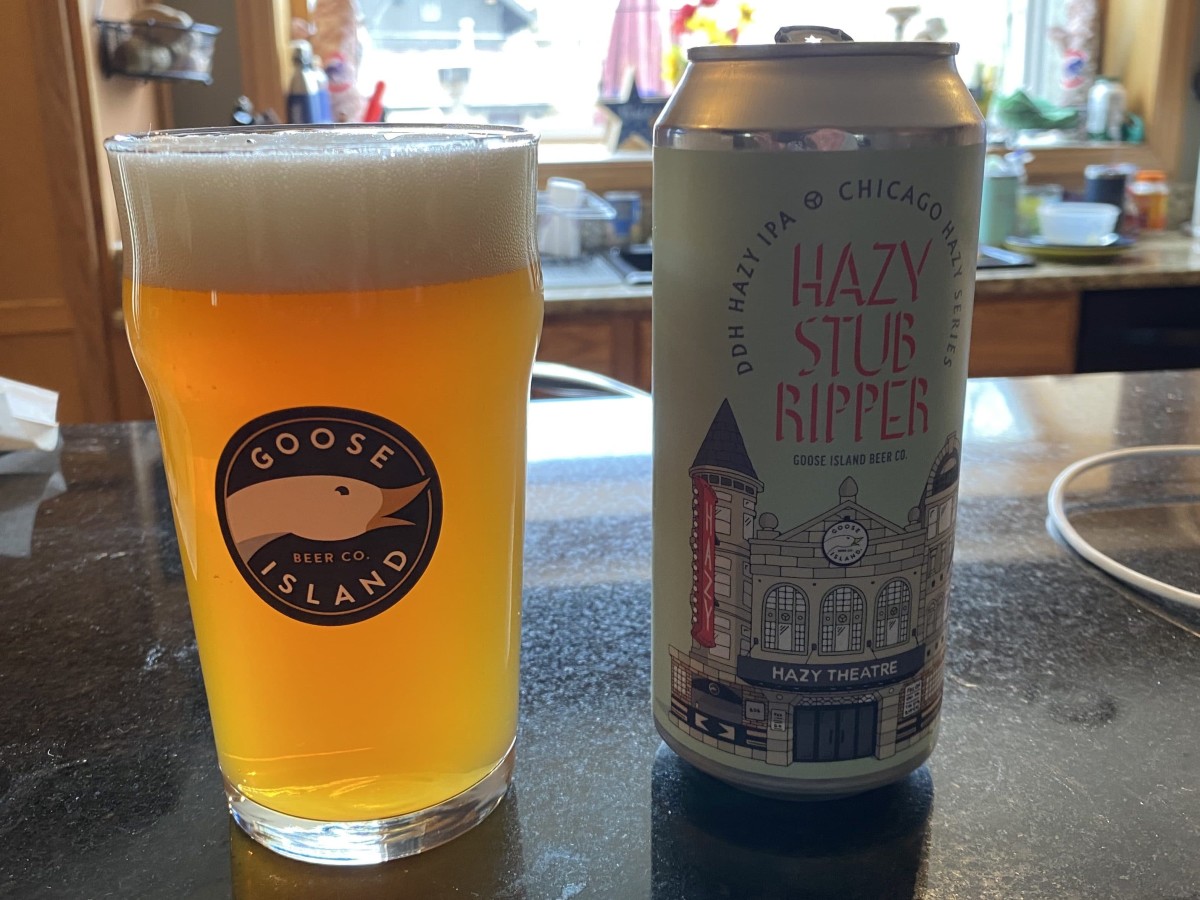 I had the pleasure of visiting Goose Island's Clybourn Brewhouse last week to try the Off the Mound burger. While there, I was delighted to learn I was among the first to try their newest Chicago Hazy Series beer, Hazy Stub Ripper. My incredible waitress Lisa suggested it and I never looked back.
Hazy Stub Ripper is a double-dry hopped (DDH) hazy IPA. It comes in at 6.7% ABV, and has a gorgeous golden color when it pours. It has a nice head that fades after a few minutes, but maintains a thin head throughout. If you are a fan of hazy IPA's, but are uncertain about DDH's, you won't be disappointed by this beauty.
This hazy IPA is not as fruity as some. It has an excellent balance of bitterness and freshness, with a smooth finish. This beer is light on the palette, finishing much lighter than most DDH's in my opinion. That said, another Goose Island DDH, Beer Hug, finishes in a similar fashion.
Contrary to some other hazy IPA's, this beer is not very fruity. It has a fresh, crispness to it, but does not overwhelm with notes of fruit. Instead, this stays in line with your more traditional IPA's minus the heavy hoppy flavor.
This beer is unique, as it is a part of Limited Release #1 by Goose Island. I picked it up at the Clybourn Brewhouse, the original Goose Island location. I highly recommend venturing down to the Brewhouse, getting an Off the Mound burger, trying some of their awesome beers, and going home with a four-pack of Hazy Stub Ripper. You won't regret it!
---