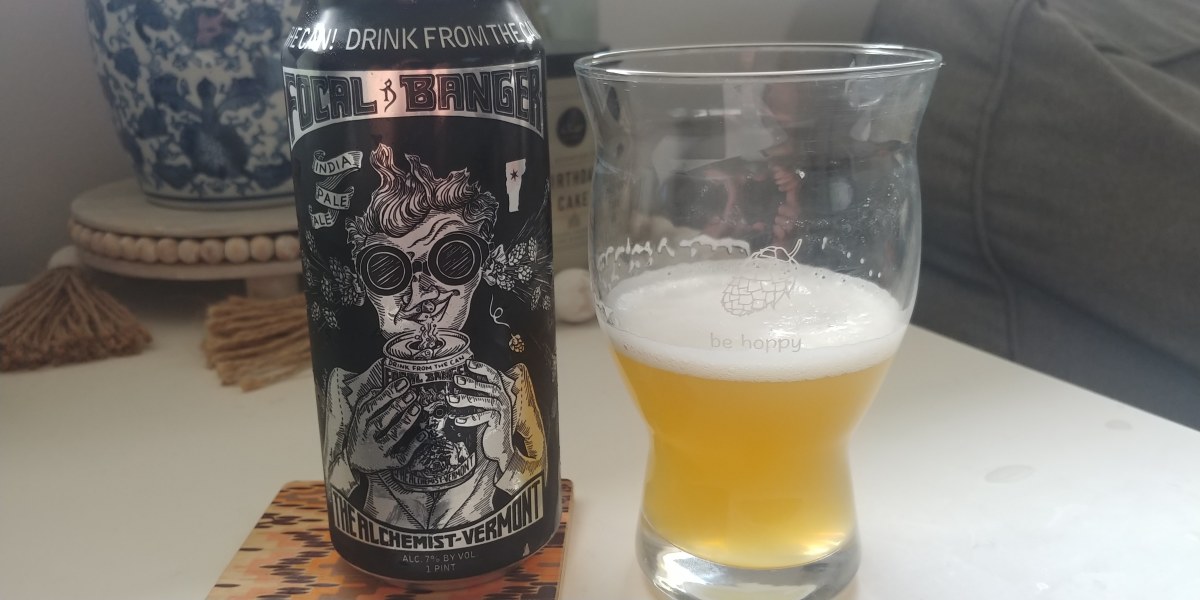 Today I have the follow up of my review on Heady Topper, which you can find here. I was equally as excited to try out Focal Banger. I have talked to many people that told me they think it's better than Heady Topper, it just doesn't quite get the publicity. On Beer Advocate it's still ranked as the 63rd best IPA in the world, and has a 4.6/5 rating on Untapped. So, these are still very impressive numbers.
Just like Heady Topper, The Alchemist also demands that you drink Focal Banger straight from the can. This time around I obliged. However, I still wanted to pour a few ounces just to get a look. It pours a straw yellow with a small bit of head, but that's not really important this time.
This is another fantastic beer and right away I agree with what I was hearing. It's very similar to Heady Topper, in that it has that old school IPA flavor, but this one finishes off more juicy. Earthy, pine, floral on the front, lemon grassy in the middle, then orange and grapefruit on the back end. The mouthfeel is medium with a good amount of carbonation coming out of the can.
This time around I can really tell the difference between drinking out of the can and the glass. Drinking out of the can makes the flavor feel more concentrated. This is a very sophisticated brew that I would say gets a slight edge over Heady Topper, based on being a little more complex and smoother drinking. If you ever frequent Vermont or know somebody from around there, these are a must try for any craft beer enthusiast.
Happy Drinking!
Follow On Tap Sports Net on social media!
---