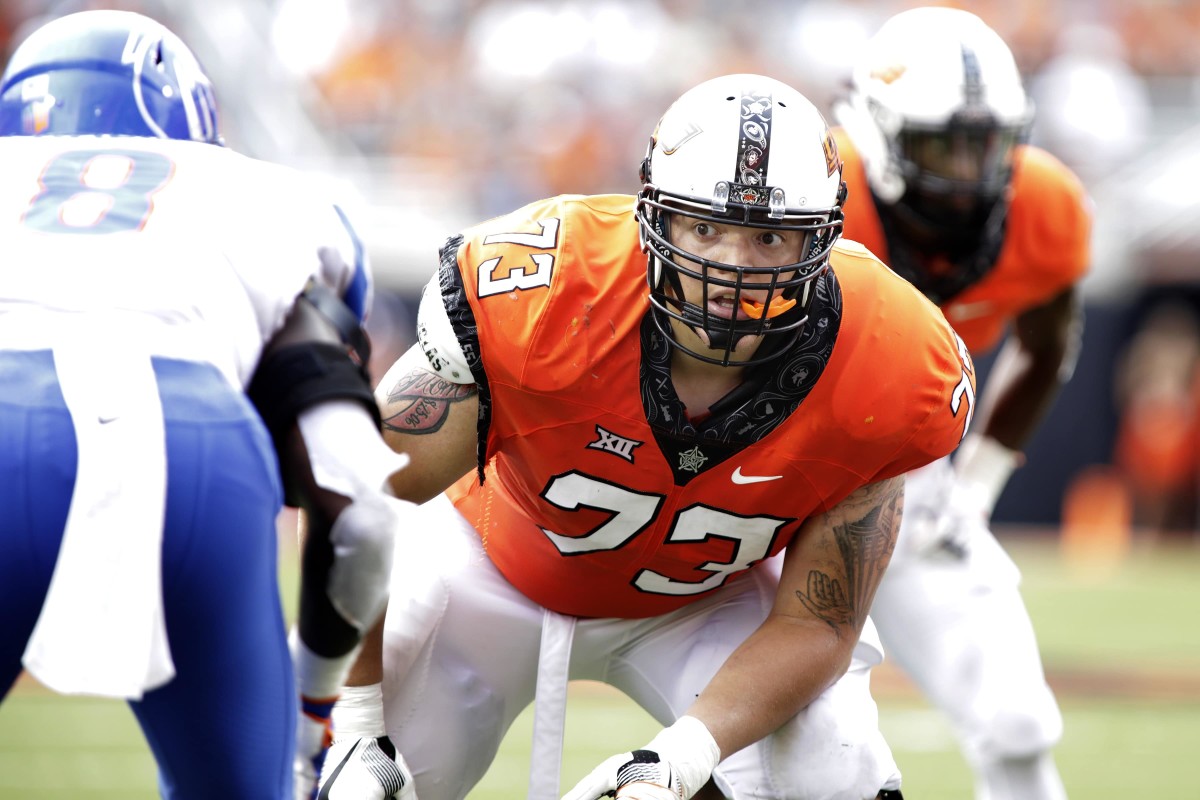 Ryan Pace isn't done trading up. In a blockbuster move on Day 2 of the NFL Draft, Ryan Pace moved the Bears slot up 13 spots to solidify the second-biggest need on his team's roster. Adam Schefter outlines the details of the deal below: is a tweet breaking down the trade.
With that newly acquired 39th overall pick, the Bears selected Oklahoma State offensive tackle Teven Jenkins.
While it's not ideal for the Bears to be tapped out in the early rounds after giving up their third-round pick, Pace and co. made up for it by securing their future LT/QB combo — and it's an elite duo at that. Here are a few clips of what Teven Jenkins will bring to the Chicago Bears' offensive line.
The above tweet featured an incredibly fitting caption. Teven Jenkins plays with a nastiness that the Bears offensive line has been missing for years. He is an absolute basher that can finally anchor a struggling offensive line. In reality, Jenkins had no business even falling out of the first round. He will undoubtedly be a Day 1 starter for the Bears.
The Bears may elect to work him in at right tackle until Charles Leno's contract expires, but Jenkins has all the potential in the world no matter which side he's playing on initially. Some analysts may label Jenkins a dirty player, but I prefer the descriptor, "someone who likes to finish plays regardless of the whistle".
Teven Jenkins allowed just two sacks in nearly 1,200 snaps during his career at Oklahoma State. He is a road grader in the run game and fulfills exactly what the Chicago Bears needed up front. At this point, Ryan Pace deserves a ton of credit for his work so far in terms of transactions and pick execution. While supplementary pieces will still come via later rounds of the draft, the Chicago Bears can feel extremely confident about their early returns.
---