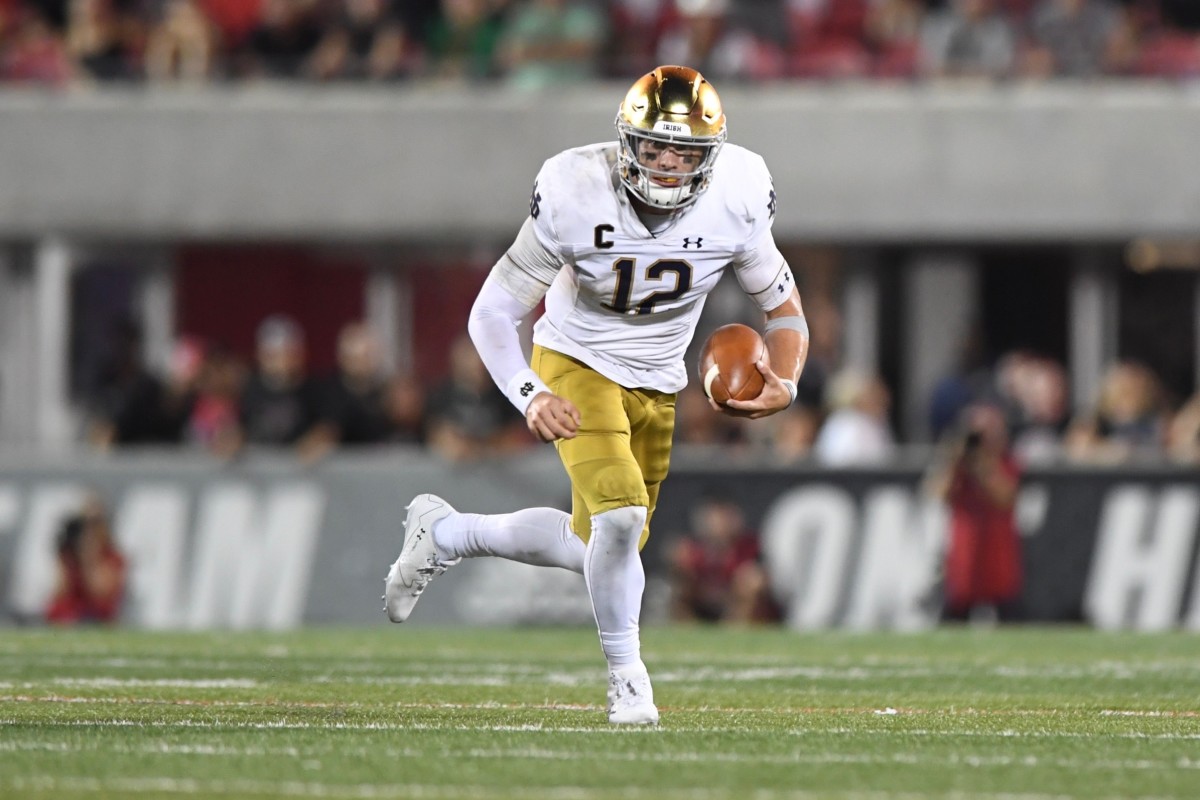 Day 3 of the 2021 NFL Draft starts off with a bang, as the New Orleans Saints select Notre Dame quarterback Ian Book with the 133rd overall pick. The all-time wins leader at Notre Dame enters a perfect scenario from a career standpoint, as James Winston is the presumed starter in New Orleans. Many draft experts and even our own On Tap Sports Net contributors have drawn the comparison of Drew Brees for Ian Book, and now he gets to rock the gold and black as the first quarterback signed or drafted in the post-Drew Brees era.
Book's fourth-round selection may come as a surprise to some draft analysts, but the former Irish gunslinger has always trusted his own ability to get the job done and his career at Notre Dame embodies that. Ian Book is a winner and natural playmaker, whether it's with his arm or his legs. He could benefit from fine-tuning when it comes to accuracy and improving his deep ball, but look for improvement in both of those areas going into the season.
Saints' head coach Sean Payton carries a track record of using gadget players in creative ways. As for the new quarterback on the block, Ian Book could potentially be used in a Taysom Hill-type role that requires him to come in and throw a deep ball on a deceptive play or pick up extra yards with his legs. Looking back at James Winston's big play in the playoffs against the Buccaneers last year, Book would be able to replicate that, so it will be interesting to see how Payton elects to deploy him in those gadget formations.
A leader and a former captain at Notre Dame, Book possesses the ability to improvise and make something out of nothing, which separates him from the other quarterbacks available at this point in the draft.
Ian Book has been doubted his entire career, but what has he done with that? Produced two College Football Playoff appearances, become the all-time wins leader in Notre Dame history, and put on a pro day performance for the ages. Book now has an opportunity to lay it all on the line for a team that will give him a true shot in the New Orleans Saints. Ian Book is the first Notre Dame player off the board on Day 3 of the 2021 NFL Draft, but his fit in New Orleans is arguably the best scenario among any of the Notre Dame players selected to this point.
---