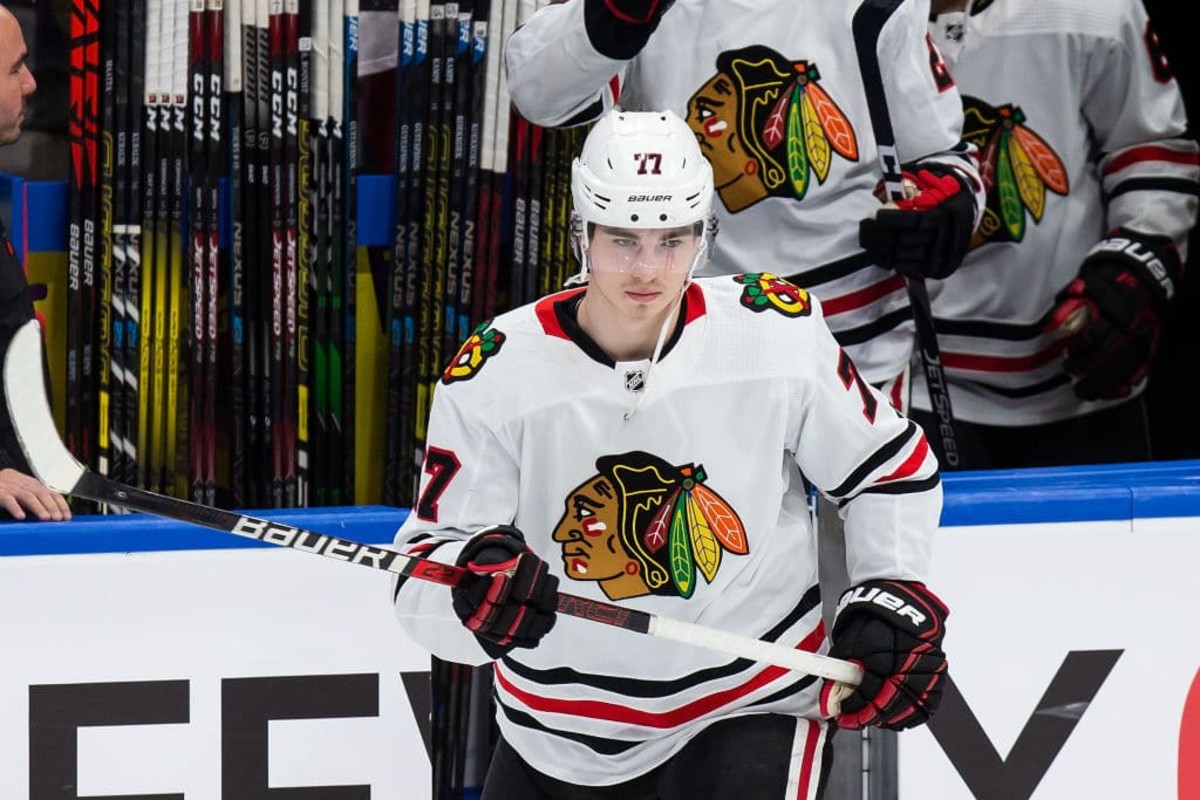 Kirby Dach will not play the final three games of the Chicago Blackhawks' season because of a right wrist injury.
"After aggravation of his right wrist injury, Kirby Dach continues to have some post-operative discomfort. We elected with Kirby to rest him for the final three games of the season," team physician Dr. Michael Terry said in a statement Thursday.
Dach broke his right wrist on December 23rd in a pre-tournament game for Canada at the 2021 IIHF World Junior Championship. He had surgery on his right wrist on December 29th and missed 34 games before returning on March 27th.
The 20-year-old forward scored two goals and ten points in 18 games this season before he was held out of the Blackhawks' 6-3 loss at the Carolina Hurricanes on Tuesday in Raleigh.
Selected third overall in the 2019 NHL Draft, Dach has scored 33 points (ten goals, 23 assists) in 82 games and six points (one goal, five assists) in nine postseason games.
---