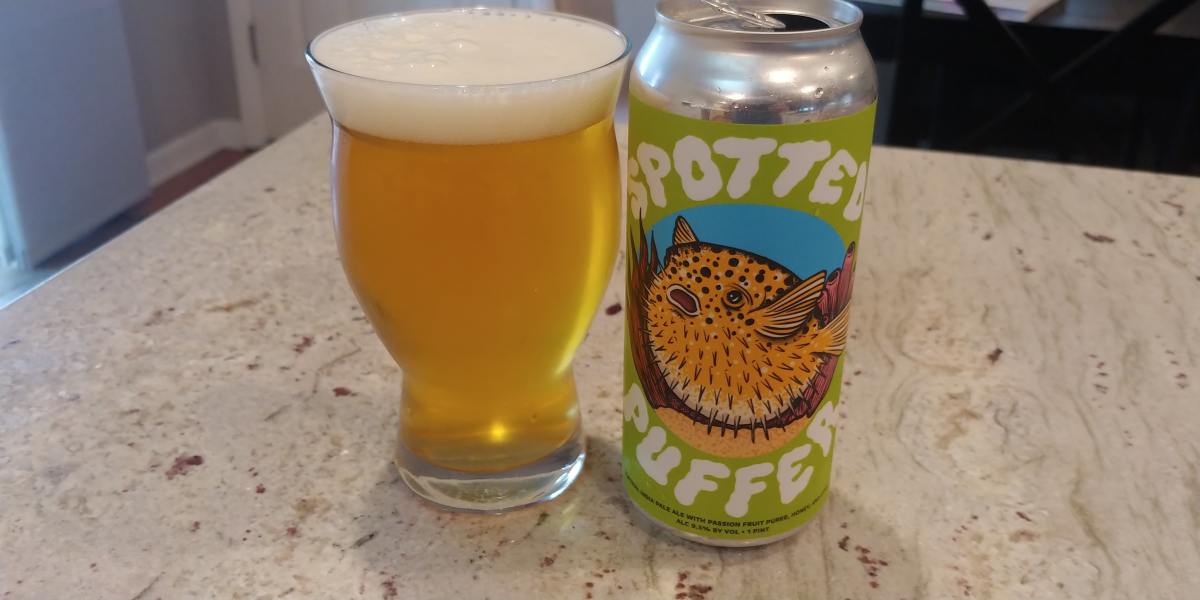 I have done a huge disservice to one of Chicago's most popular breweries, Pipeworks Brewing Company. Somehow, I have never written a review on any of their beers and I honestly feel sick about it.
Pipeworks is easily a top-ten brewery in the area and has one of the most recognizable art styles found on their labels. Their brewhouse is located just off the intersection of Pulaski and Armitage.
Spotted Puffer is an imperial IPA brewed with passion fruit puree, honey, and Citra hops. I saw this one at Binny's and was immediately drawn to the honey. I will almost always grab a beer if it's brewed with honey. It just does something to my taste buds. I also thought the passion fruit puree sounded interesting. On top of everything, this beer comes with a nice 9.5% ABV. Everything here sounded right up my alley.
Spotted Puffer pours a straight golden color with about an inch of head. The aroma is light and fruity. Its taste predominantly consists of that passion fruit puree mixed with honey. It's only very slightly bitter and on the back end and it does it come with a little bit of that 9.5% booziness, which I love.
Recently, I have been trying some of the beer out of the can as well as poured. It is interesting to compare the differences. I started doing this after having a couple of beers from the Alchemist, where directly on the label they recommend drinking theirs out of the can. I wrote about two of them, and you can start with that here.
Not pouring Spotted Puffer results in much more of the bitterness. The bitter hops stay upfront and then the passion fruit puree and honey come in on the back end. It seems like almost a whole different beer and honestly, I like it even more this way.
Happy Drinking!
---