The first two rounds of the 2021 PGA Championship are in the books, and the biggest winner so far might just be the course.
The Ocean Course at Kiawah Island Golf Resort has ended up being one of the most challenging courses in PGA Championship history, mostly due to the insane wind that blasted the seaside haven over the course of the second round.
With wind gusts approaching 30 MPH and players having to adjust on the fly, the average second-round score was the fourth highest in PGA Championship history.
Due in part to the elements, golf fans will enter the weekend without some of golf's biggest names. Three of the world's top-ranked golfers (Dustin Johnson, Justin Thomas, and Xander Schauffele) missed the cut completely. However, several golfers have weathered the storm and put together some seriously competitive rounds.
After two rounds of play, Phil Mickelson and Louis Oosthuizen share the lead at -5, with Brooks Koepka just one stroke back at -4. After a disappointing +1 first round, Masters' Champion Hideki Matsuyama turned in a field-best 68 second round to pull within two of the lead. And a pair of South Africans in Branden Grace and Christiaan Bezuidenhout are right on the leaders' heels, currently sitting at -3.
With a log-jam competition at the top, who should betters lean on for live-odd weekend bets? Well here are my favorite five.
Louis Oosthuizen (+450)
Before the 18th hole today, Louis Oosthuizen had not bogied a hole in over 20 rounds of golf. Let that sink in.
Oosthuizen turned in a 68 in the second round, tied for the best round of the day. He was remarkably consistent, hitting over 72% of greens in regulation, and gaining almost three strokes on his putting game alone.
Louis Oosthuizen has a confidence in his game right now. You could see it in his face today, and I'm absolutely putting money on him to continue his run.
Hideki Matsuyama (+750)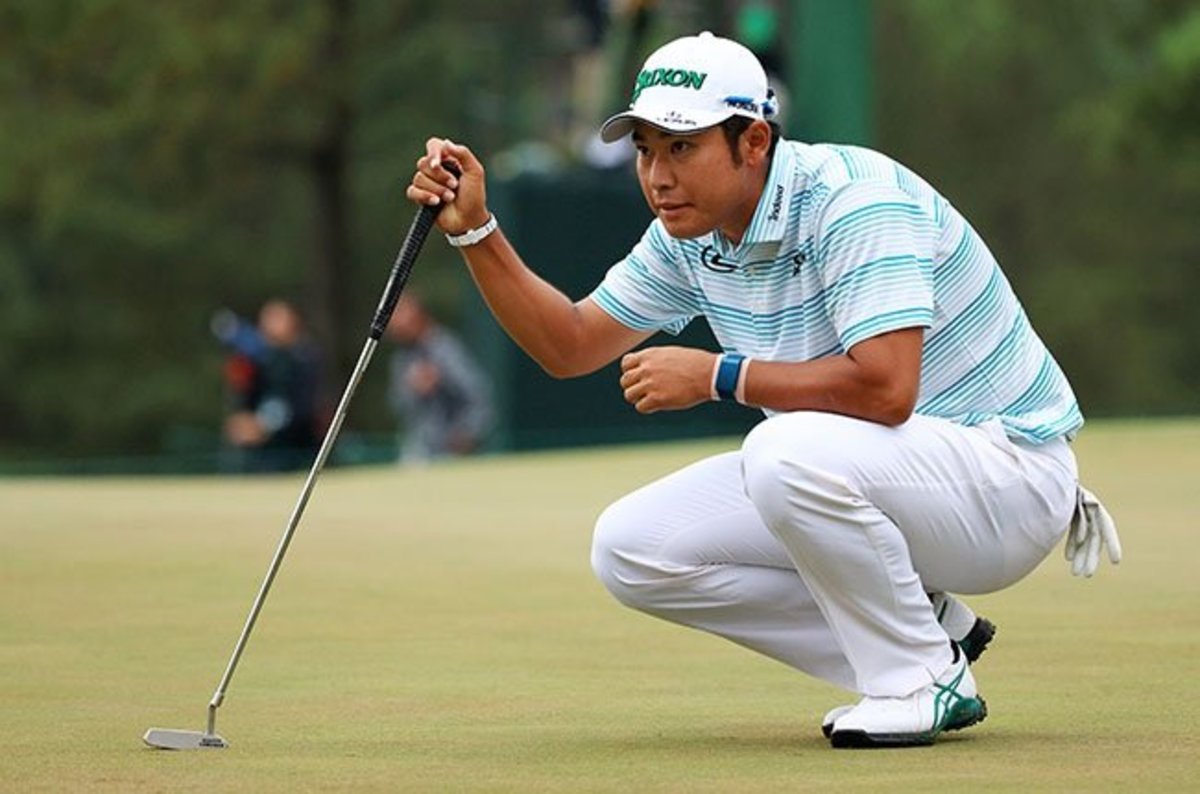 Statistically, Matsuyama has put together one of the better tournaments of the field. His driving accuracy is well above 70%, and he has hit a field-best 75% of greens in regulation.
Matsuyama's problem has been his putting, especially in the first round where mishaps actually cost him nearly a full stroke. The good news… Matsuyama putted much better in his second round.
The 2021 Masters' champion also improved his driving accuracy by more than 14% in his second round, and that was with a wind that destroyed most golfers on the day.
I'm comfortable with the adjustments that Matsuyama has made and the confidence in which he's swinging the club.
Phil Mickelson (+1200)
At 50 years old, Lefty is attempting to make history as the oldest player to ever win a major. What's more impressive, Mickelson is still driving the ball like a young man. With an average drive of 311.4 yards across his first two rounds, Mickelson has the power to finish out this tournament.
Even more importantly, in his second round, Mickelson hit fairways off the tee at a 78.57% clip. He has also gained strokes putting in both of the first two rounds. His game looks complete for the first time in a while.
With a leg up on the competition and Mickelson playing some of the best golf he's played in a while, bettors have to sprinkle some money on him to take this tournament.
Sungjae Im (+2000)
No one was more accurate off the tee over the first two rounds than Im. He was also near the top in greens in regulation with nearly 64%.
Im's problem… putting. He put himself in a hole with an uncharacteristic 1.875 strokes lost in his second round of play. Golfers across the board were struggling on the green today with the wind, and Im seemed to be among them.
With the wind expected to calm down on Saturday, I see Im gaining back the stroke he lost on Friday and making a run at it.
Joaquin Niemann (+3300)
Looking for a long shot? I'm eyeing Joaquin Niemann. When it comes to the long ball, everyone knows about Bryson DeChambeau. However, Niemann's 326.1 yards off the tee is less than four yards shy of DeChambeau.
The Chilean struggled to find the fairway in his first round but turned things around in round two, hitting more than 64% of fairways off the tee. He also reached nearly 78% of greens in regulation and has putted well so far in the tournament.
Niemann showed more improvement from round one to two than most of his competition, displaying an adaptability factor. Assuming he takes what he learned from round one to two into the weekend, Niemann could make a run at the tournament.
---