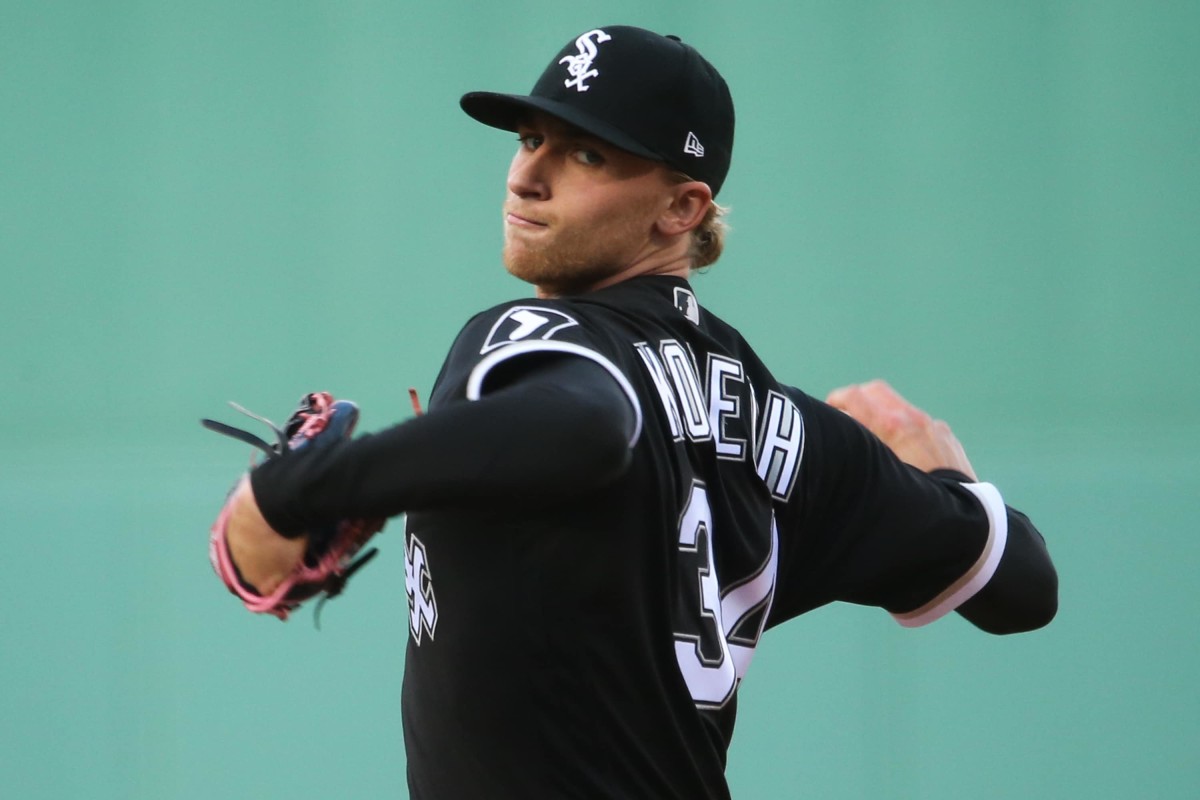 In an unnerving moment for the Chicago White Sox, Michael Kopech went down on the mound after throwing a pitch and landing awkwardly.
The apparent injury happened in the top of the 7th inning during the White Sox' series finale with the St. Louis Cardinals. Kopech had entered the game in relief of Carlos Rodon, thrown 17 pitches, and recorded two outs before throwing a 97 MPH fastball to St. Louis RF Lane Thomas.
On the follow-through, Kopech appeared to injure something on his left leg as he planted. He immediately hit the ground and looked to writhe in pain. Kopech was able to exit the field under his own power, albeit with a significant limp. He was taken immediately to the locker room.
Kopech has been a major bright spot for the AL Central-leading White Sox. In 13 appearances (three starts), the 25-year-old hurler is 2-0 with a 1.78 ERA and 0.989 WHIP. He is striking batters out at a 13.9 K/9 rate.
The White Sox announced that the issue is left hamstring soreness, and his status is day-to-day.
Check back with On Tap Sports Net for updates on this story.
Follow On Tap Sports Net on social media!
---