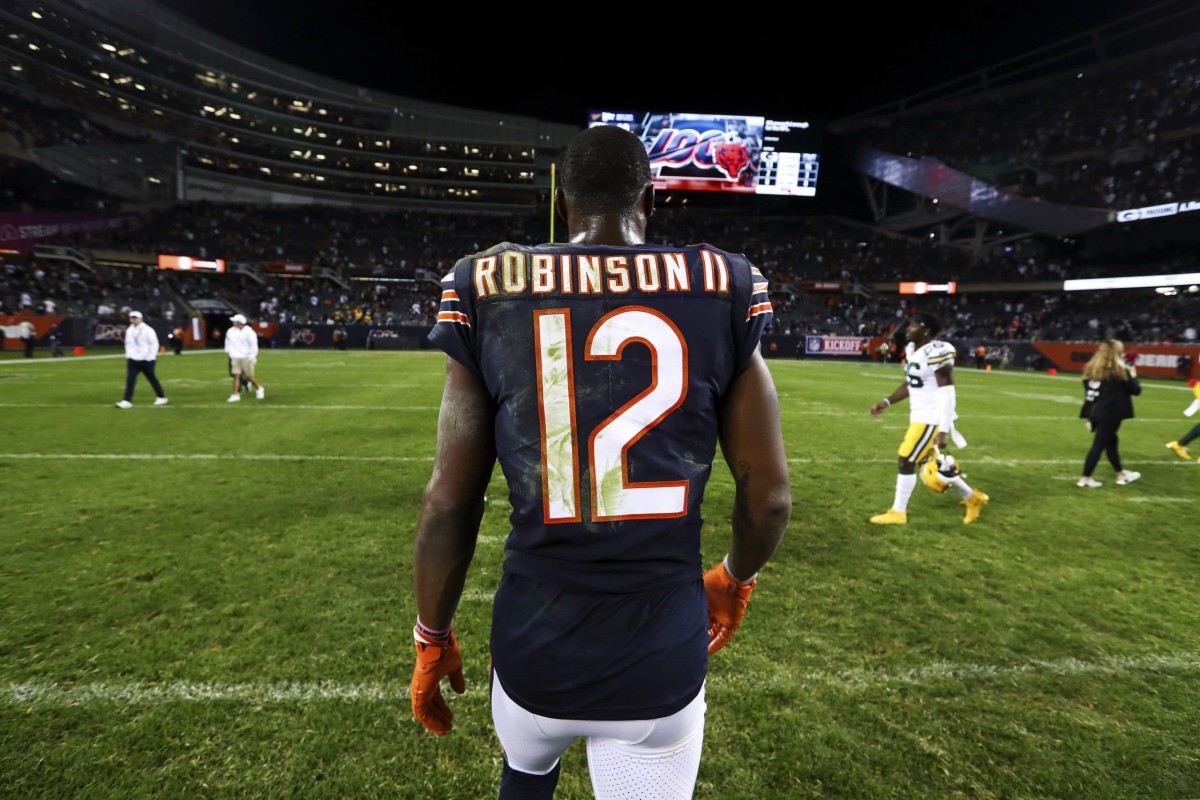 On Friday, another chapter of the ongoing public battle between Allen Robinson and the Chicago Bears unfolded. According to NFL Network reporter Tom Pelissero, the two sides are not expected to come to an agreement by the July 15th deadline.
To many, this news comes as no surprise. It appears as though Chicago Bears GM Ryan Pace wants to see another healthy season from the standout receiver before giving him a contract. There have also been rumblings about the team potentially trading Robinson, though nothing as come to fruition.
For Robinson, this is just another reason for him to have an elite season. The star wide receiver and his agent have been vocal in wanting to get paid their worth. Since coming to Chicago, Robinson has caught 255 passes for 3,151 yards and 17 touchdowns.
Don't expect this situation to clear up anytime soon.
---