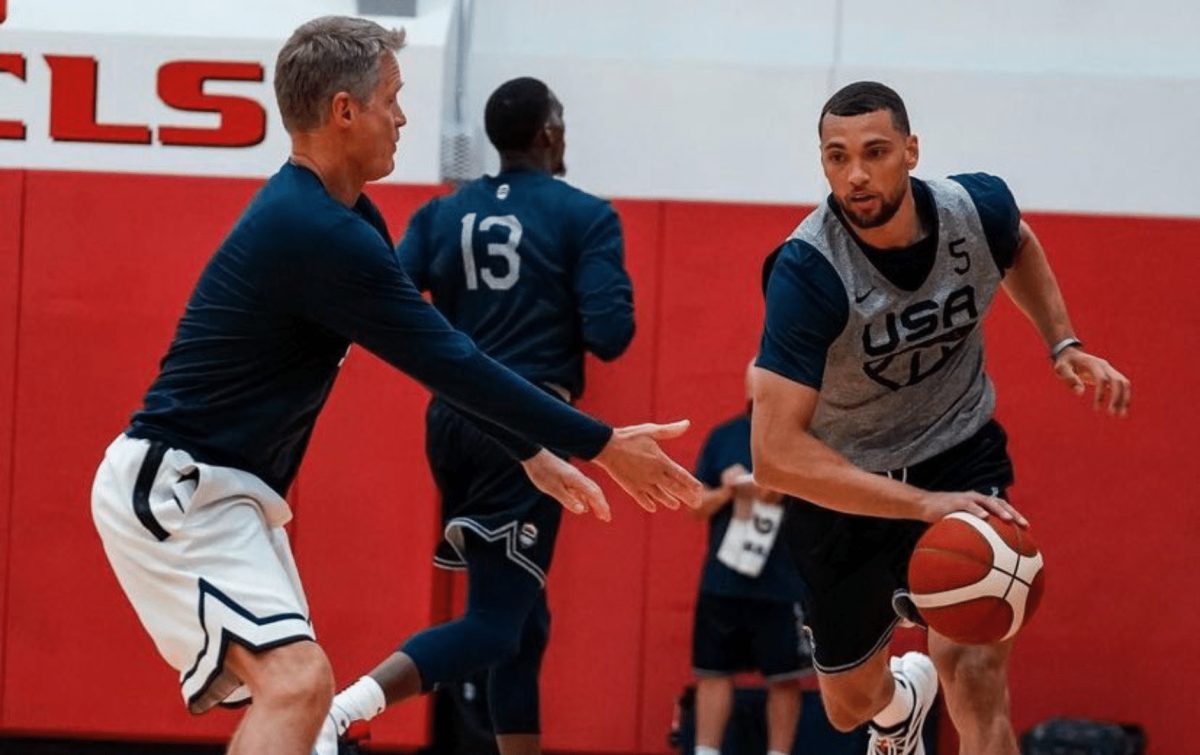 Chicago Bulls' guard Zach LaVine is currently practicing with Team USA ahead of the Tokyo Olympics. This is the 26-year-old's first time representing the United States of America in the Olympics. As the team continues to prepare for game action, LaVine drew high praise from Team USA head coach Gregg Popovich.
While all Bulls fans know that LaVine's worth ethic is off the charts, it's nice to see him garner national recognition and praise from a legendary coach such as Popovich.
The praise LaVine is receiving now only further ignites intrigue surrounding the star guard as a potential contract extension nears. LaVine played the best basketball of his career in 2020-21 and averaged career-highs in points per game, assists per game, and rebounds per game. He accomplished this by also shooting the best percentages of his career — 50% from the field and 41% from three-point land. To top it all off, LaVine earned his first NBA All-Star Game appearance.
The aforementioned body of work will play in LaVine's favor when he and his agent begin talks with the Bulls front office brass regarding a contract extension.
Zach LaVine knows his worth. All things considered, a max contract extension could be nearing. There is no telling what the new front office of Artūras Karnišovas and Marc Eversley will do, but losing LaVine shouldn't be an option. Only time will tell where the two sides will eventually meet. For now, LaVine is focused on winning a gold medal and will worry about his contract status later. The 2022 offseason will be a must-watch affair for Bulls fans if LaVine does not land a contract extension before then.
---