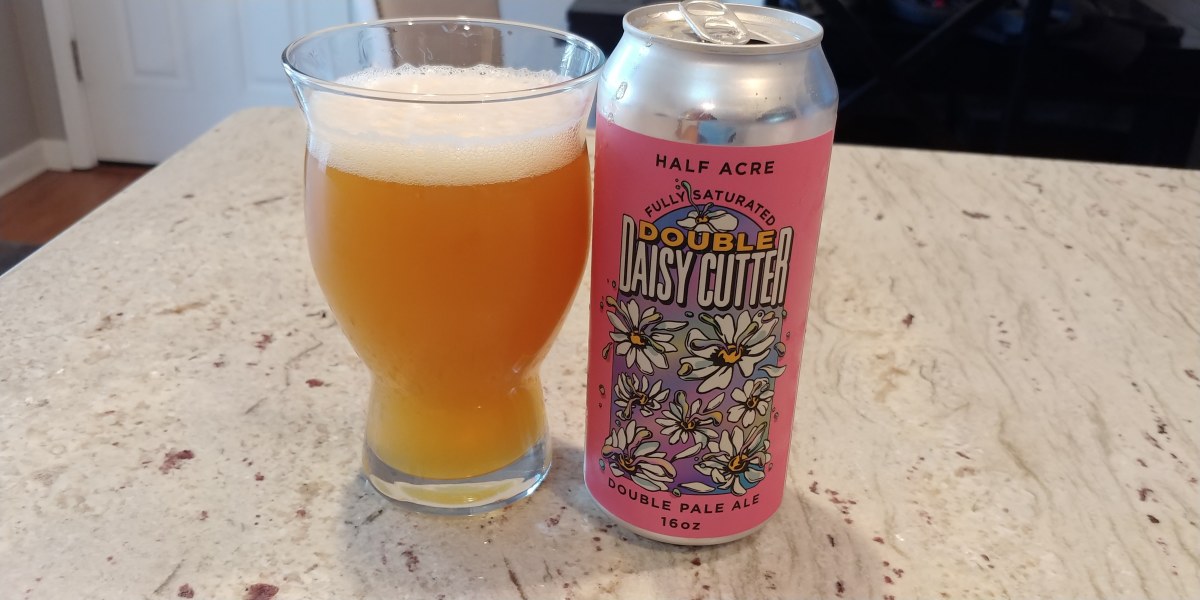 A beer that is easily recognized in the craft beer community is Half Acre's flagship, Daisy Cutter. Well, this one is a variation dubbed Fully Saturated Double Daisy Cutter. I had a Double Daisy years ago, but the label is completely different. It used to have a two-headed donkey. This was also before the NE IPA craze, so I was excited to see what has become of it.
Daisy Cutter is a pale ale, so naturally the Double Daisy is a double pale ale. Usually pale ales are lighter the IPAs in both ABV and taste. But do not let that fool you, this double pale ale packs in the flavor and sports a robust 8% ABV. Double Daisy Cutter has a little bit of everything going on. It's juicy, bitter, fruity, hoppy, floral, and slightly boozy. But it is in no way overwhelming. Half Acre did a wonderful job of fitting all the pieces together on this one.
Loaded with tropical fruits and almost a cotton candy mouthfeel to it, Double Daisy Cutter is a fantastic, well-balanced beer. It might as well be labeled a NE double IPA, but I think it has a little bit of a west coast feel to it as well. Bravo to Half Acre on this one; I can't wait to pick up another four-pack at Binny's.
Happy Drinking!
---