With the 172nd overall pick in the sixth round of the 2021 NHL Draft, the Blackhawks have selected Ilya Safonov.
Safonov is a 6-foot-4, 205-pound forward from Ak Bars Kazan of the KHL. The 20-year-old was the No. 54-ranked European skater in the 2021 draft class, according to NHL Central Scouting. The lengthy centerman carries a left-handed shot.
During the 2020-21 season, Safonov registered four points (two goals, two assists) in 37 games for Ak Bars Kazan and two points (one goal, one assist) in one contest for Bars Kazan of the VHL. Here are Safonov's stats to date: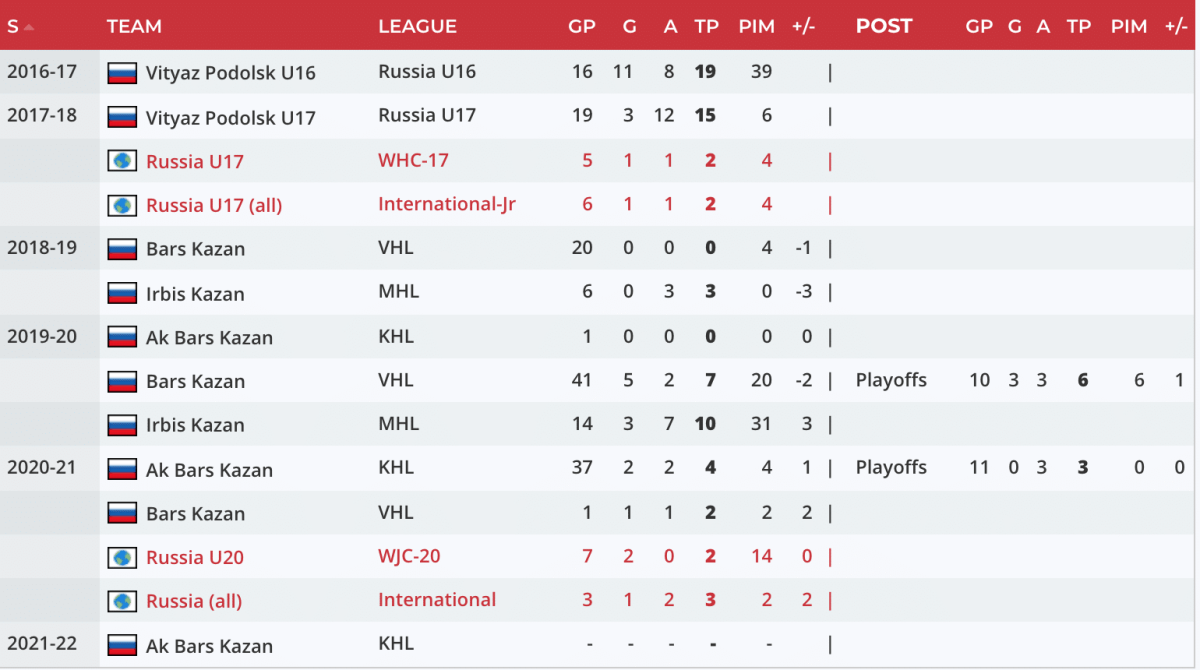 It is the second straight year the Blackhawks have selected a player at No. 172 after taking forward Chad Yetman in 2020. Safonov becomes the third forward selected by the Blackhawks in 2021, following Colton Dach (62nd overall, second round) and Victor Stjernborg (108th overall, fourth round).
In addition to his KHL and VHL stints, Safonov represented Russia at the 2020 U-20 World Junior Championship, where he notched two goals and 14 penalty minutes in seven games. His length at the center position is likely a draw for the Blackhawks, much like it was when the team selected Kirby Dach in 2019. Oddly enough, Safonov was the player Dach collided with on the play during which the Blackhawks forward broke his wrist prior to the 2021 season.
---