With the 108th overall pick in the fourth round of the 2021 NHL Draft, the Blackhawks have selected forward Victor Stjernborg.
Stjernborg is a 5-foot-11, 203-pound, 18-year-old forward from Växjö Lakers HC of the SHL. The No. 43-ranked prospect, according to Elite Prospects, carries a left-handed shot and is listed as both a center and left winger.
During the 2021 season, Stjernborg registered four points (two goals, two assists) in 30 games for Växjö's SHL campaign in addition to 17 points (nine goals, eight assists) over 19 contests in J20 Nationell play. Here are Stjernborg's stats to date: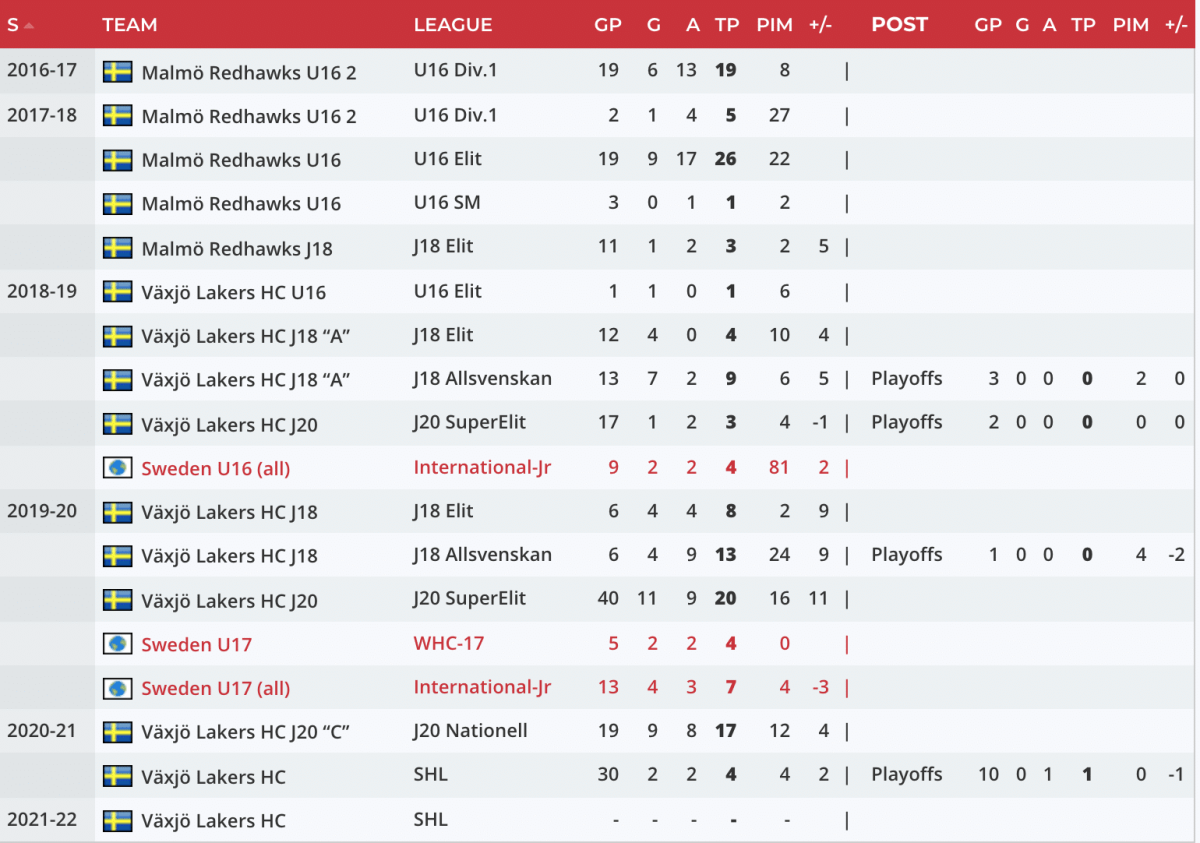 Here's what Elite Prospects had to say about in their 2021 NHL Draft scouting report:
Stjernborg has one of the biggest and best motors in the draft. He can run up and down the ice, cover its width a few times, and still have energy for one last rush, one last desperate backcheck or race to a loose puck before a change. He plays with control. He applies himself in his every defensive technique — angling, shot-blocking, shoulder-checking, puck-sealing, etc.

– Elite Prospects
Stjernborg becomes the second forward selected by the Blackhawks in this year's draft. The team selected Colton Dach, Kirby's younger brother, with the 62nd overall pick in the second round.
The Blackhawks are adding a hard-working two-way forward who can hound the puck in Stjernborg. Given this pick and last year's first-round selection of Lukas Reichel, the Blackhawks hope to add some more aggressiveness to their forecheck with high-energy forwards. Here's a look at Stjernborg in action:
---