For many years we heard GM speak from Rick Hahn (as the organizational figurehead) about seasons being sacred and trying to position the White Sox to win multiple championships. A lot can be said about those statements alone, but even more has been said and written about the actions that have followed those statements. More often than not, those statements were not backed up by actions that reflected them. You all know I ultimately hold Jerry Reinsdorf responsible for the failings of this organization, but Rick Hahn, Kenny Williams, and the scouting/development staff all share blame for this.
As of Friday morning, after acquiring Cesar Hernandez and Ryan Tepera to address the White Sox's two most glaring needs, speculation mounted that the team wasn't done trying to improve their position as a viable World Series contender. But would they actually follow through on a move that could potentially hurt part of the future for a chance to win in the present? The question was answered with a resounding "Yes" shortly before the 3 PM deadline on Friday when the team announced they had acquired bullpen stalwart, Craig Kimbrel from the crosstown Cubs for Nick Madrigal and Codi Heuer.
Kicking Down The Door
If you would've told me that the White Sox front office would be bold enough to go out and acquire the best reliever available on the market, I would've scoffed if I'm being completely honest. At the time of the deal, the White Sox sat at 60-43 with a comfortable eight-game lead over the second-place Cleveland Indians. Surely, they wouldn't commit controllable assets for a short-term gain because we haven't seen the White Sox make this type of move since acquiring Freddy Garcia from the Seattle Mariners in 2004. Well, I, along with many members of this fan base that like to rag on Rick Hahn via social media outlets, was proven wrong.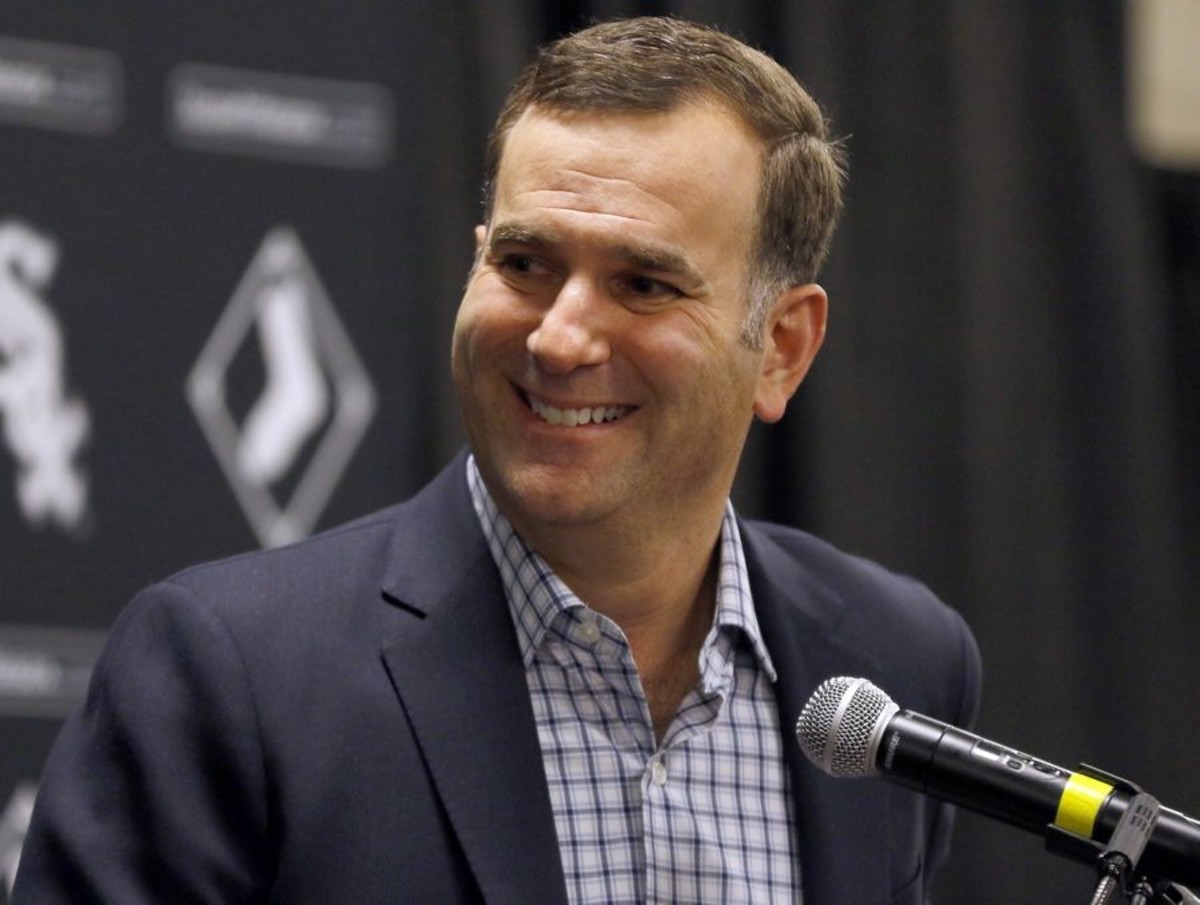 Hahn and Kenny Williams have come out in recent days as saying that they were unanimous in their belief that if they could acquire one player to greatly improve their chances of flying a flag in 2021, it was Craig Kimbrel. Then they went out and got him. They didn't try to settle for an option that was good enough like Raisel Iglesias, Joakim Soria, or other bullpen arms that moved on Friday. No, they instead charted a new course and went to the top of the market to take what they wanted with no regard for the difference in contractual control that seemingly drives so many baseball deals today.
This move was made to signal to the American League that White Sox believe they can win the American League pennant and they don't feel anyone else will be able to match their bullpen come October. They could've been content with Ryan Tepera and a lesser option while keeping the likes of Madrigal and Heuer in the fold for future seasons, but for once they showed a sense of urgency that, frankly, has been lacking for a long time in these parts.
Protecting A Sacred Season
For much of the season, I and others that follow the White Sox have commented that this team has something special about it. There's an "IT" factor with this group that hasn't been present at the corner of 35th/Shields for far too long. In the face of all the adversity that has befallen them, they have continued to rise up and win baseball games, positioning themselves as a legitimate championship threat.
I wrote recently that Rick Hahn needed to follow through on his previous statements about seasons being sacred by committing to this team and giving them the best possible opportunity to fly another flag at our beloved ballpark. He clearly read my words (that's what we'll go with here) and delivered. Had this team stood pat, I would've been beyond incensed. Had they simply added Hernandez and Tepera, it would've felt a little empty if I'm being honest. Instead, we had a front office group that showed there was a sense of self-awareness about what this team could potentially do, and they went for it.
"This team has fought too hard and overcome too much already for the front office to not reward their efforts. These players, many of whom were not expected to be counted on this season, deserve to be given the best opportunity to win a World Series."

– Excerpt from "Crunch Time: Passivity at Trade Deadline Not an Option for White Sox", my pre-trade deadline article
Only One Thing Matters Now
Make no mistake about it, the White Sox paid a fair price to acquire the best reliever on the market. This wasn't like the deals for Hernandez or Tepera that required the White Sox to part with potential that may never be realized. Instead, it required them to trade away players that were counted on coming into the 2021 season and beyond. This is the type of move a team makes when they are serious about winning the World Series, and they deserve credit for pulling the trigger.
In the end, the deal for Craig Kimbrel may not bring another banner to the ballpark at the corner of 35th/Shields, however, this front office and social media whipping boy Rick Hahn stepped out and decided to raise the stakes (and his middle finger to much of this fan base that lampoons him for everything, whether it's his fault or not). I love everything about this move.
In the coming days, I'll share my thoughts on the end of Nick Madrigal and Codi Heuer's time on the South Side, but I make this trade 10 times out of 10 without hesitation. Will it lead to the White Sox realizing the ultimate goal? Only time will tell. Can the players the White Sox shipped away turn their career fortunes around at a new address? Sure, but that's the price you have to pay in this game. I've said it before and I will continue to say it… FLAGS FLY FOREVER!
---