The Chicago Bears have signed 29-year old linebacker Alec Ogletree, according to Mike Garafolo of NFL Network. Contract details have not yet been disclosed.
Ogletree came into the league as a first-round pick out of Georgia in 2013, as he was selected 30th overall by the St. Louis Rams. After spending the first five years of his career with the Rams, he was traded to the New York Giants. After starting for the Giants in the 2018 and 2019 seasons, he had a brief stint with the Jets in 2020.
Ogletree was named Second-Team All-Pro in 2016 and has produced steadily for the majority of his career. From 2013 through 2019, he started 93 games, averaging 68 solo tackles, 29 assists, six tackles for loss, one sack, two forced fumbles, and two interceptions per season. After the 2019 season, the Giants released Ogletree. The Jets signed him in September 2020 and he made two starts before his release in October.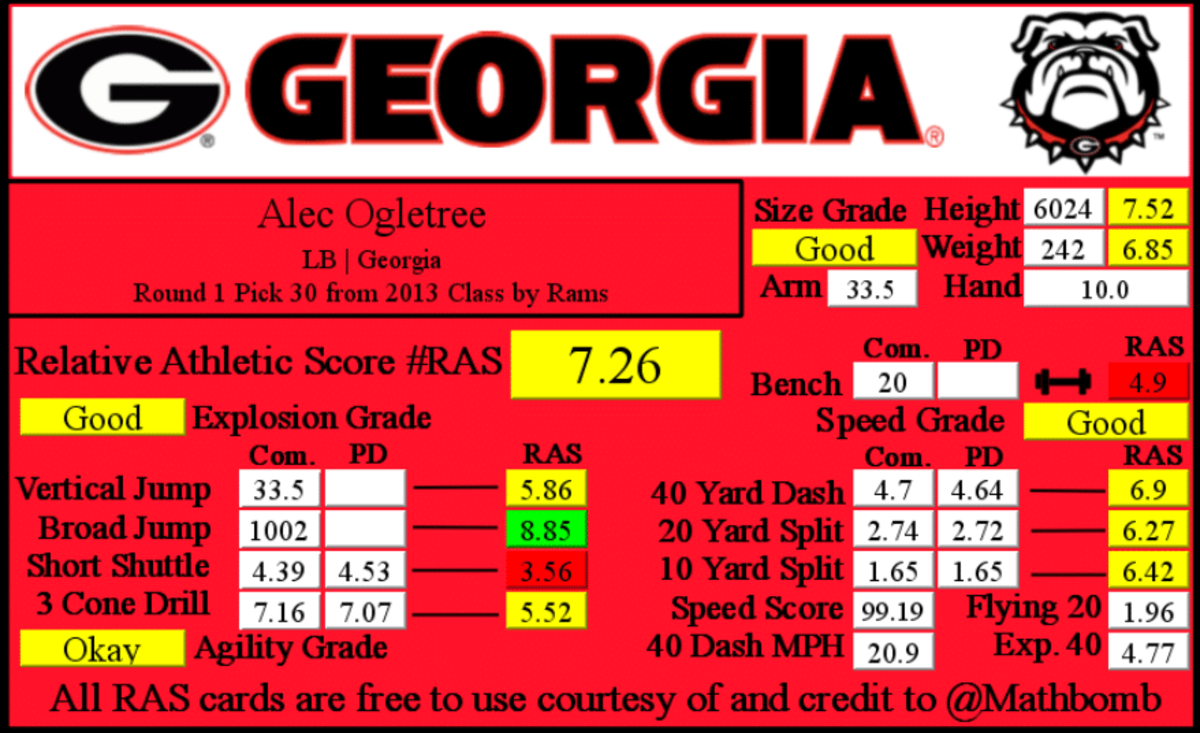 In college, Ogletree was named second-team All-SEC in 2012. He will join a crowded competition in the Bears linebacker room that includes Roquan Smith, Danny Trevathan, Josh Woods, Christian Jones, and Joel Iyiegbuniwe already rostered.
---