On August 11th, 1991 Nickelodeon debuted 3 iconic shows, Ren & Stimpy, Doug, and The Rugrats consecutively.
Ren & Stimpy (1991-1996)
Each show had its peaks and staples within the culture of #90sKids. But none had a cult following like Ren & Stimpy. The show follows a psycho chihuahua and a nonsensical happy to be alive cat, set in the '50s/'60s. It had far more of an edge than Doug and Rugrats with a mixture of dark humor, sexually driven innuendos, and violence. This was something not seen on predominantly children's cartoons before this time.
Personally, my older brother has more claim to this show, being born in the mid-'80s, and he was enthralled with a show that had a bite to it. It found itself in a sweet spot that had the energy of MTV/Comedy Central meets Saturday Afternoon cartoon that this generation has grown accustomed to. Ren was creepy as hell and still is to this day.
Doug (1991-1999)
For introverts and the less outspoken, Doug was probably their jam. Dude was just shy, and kept a journal about his day. Odd move by someone dealing with teen angst but to each their own. He does have a top 5 cartoon dog, shoutout Porkchop. Also, I have no idea why his friends were lime green and turquoise, but we didn't ask questions in the '90s and at this point, I don't want any answers.
Rugrats (1991-2002)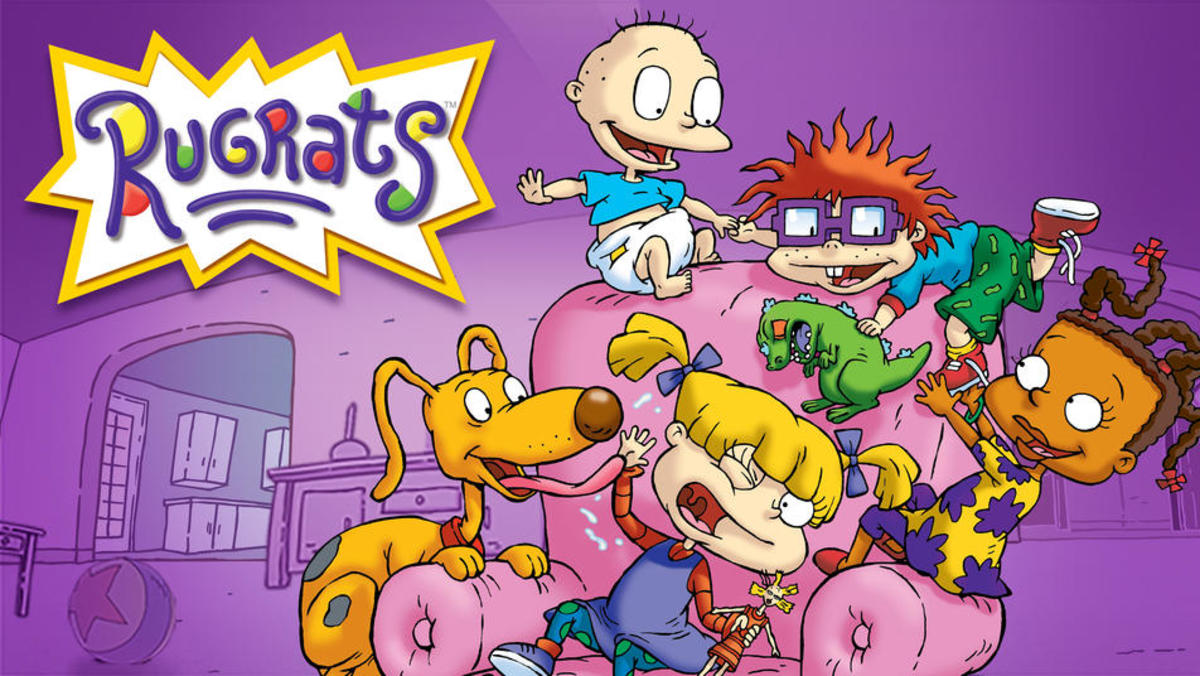 My personal favorite of this amazing trio is the carpet crawlers. The Rugrats changed the game for every toddler in the '90s. I'm fairly certain my parents let my siblings choose my name and they landed on Tommy, after Tommy Pickles (not to brag). These babies are all around 1 year old, and they're freaking breaking out of their playpen with a plastic screwdriver. They have their own form of communication, and bamboozle their dumb*** Grandpa at every turn. The impact they had on kids of the '90s was so profound, kids (me) would beg their parents for Reptar Bar's that were next to impossible to find. According to my dad. Lies.
We can, and should, discuss who the greatest villian was amongst these shows in the future. However, Angelica was the absolute worst.
These shows were a staple for all kids born in the 80's and 90's and can be re-watched in all their glory on streaming services across the board. The current and next generation of kids shouldn't have to miss out on such purely entertaining cinema.
Looking for more pop culture content, like what the perfect Nickelodeon NFL broadcast team would be? Stay tuned to On Tap Sports Net's pop culture section for latest in news and nonsense.
Follow On Tap Sports Net on social media!
---