Football is back. With preseason action kicking off around the league, it's beginning to feel like fall. Several teams have already commenced their warm-up slates, but it will be one more sleep until the Chicago Bears grace your presence. When the Bears take the field on Saturday afternoon, it will mark their first return to game action since a playoff loss against the Saints in January.
In the 216 days (seven months, four days) since that time, a lot has happened. Simply put, there has been considerable change to the team. Now, under 24 hours away from the team taking the field for their first preseason game, the buzz around Chicago is palpable, and for good reason. But the job has just begun and there is plenty of work to do. Here are a few things to watch for in the Bears vs. Dolphins preseason game.
Justin Fields
This monumental occasion will mark the first game Justin Fields will play as a Bears quarterback. Head coach Matt Nagy indicated earlier this week that Fields will get substantial playing time in this contest. Nagy even mentioned that the rookie signal-caller could see action past halftime and possibly into the fourth quarter. This means coaches and fans will get to see plenty of Justin Fields.
This could be significant in two ways. First, it may give Fields enough of a chance to unseat Andy Dalton as QB1. But if the team decides to stick with Dalton as the starter, these preseason games could be the last fans see of Fields for a while.
Regardless of the Bears' regular-season plans a few weeks down the road, Fields will finally suit up in the navy and orange with a chance to showcase his talents at the NFL level. Truly exciting times are ahead for the city of Chicago and Bears fans everywhere.
Offensive Line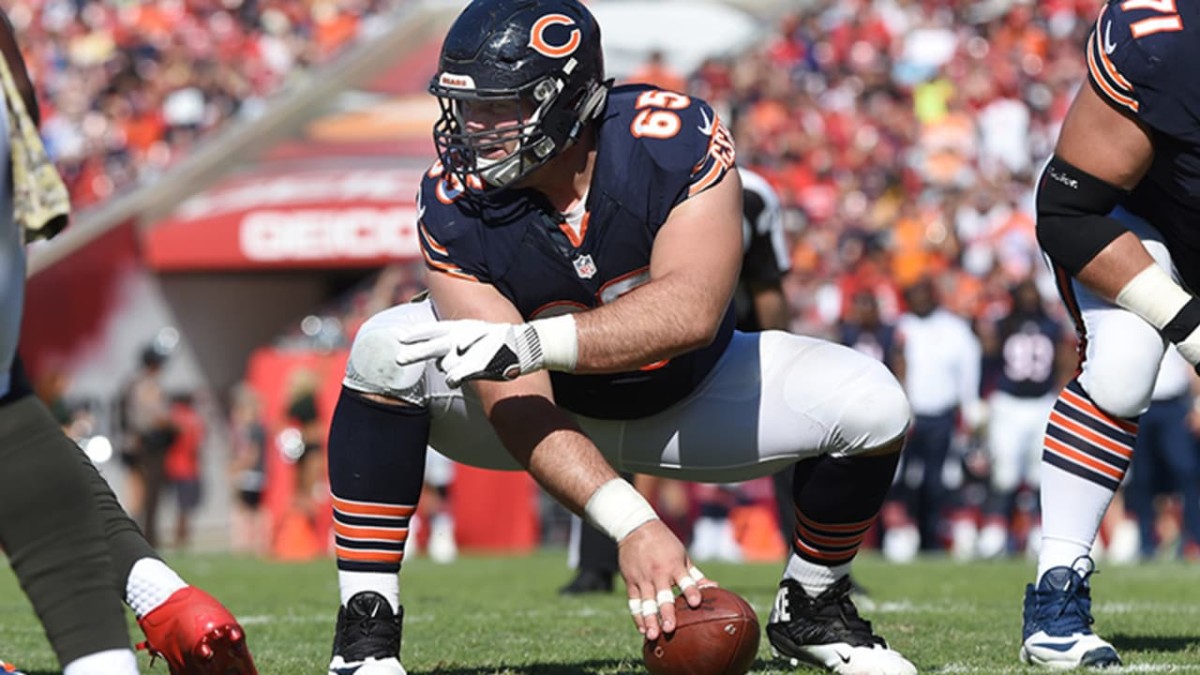 It's no secret how wounded and depleted the offensive line is entering preseason action. At one point, the Bears were down seven linemen. For this reason, it will be interesting to keep an eye on who is starting along the offensive line and which position each member plays.
Moreover, the main concern seems to be about how well the second- and third-string players can protect Justin Fields when he checks into the game. It would be an added bonus if they can escape this game unscathed. The last thing the Bears can afford is another injury on this unit.
Battle at Wide Receiver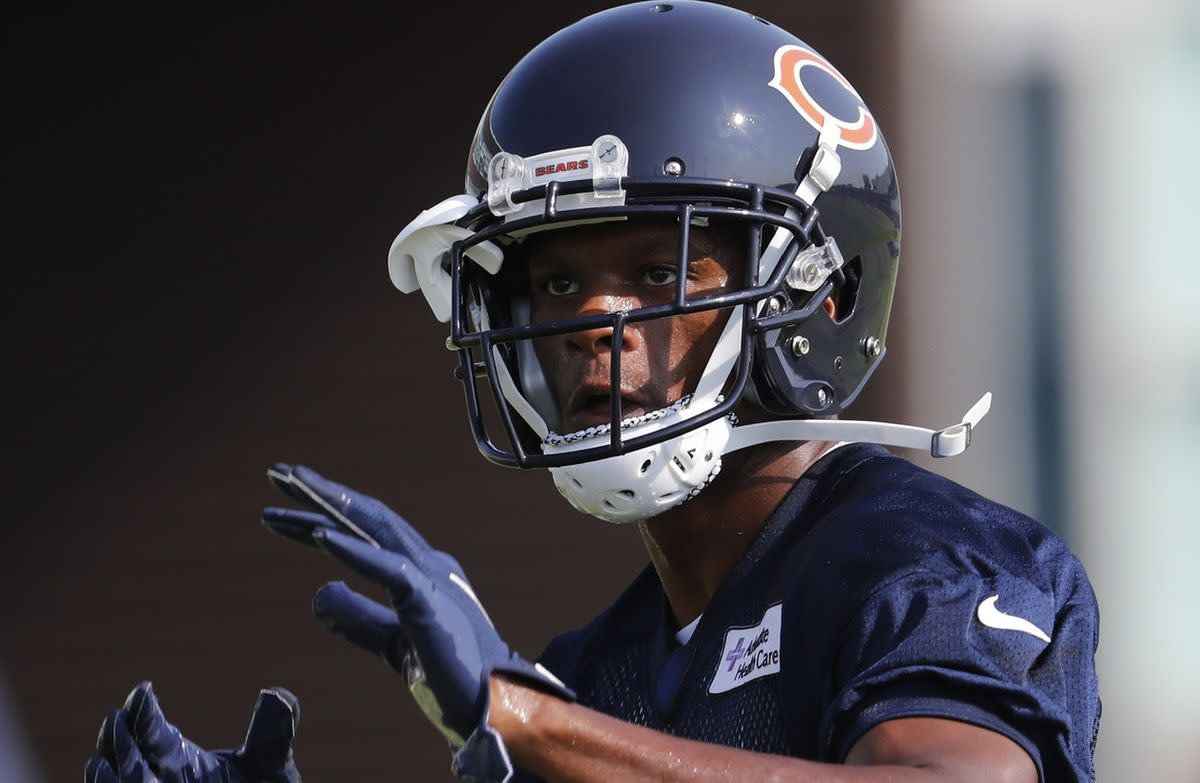 Talk about a good problem to have. The Bears have a plethora of options at wide receiver. In fact, the Bears' brass is going to have a tough time deciding on who makes the cut. Accordingly, the wideouts have not made it easy on the coaching staff either.
Despite releasing Thomas Ives, there are still 12 players vying for five or six spots. In reality, it really comes down to eight guys jostling for one or two spots. Barring any unforeseen fluke occurrences, Allen Robinson, Darnell Mooney, Marquise Goodwin, and Damiere Byrd will be locked into spots on the 53-man roster.
It will be captivating to watch who stands out from the rest of the bunch, and going up against a stingy Dolphins defense should serve as a good measuring stick.
Return Game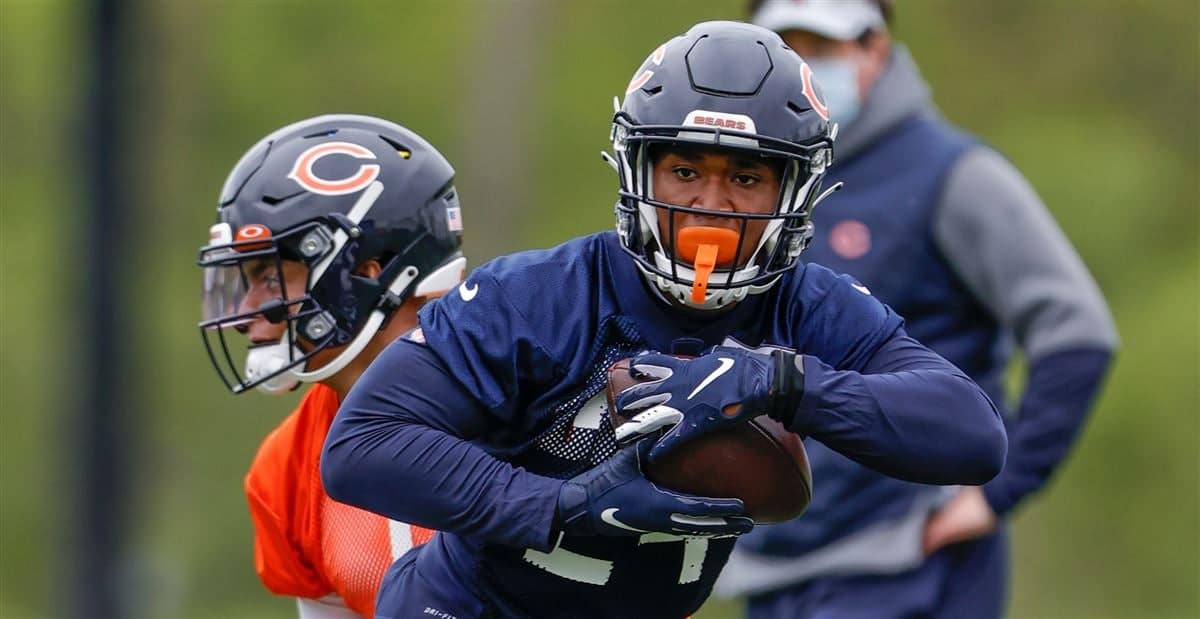 After parting ways with Cordarrelle Patterson, there is a void in the return game. Of course, Tarik Cohen would be an ideal replacement, but he's still working his way back from an ACL injury. This means someone else will have to pick up return responsibilities for the time being.
As of now, Khalil Herbert seems to be the leading candidate, but there are a few others who could emerge. Given the speed and elusiveness of certain players on the roster, it's another position battle that may catch the eyes of Bears fans as the preseason progresses.
Sean Desai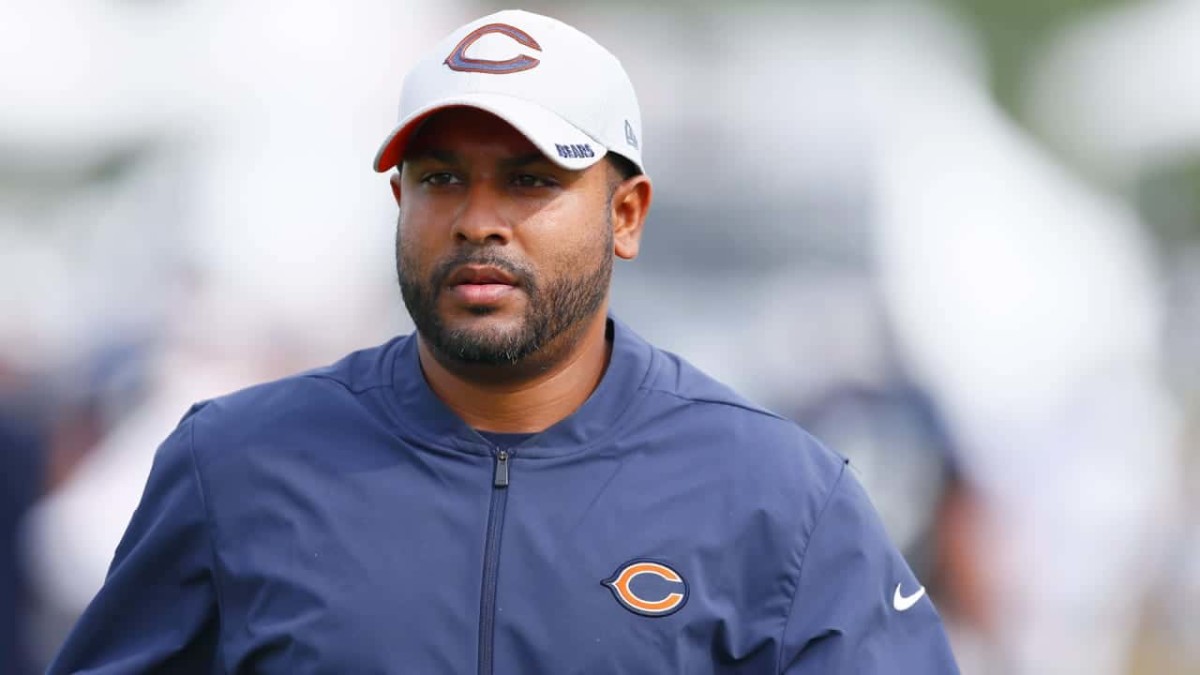 The players aren't the only rookies hitting the field on Saturday. New Bears defensive coordinator, Sean Desai, will call plays in the NFL for the first time in his coaching career.
Bears fans should keep an eye on how Desai decides to line up his defense as well as the timing and delivery of his play calls. He has made it known that he will test out calling plays from the sideline and from the booth during preseason action to see which he is more comfortable with. If Vic Fangio's disciple is anything like the teacher, expect Desai to be calling his defense from the booth. Then again, he loves being amongst the players and connecting with the team. Time will tell what the ultimate decision ends up being.
Football.
Once more, football is back! The fans are back! There won't be a week without NFL action from now until the Super Bowl's conclusion.
Disclaimer: Yes, I'm very aware that there is a week off between the end of the preseason and the start of the regular season.
Still, you get my point.
Enjoy it. Enjoy every second of it. We've all waited six long months for this moment. And one last thing: it's not a dream, Justin Fields is a Chicago Bears quarterback. Bear Down.
---