After recording their 70th win of the 2021 campaign on Tuesday night, the Chicago White Sox are currently focused on the home stretch of the season with sights set on playoff baseball. But some news about the future became public today: the 2022 Spring Training schedule is now available. No game times are listed yet, but the White Sox now know which dates they will play each opponent.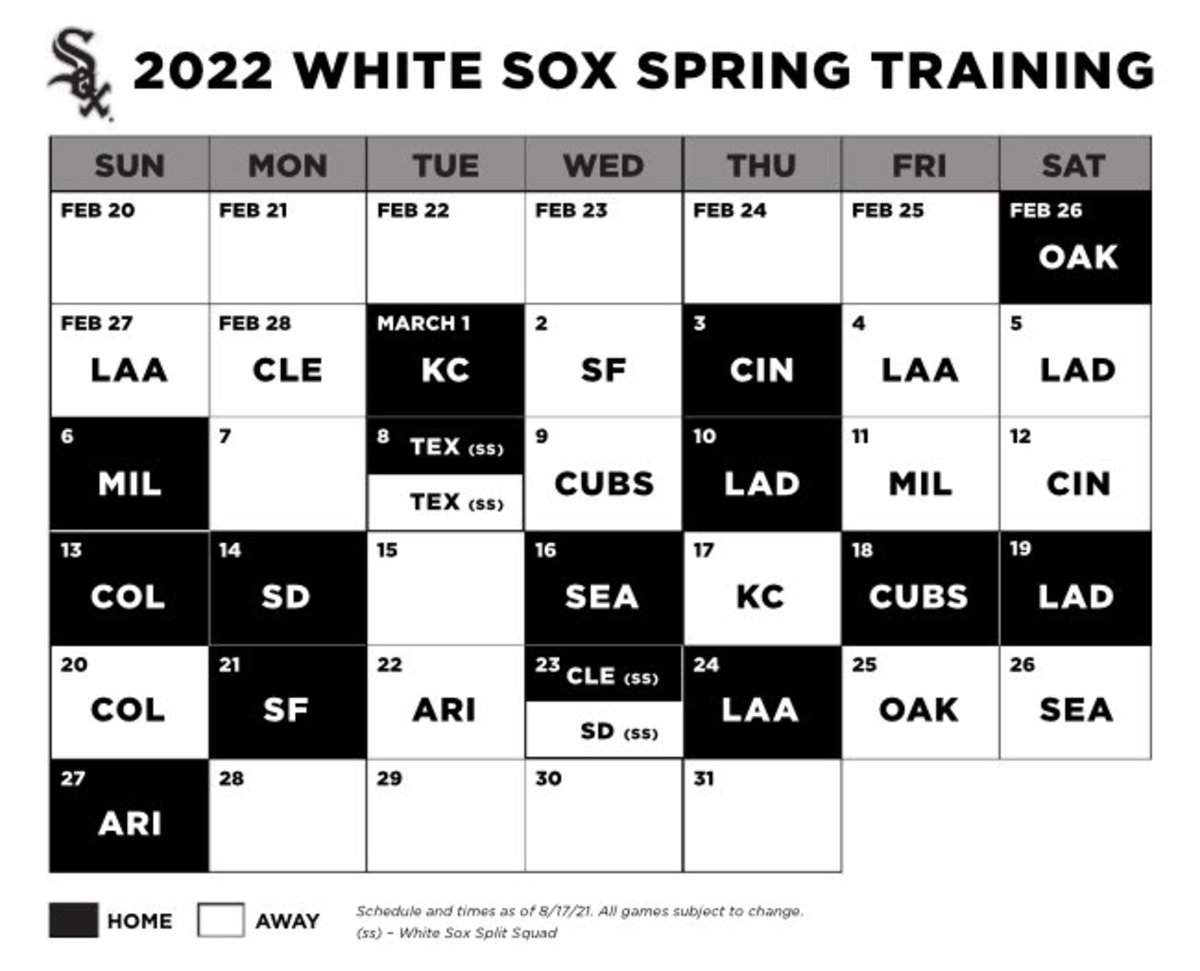 The South Siders will begin 2022 Spring Training action when they host the Oakland Athletics on Saturday, February 26.
The 30-game slate features 15 home games, which will be played at Camelback Ranch in Glendale, Arizona, and 15 road games spread amongst various opponents' Cactus League facilities. The White Sox will have two days of split-squad action (March 8 and March 23) and two off-days (March 7 and March 15).
The Spring Training schedule wraps up on March 27 when the White Sox host the Arizona Diamondbacks. According to the team's website, the White Sox are scheduled to face the Cubs in exhibition games on March 28 and 29. Those contests are currently listed as White Sox road games, but there is no specified location at the time of writing.
After an off-day on March 30, the White Sox will open the 2022 MLB regular season on March 31 when they host the Minnesota Twins at Guaranteed Rate Field.
[RELATED: White Sox Announce 2022 Regular Season Schedule]
---