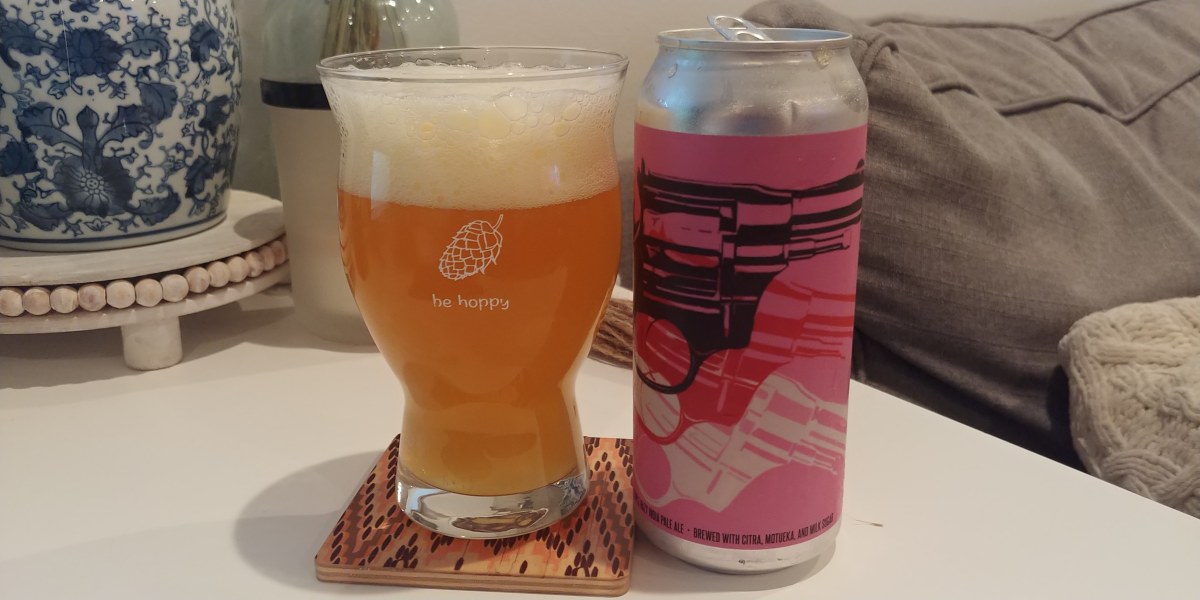 Mason Ale Works is a relatively new brewery to me. They are based out of San Marcos, CA, which is about 35 miles north of San Diego. My local Binny's started carrying them a couple of months ago. I've had two of their beers to date and so far, so good. Today it's Dime Store Revolver, a Triple Hazy IPA brewed with Citra, Motueka, and milk sugar.
Dime Store Revolver is a great-looking beer with a solid inch and a half of head that slowly recedes with some nice lacing. The taste follows that classic NEIPA style that's all fruit-forward. I get a little grapefruit, but the smoothness makes me think peach or maybe guava. On the back end, there is just the cutest little amount of bitterness to finish it off.
The amazing thing about this beer is the fact that it's 11% ABV but feels nowhere near that. The drinkability of this beer is something to be wary of. It would be extremely easy to cruise through the entire four-pack of this one. I'm guessing brewing with the milk sugar really helps smooth out this beer.
The other bonus here is that this four-pack was only $12.99. Similar styles usually go for at least $15 a four-pack, so there is great value to be had here. I think Dime Store Revolver would be a great beer even for someone only slightly familiar with IPAs or maybe even intimidated to try triple IPAs. Great brew here from Mason Ale Works and I'm looking forward to trying more of their stuff.
Happy Drinking!
[Click here for more beer reviews from On Tap Sports Net!]
---