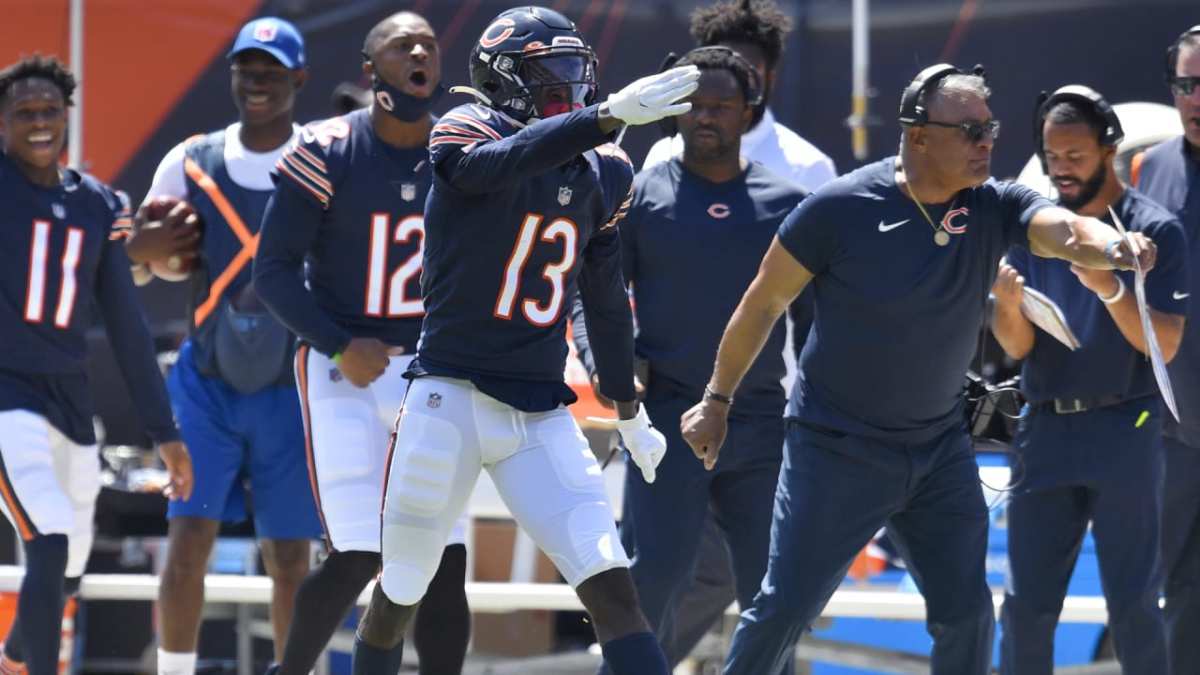 The Chicago Bears brought back a familiar face on Thursday. Wide receiver Rodney Adams cleared waivers and will re-sign with team. He will re-join via the practice squad, per Brad Biggs.
The soon-to-be 27-year-old WR made the initial 53-man roster on Tuesday. However, he was waived the following day to make room for the newly signed WR Breshad Perriman. Adams' placement on waivers caused a brief frenzy amongst Bears fans on Wednesday afternoon.
Nevertheless, Adams' return now only leaves two open spots on the practice squad. Rightfully so, Adams earned his spot with with the Bears after this past preseason.
His final stat line this preseason reads as such: 16 targets, 10 receptions, 161 yards (16.1 Yds/Rec) and one touchdown. His touchdown was a 73-yard dart from Andy Dalton against the Bills.
Follow On Tap Sports Net on social media!