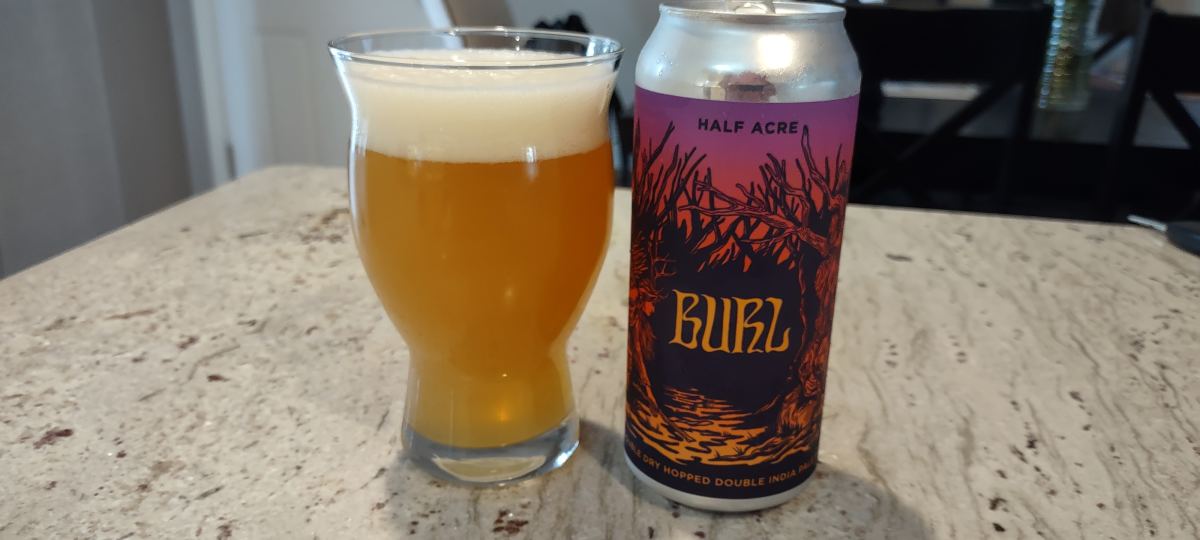 Burl is a brew I've seen a few times but haven't had the pleasure of trying until now. I've heard great things about this seasonal offering but just hadn't gotten around to it for whatever reason.
These ones were just stocked up at my Binny's. Actually, they were still sitting in the backroom, but all the beer guys know me there, so they informed me of the new shipment and brought me out a four-pack. This is a reminder to be nice to the people you buy your beer from because they'll hook you up.
Burl is a fantastic-looking beer. It pours a foggy golden hue with a full inch of dense, long-lasting head.
The aroma consists of pine with tropical fruits and the taste mimics that. What I like about this beer is that none of the flavors are overwhelming. They all stay mild but in a way they complement everything going on. It's lightly fruity, just a bit bitter, and has a peppery finish.
This Half Acre creation is very smooth and enjoyable for a beer that's 8.5% ABV. I'm glad I finally had the opportunity to try out Burl.
Happy Drinking!
---