The Chicago Bulls have excitement surrounding their upcoming season for what feels like the first time in maybe six years. With Zach LaVine fresh off his best season, Nikola Vučević ready for his first full season as a Bull, and the additions of Lonzo Ball and DeMar DeRozan, the Bulls actually look like an NBA team. The Bulls now have multiple players who can score consistently. There are a number of players who will pull down substantial rebounds. Furthermore, there are multiple players who excel in passing who will rack up assists.
This all begs the question: who will be the Bulls' leaders in the major statistical areas? Let's make some predictions about scoring.
Top Scorer: Zach LaVine – 26.3 PPG on 52.1/41.3/86.7 Splits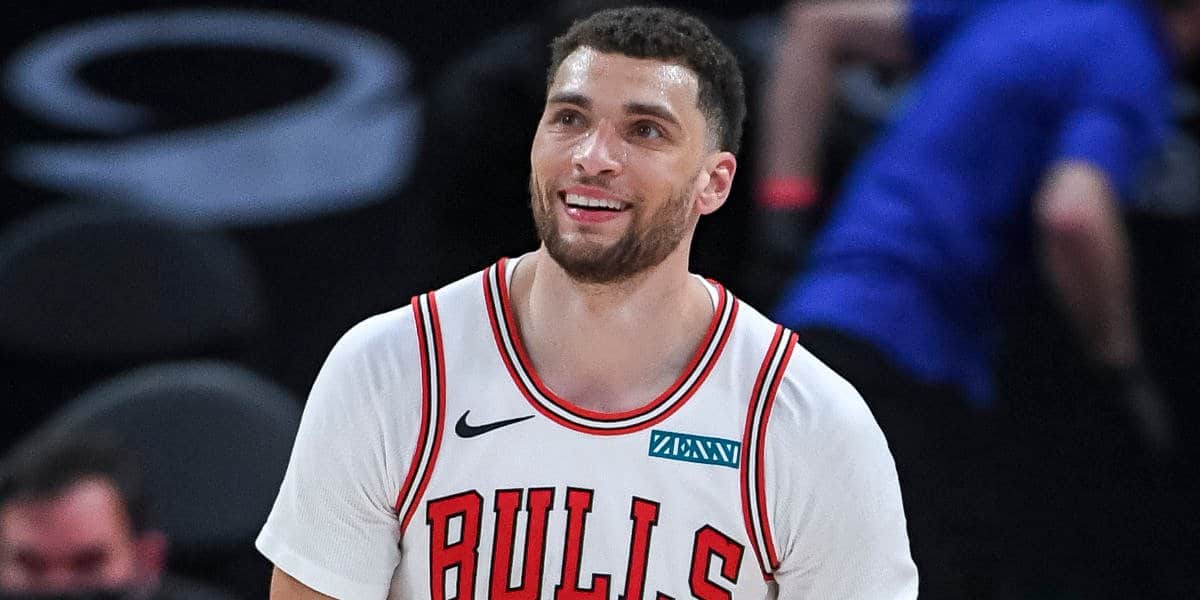 Starting out with a pretty anti-climactic one. The debate with scoring on the Bulls really starts at who the number two scorer on the team is. Last season, LaVine put up an average of 27.4 PPG on 50.7% shooting from the field and 41.9% shooting from three as the clear number one option for Chicago. If he made .2 more free throws per game, he would have joined elite company in the 50/40/90 club.
The question for LaVine isn't so much if he will lead the team in scoring, it's whether his scoring average dips and by how much this season. LaVine is joined by two other players who averaged 21-plus PPG last season in Vučević and DeRozan. After the Bulls traded for Vučević last season, LaVine's scoring average dipped slightly to 25.5 PPG. Now that there are more scorers with whom LaVine will be sharing touches, it is fair to wonder if his scoring goes down but efficiency stays the same or possibly improves. Look for LaVine to record between 25 PPG and 27 PPG this year.
Second-Leading Scorer: Nikola Vučević – 20.6 PPG on 48.3/39.8/83.1 Splits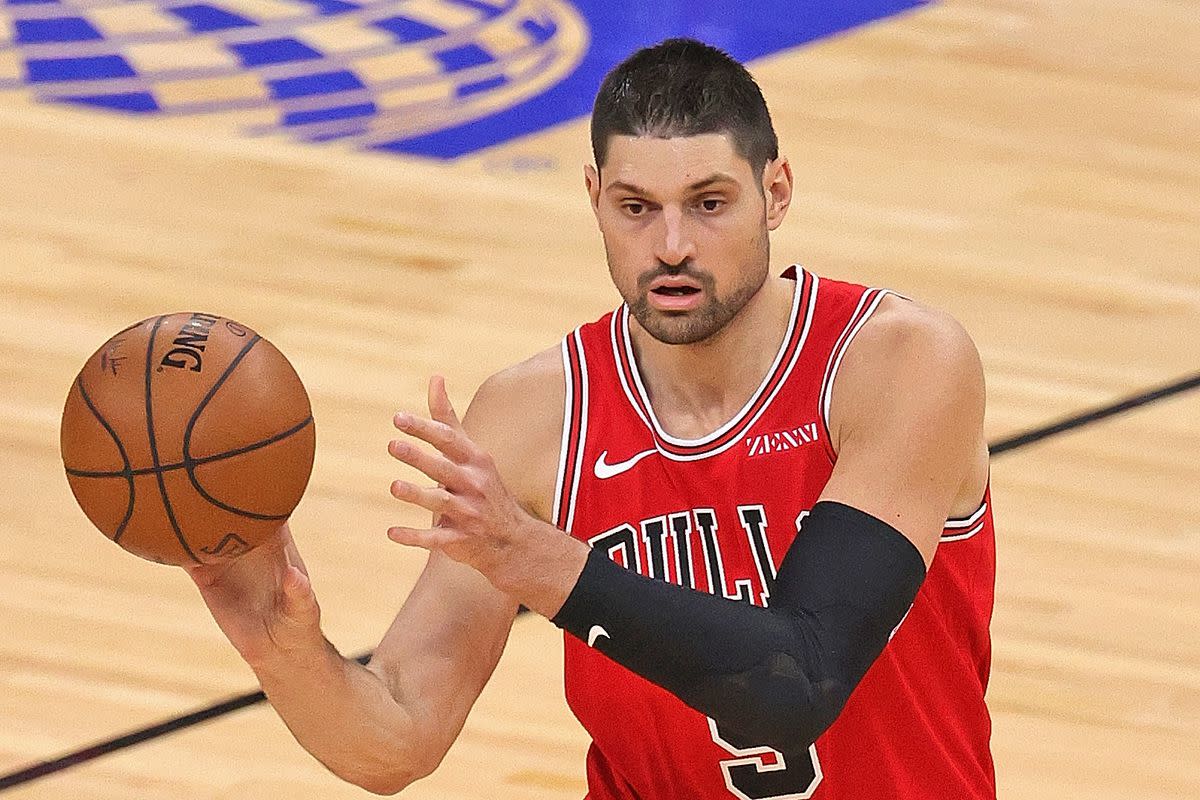 When I posed the question on Twitter asking who the second-leading scorer would be in the 2021-22 season, Vučević was the overwhelming answer.
Vučević's Bulls scoring stats and DeRozan's Spurs scoring stats are incredibly close from last season. The difference is Vučević put up those numbers as the second scoring option behind LaVine while DeRozan was the primary option in San Antonio. Again, Vučević's scoring numbers might dip a bit due to the touches DeRozan will rightfully get. Still, he has the ability to score from all three levels as a nearly 7-footer.
Third-Leading Scorer: DeMar DeRozan – 20.2 PPG on 50.3/29.1/87.1 Splits
DeRozan joins the Bulls as a 20-plus PPG scorer for his career. In 2016-17, DeRozan put up 27.3 PPG for the Toronto Raptors, and he hasn't been under 20 PPG since the 2012-13 season. He will slot into the Bulls' lineup as the third option — the furthest down the totem pole he has been since his rookie season.
Even so, Billy Donovan's offense emphasizes passing, and DeRozan's playmaking ability will have the ball in his hands often, so Vučević and DeRozan will most likely be interchangeable as the second option and there will be more than enough opportunities for everyone involved. Look for DeRozan to continue to balance scoring and playmaking, but I will ambitiously put DeRozan over 20 PPG to give the Bulls three 20 PPG scorers — placing them in rare company in the NBA.
Fourth-Leading Scorer: Coby White – 14.0 PPG on 43.1/37.9/91.2 Splits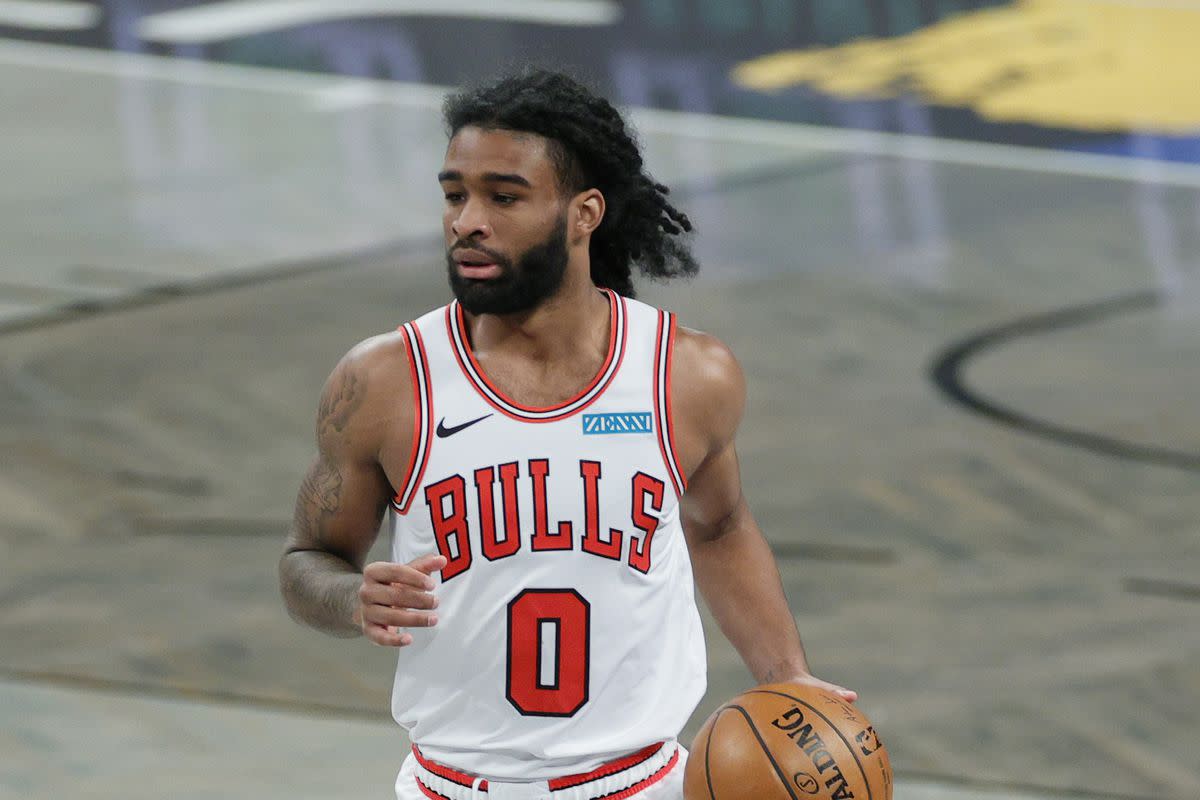 We will have to see how long Coby White's shoulder injury keeps him sidelined. Even after that, White will need time to shake off the rust that comes with recovering from his surgery. However, when White gets back, his role will certainly be a sparkplug scorer off the bench. While Alex Caruso will likely be the first guard off the bench, White will follow soon after. With Caruso filling the defensive-minded role, White will be relied on to spell LaVine or DeRozan when it comes to providing a scoring threat.
While White may not live up to the status of a former seventh-overall pick, the ability to be a secondary scorer off the bench will likely do wonders for White's ability to score as an off-ball guard. Look for a more efficient Coby White who provides some excitement with the second unit.
Fifth-Leading Scorer: Patrick Williams – 12.8 PPG on 49.2/38.6/75.7 Splits
The fourth through sixth spots are certainly up for debate. It remains to be seen if Patrick Williams will make a true jump or if he will stay more passive. Furthermore, White's shoulder leaves what he can do up in the air. Lonzo Ball is the wild card here.
Ball averaged 14.6 PPG last season with the New Orleans Pelicans, but his role with Chicago will be much more focused on facilitating. While it will likely be close between Williams and Ball, I'll give the edge to Williams right now. He will be a consistent mismatch offensively from the power forward position. As long as he plays more aggressively, Williams should see more consistent double-digit scoring performances.