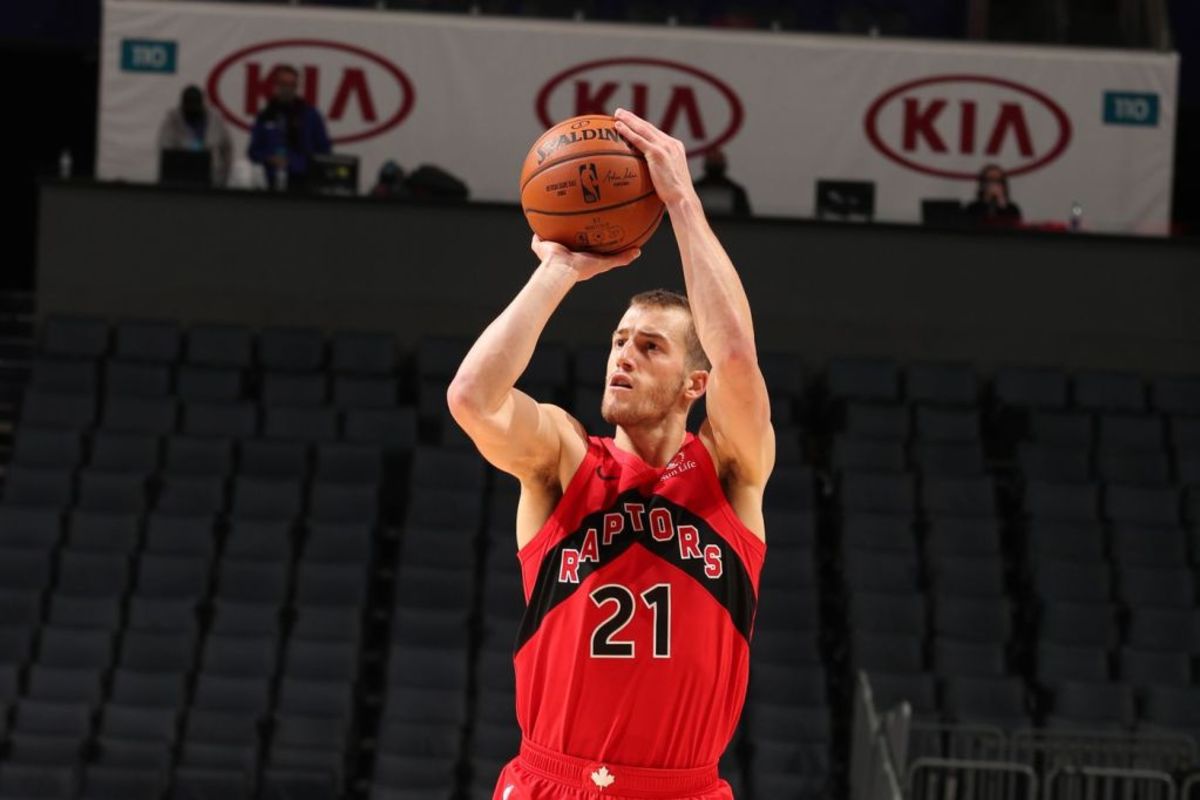 The Chicago Bulls have signed former Toronto Raptors and Utah Jazz guard Matt Thomas, according to Keith Smith of Spotrac. Thomas went undrafted in 2017 before spending two years overseas playing for Obradoiro in Spain.
Brett Siegel of NBA Analysis Network reports the contract is a training camp deal.
Thomas, a Decatur, Illinois native, has spent three seasons in the NBA between the Toronto Raptors and the Utah Jazz. In Thomas's best season, he averaged 4.9 points and 1.5 rebounds while shooting 47.5% from three-point range. The 27-year-old Thomas has yet to receive much playing time at this point in his career but has proven himself as a high-level three-point shooter.
Thomas could provide much-needed shooting for the Bulls' bench. Defensively, Thomas is below-average, but he was not a massive defensive liability in Toronto. When Thomas gets hot he is truly an elite shooter. He posted 17 points in just nine minutes on the court in an April 28th Utah Jazz win. Thomas also has appeared in 13 career playoff games between his time in Utah and Toronto.
The Bulls bringing in Matt Thomas on a reported training camp deal represents a low-risk move that could result in an intriguing depth shooting option off the bench. If Thomas's shooting prowess shows through during camp and the Bulls like what they see, he may potentially see some rotation time this season.