The Chicago Bears released their first injury update of the year on Wednesday. In total, there were 13 players listed on the report. Of the players listed, two did not practice, four were limited, and seven were full participants.
Did Not Practice
Limited Participants
Full Participants
Good News
There were seven players battling nagging ailments that were full-go at practice. That group included some key names such as Damien Williams, Khyiris Tonga, Eddie Jackson, and Patrick Scales. On that note, the Tonga news looks even better considering the potentially bad news.
Bad News
While it is only mildly concerning at this point, Eddie Goldman not practicing is worrisome. The Bears defense struggled mightily in 2020 without the big nose tackle as he opted out due to COVID-19 concerns. Goldman is a run-stuffing defensive lineman who commands a double team, which frees up Akiem Hicks and/or Khalil Mack. However, Goldman has been dealing with these ailments throughout training camp.
Nonetheless, his return to football has been less than smooth sailing up to this point. There were questions about him possibly retiring, then he was a no-show for minicamp. In addition, Ryan Pace and Matt Nagy didn't know if he'd report to training camp or not. Next, he landed on the COVID-19 list and has been battling through an injury since. It's truly a bummer to see Goldman go through tough times.
Keep an Eye on It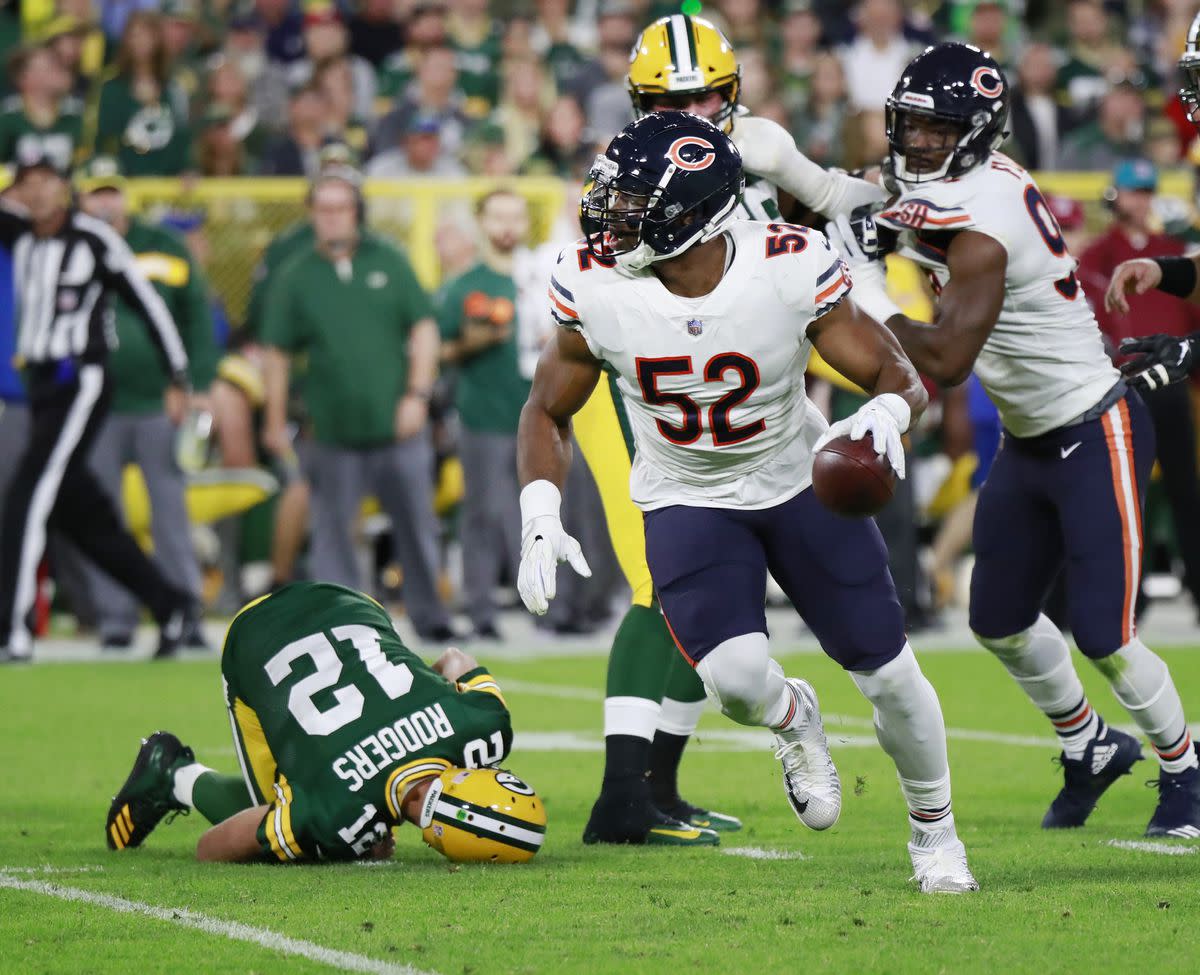 Khalil Mack and Robert Quinn were both limited in practice. These two pass rushers dealt with annoying ailments all of 2020.
In Mack's case, it may have affected his production just a tad. So, being on the injury report ahead of Week 1 surely is something to keep your eye on.
However, for the 31-year-old Quinn, it is much more than that. Not only did Quinn struggle last year, but it was attributed to a foot injury. Given the asinine contract doled out by Ryan Pace, the Bears needed to see Quinn prove his worth in 2021. Now, a lingering back injury only sets those plans back.
Follow On Tap Sports Net on social media!