The Chicago White Sox have spent what feels like the last 1,047 years trying to find an impactful left-handed power bat. Aside from the Jim Thome experience in 2006 through 2009, we've seen a cast of characters that perpetuated the slogan "That's So White Sox" when it comes to finding the mythical creature that is the left-handed power hitter on the South Side of Chicago. However, the White Sox may have finally found the guy in Gavin Sheets.

Before we get to Sheets, it's important to take a look back at some of the attempts the White Sox made to fill the void so we can fully understand the gravity of the situation.

CAUTION: Viewing these photos may bring back traumatic memories. Viewer discretion advised.
Yonder Alonso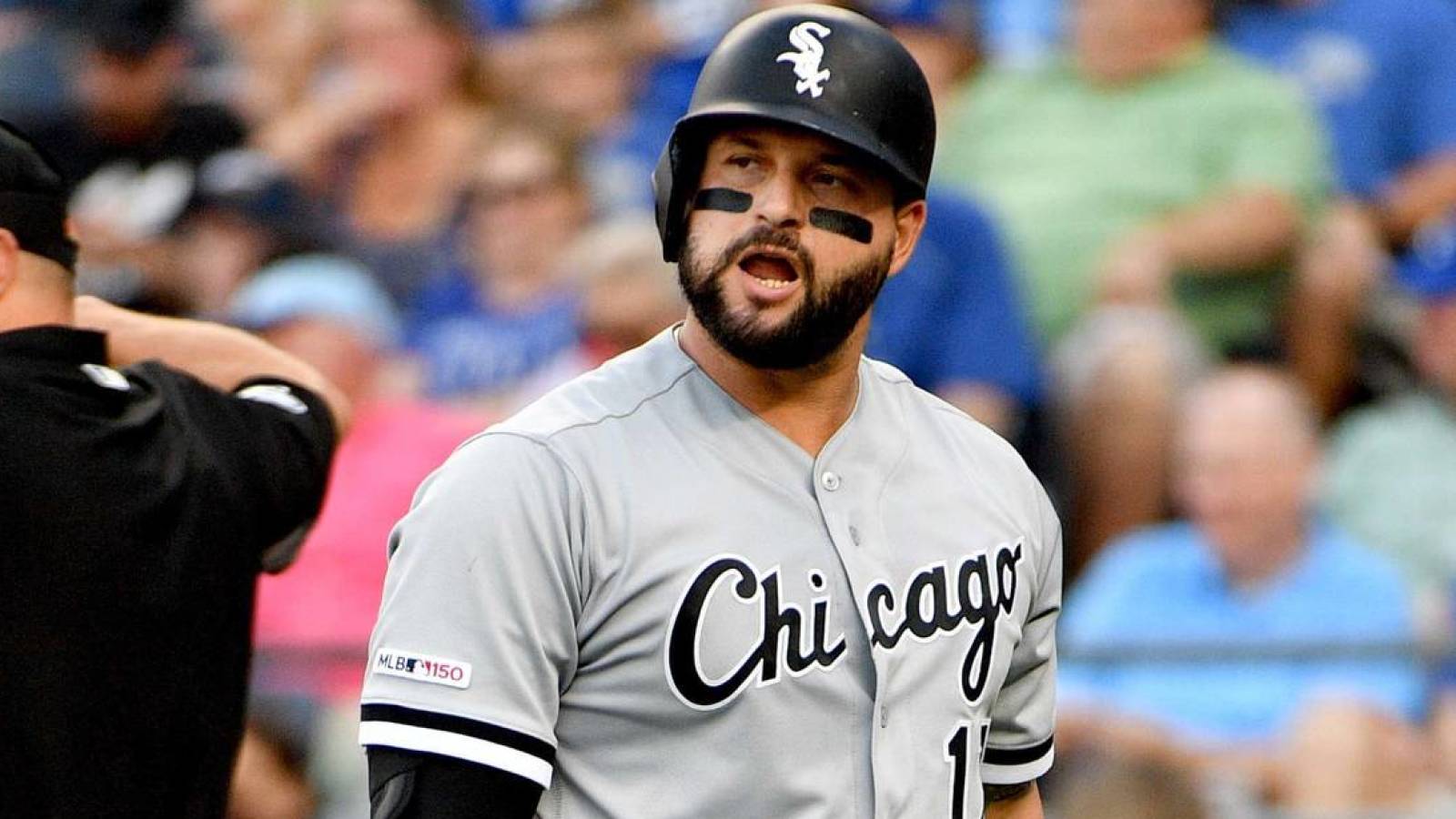 Adam LaRoche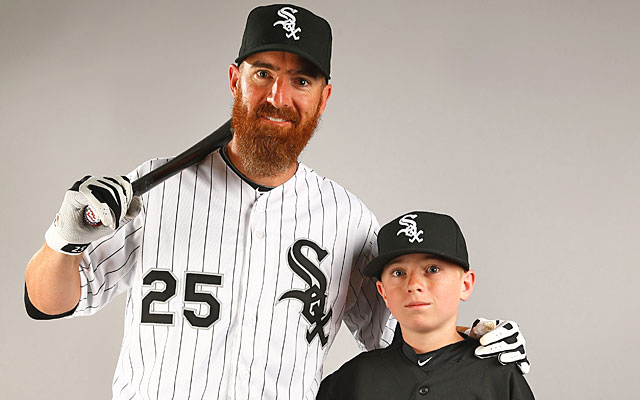 Nomar Mazara
AJ Reed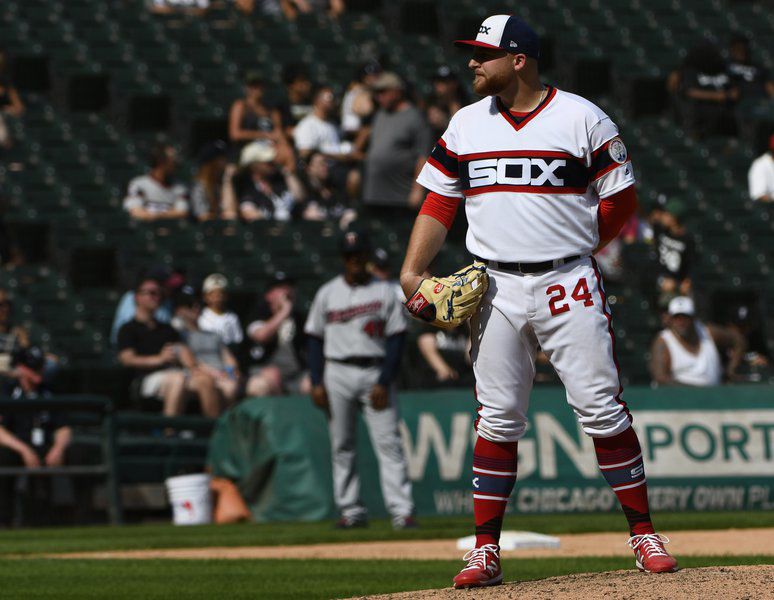 Nick Swisher
Adam Dunn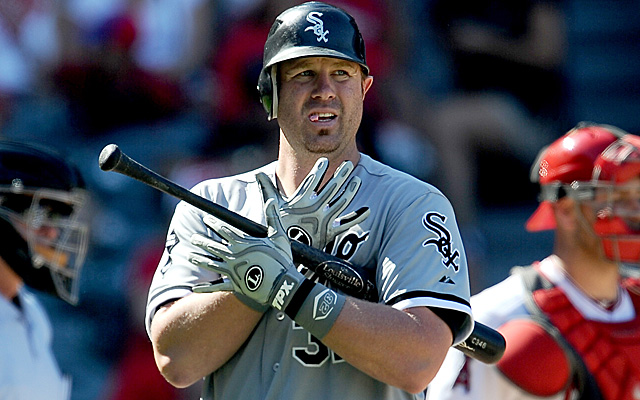 For as bad as all of these attempts were at filling the White Sox front office's desire to have a left-handed power bat in the middle of the order, sometimes you just get lucky. Sometimes you stumble upon a potential diamond in the rough like Daniel Palka, who looked to be that guy when he hit 27 long balls during the 2018 campaign while becoming a fan favorite. Sometimes the luck fades quickly and that guy goes 0-34 to start the next year, however. But enough of the past, it's time to look at the future.
Enter Gavin Sheets
Son of former big-leaguer Larry Sheets and a somewhat under-the-radar prospect in comparison to the Luis Robert, Yoan Moncada, and Tim Anderson types of the White Sox rebuild, Gavin Sheets has somewhat quietly worked his way through the Sox minor league system.
Since his call-up to the big-league club in June, Sheets has done a pretty good job showing the South Side faithful and White Sox management that he belongs. Although, White Sox skipper Tony La Russa seems to have known that Sheets was likely going to play a role on this team as early as Spring Training.

Of course, upon arrival to the bigs, we have already seen some pretty big moments from the man who earned some pretty high praise from La Russa early on. This larger-than-life moment was captured by my Sox On Tap co-hosts on July 19 as Sheets absolutely demolished a baseball into the right-field stands to send Sox fans home happy. Bonus points are absolutely awarded for it coming against the division-rival Twins.

We have also seen some pretty ridiculous stats along the way.

That is some pretty good company for the 25-year-old slugger minus maybe the legend of Nicky "Flow"-Monico, who now resides in the Cincinnati Reds system after getting a haircut in 2020 that led to him hitting a paltry .150/.227/.150 during a six-game stint for the White Sox in the shortened season.
This leads us to the ultimate point that there is always the chance in baseball that one untimely haircut or a 20-game funk could end the magic. However, there is something uniquely different about Gavin Sheets' development path than those of Nicky Delmonico or Daniel Palka — a winning atmosphere at the big-league level.
Winning is Contagious.
Winning teams demand more. Getting the call up to the show during a playoff run is much different than playing the "big bat" in the middle of a roster that is only capable of winning 62 games. There is a different level of pressure to perform. That level of pressure not only provides a valuable learning experience for a young hitter like Sheets, but it's also one that he has answered the bell for early on in his career.
The stakes will only increase come playoff time. If the White Sox finally have that elusive lefty power bat they've been searching for all this time, it would be unwise not to bring him along for the ride.
This bat in October can absolutely be a difference-maker.
Follow On Tap Sports Net on social media!