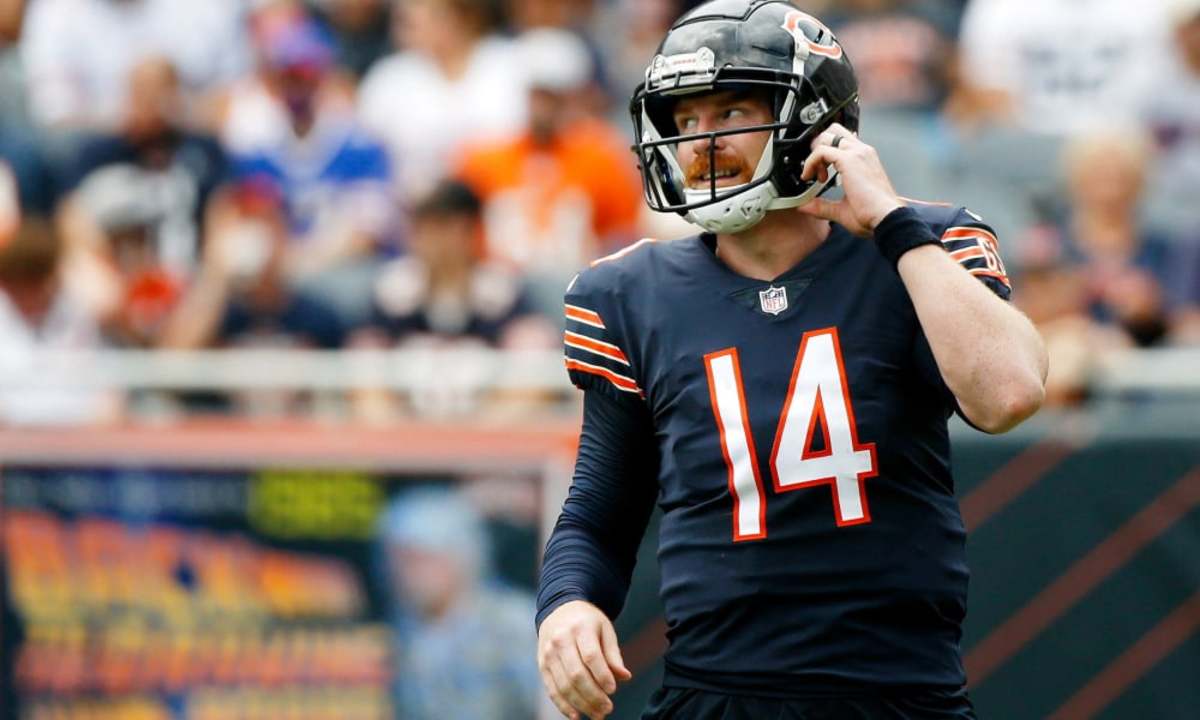 When the Chicago Bears head to Los Angeles to play the Rams on Sunday night, it will be a game of crossroads. Rams head coach Sean McVay will be starting over with new quarterback Matthew Stafford and a retooled defense looking to return to the playoffs. Bears head coach Matt Nagy will be looking to find some magic in veteran quarterback Andy Dalton, hoping he can be the key to finding an identity on offense.
The only problem? Andy Dalton doesn't have a great history under the lights.
While it's easy to point at the negatives here, Dalton has a unique opportunity to prove himself. The Rams have lost some starting-caliber defenders over the offseason, but players such as Aaron Donald, Kenny Young, and Jalen Ramsey still make them a formidable foe. If Dalton can have an efficient night and bring the Bears back to Chicago 1-0, he could buy himself some breathing room. A win over a historically talented Rams team would be a great way to instill some confidence in both the locker room and the media.
If Dalton were to fail? Well, the calls for the future would only get louder.
Follow On Tap Sports Net on social media!