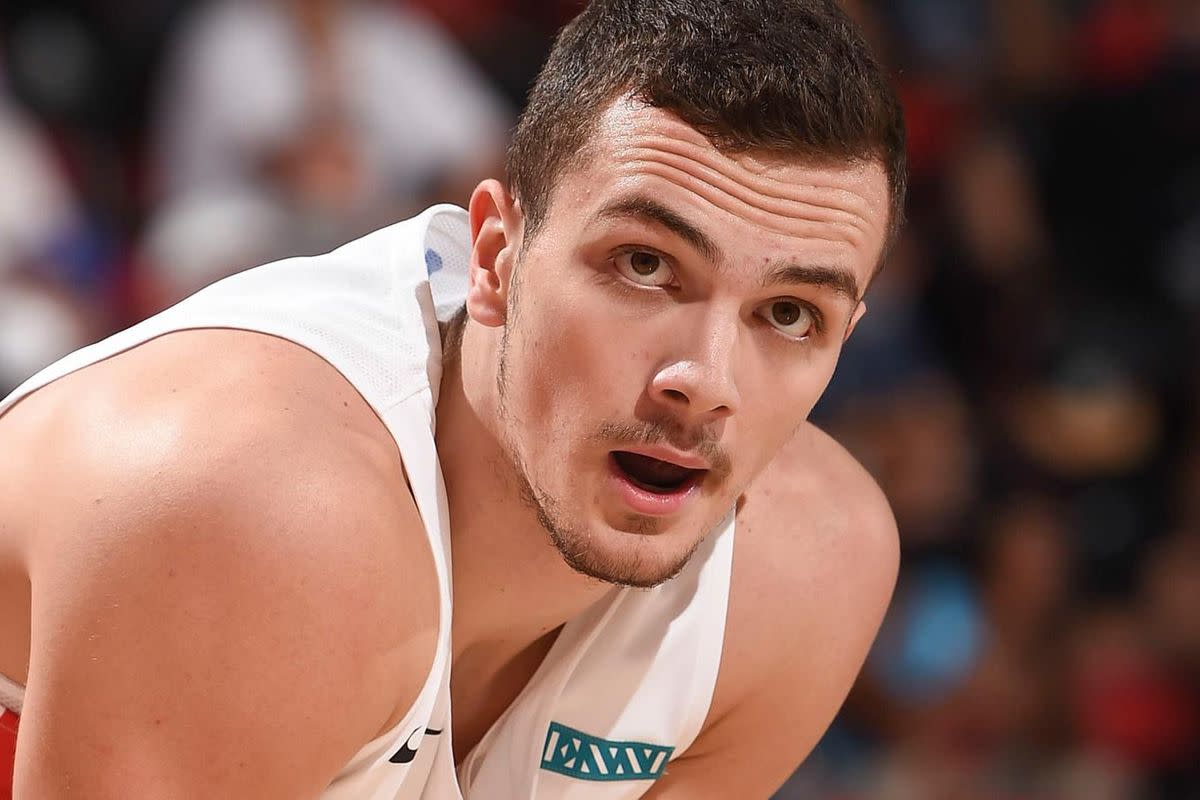 After starting 3-0, the Chicago Bulls have sent 2020 second-round pick Marko Simonović to the Windy City Bulls.
He joins two-way players Devon Dotson and Tyler Cook with Windy City. This move will allow Simonović to become familiar with the game style this side of the Atlantic. Simonović has received limited minutes this regular season. In the preseason and Summer League, he played well but still looked like he was adjusting to the speed, physicality, and distance of the three-point line. It appears head coach Billy Donovan is looking to lean on his veteran bigs.
Come November, the Bulls are playing 14 straight games against playoff teams. The Bulls need some guys to step up during this stretch. Since Simonović wasn't getting any minutes during the easy stretch, he certainly isn't expected to be getting minutes in November. With the Windy City Bulls, the Montenegro native will be able to get quality minutes with the closest competition to the NBA. Simonović's development is a key to the Bulls front court's future.
For more Bulls talk, be sure to tune into Bulls On Tap.
Follow On Tap Sports Net on social media!